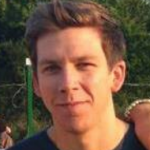 Iron Your Clothes Without An Iron
Whether you're out of town to attend the interview of your dreams, for a big date, or an important event, such as a wedding, there are many circumstances when you might find yourself in front of a pile of wrinkled clothes you don't know how to iron.
Or maybe you're in a rush, but just realized your clothes iron is no longer working and you have no time to replace it.
No matter the circumstance,  this article will teach you how to iron your clothes without an iron if you are in a pinch. Follow the tips below and rest assured you won't be put to shame by any stubborn wrinkles.
1. Steam Your Clothes In The Shower
Do you know why steam irons exist? Because steam has the power to de-wrinkle garments, just like a clothes iron does. With that in mind, all it takes to iron your clothes without an iron is a bit of steam from your shower.
Go on with your morning ritual as you would normally do, but don't forget to hang your wrinkled clothes as closely as possible to the shower.
The hot steam will soften and slightly dampen the fabric, getting rid of even the most stubborn wrinkles. After you've showered, hang the garments in the closet and let them air dry with the doors open.
Alternatively, kettles can also be transformed in clothes steamers. Take advantage of the steam released while you're heating water for your morning coffee or tea; place the wrinkled portions of your garment over the steam and watch the fabric magically turning smooth.
2. Spray Wrinkles Away
Another quick way to get your shirts or trousers in the best shape without an iron is with a wrinkle removing spray. There are quite a few options on the market, or you can make your own.
If you opt for the DIY method, fill a clean garden spray with a solution made from two cups of water, a tablespoon of hair conditioner, and a tablespoon of white vinegar.
Set the sprayer on mist and spray this solution over your wrinkled garment. The idea is to dampen it slightly.
Then, use your hands to gently stretch the fabric and let the garment dry on a hanger. All wrinkles will magically go away in no time.
3. Iron With A Cooking Pot
Nothing can be more annoying than figuring out that your clothes iron is not working anymore when you're in a hurry. Instead of having a meltdown, head to your kitchen cabinet. Pick a pot with a thicker bottom and make sure it's sparkling clean.
Boil water in it, throw the water away and use the hot bottom of the pot to iron your clothes. Place the garments on an ironing board or hard flat surface for the best results.
4. De-Wrinkle With A Damp Towel
Another method people swear by is de-wrinkling your clothes with a damp towel. You should lay the garment on a flat surface, such as a clean floor or table. Cover it with a damp towel and use your hands to press the wrinkles away.
Perhaps you won't have the force of a clothes press and will have to wait for a while for your clothes to air dry once you've "ironed" them, but this is a great method to use in case of emergency.
5. Blow Wrinkles Away With Hair Dryer
Whether you're at home or in a hotel room, chances are there is a hair dryer nearby. If you didn't know it by now, you could use it to get rid of all the wrinkles on your clothes. The bursts of hot air work more or less like a steamer, and you won't have to wait for the garment to dry once you're done with the operation.
In the same way, you could use any other source of hot air, such as an air conditioner set on maximum heat, just in case you have no access to a hairdryer.
6. De-Wrinkle In The Tumble Dryer
If by chance there is a tumble dryer nearby, use its power to get rid of the wrinkles. There are various ways to achieve your purpose.
For instance, you could throw in your wrinkled clothes with a few ice cubes. The steam created by the melting ice will de-wrinkle your clothes quickly and easily.
Another way is to throw in a wet sock or a damp towel. The principle is the same, and no matter what method you use, you'll end up with good-looking clothes in about 15 minutes. Just make sure to only use this method on clothes that are safe to tumble dry.
7. Iron Your Clothes With A Flat Iron
If you happen to have a partner who uses a flat iron – or if you use it yourself – know that this device could be the answer to your prayers. And a way better alternative to a clothes press than a damp towel and your hands.
The only downside of this method is that it works well on smaller wrinkles. For instance, this method is great to straighten your shirt's collar, but it could be more difficult to employ for de-wrinkling an entire shirt or tee.
Nevertheless, you can still use it to get rid of the most stubborn wrinkles on those mornings when you're truly in a hurry and have no other solution at hand.
Conclusion
Whether you're at home with a broken iron and no time to buy a new one, or on the go with no access to an iron, we hope the seven methods above can help you achieve the flawless look you deserve.
If it's true that the ends justify the means, just pick the de-wrinkling way that's more convenient for you to iron your clothes without an iron each time you are in a pinch.