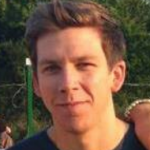 Support us! GearHungry may earn a small commission from affiliate links in this article.
Learn more
10 iPhone Hacks
You may spend more time in the company of your iPhone than you do with some friends or family members, but do you really know your iOS bestie?
Most Apple users breeze through all those day-to-day functions and smartphone tricks but your iPhone also has some hidden depths. There's a host of hacks and smart functionality that you probably don't even know about and most of it is hidden in plain sight.
So, get set to discover 10 things you didn't know your iPhone could do, and which you will wonder just how you lived without.
1. Unlock the one-handed keyboard
If you're demon texter but find the full keyboard awkward as you hold your iPhone to type, then you can switch to a secret keyboard that aligns itself to whether you are left or right handed. Who knew?
You will need the latest version of iOS 11 or above to release your iPhone's hidden one-handed keyboard. Simply press and hold the small emoji icon that appears to the left of the space key on your phone's current keyboard. You should then see a small pop-up menu which gives you the option of choosing a keyboard that's aligned to the left or right of your iPhone screen. The one-handed keyboard will stay in place across all your iPhone's functions and apps until you opt to change it back. Now go get one-handed and text away!
2. A compass that's on the level
A stalwart of the iPhone, the compass has always been a reliable addition to the smartphone's built-in apps. But did you know that it has a secret side to it? Swipe left, and the compass display suddenly reveals a spirit level tool – and a good one at that. Ok, it may not be as accurate as a physical spirit level, but it is a great go-to alternative for all DIY lovers, and perfect for hanging those tricky pictures or fixing shelves. Plus, tap the screen and you can measure the angles between two surfaces – nifty!
And while we are on the subject of iPhone regulars, there's something about the calculator that you need to know. If you've ever mistyped a digit (that's me then) and ended up re-starting the whole calculation, stop! A hidden backspace function means the A or AC don't need to come into play, just swipe to the left or right at the top of the screen where the numbers are displayed to swipe away the number you entered last. Simple.
3. You can hide private photos 
There are photos…and there are photos. And while your iPhone is a great place to store all your snaps, there are some that you probably don't want to share. But how many times have you handed your precious smartphone over to a friend to check out a group photo from the previous night or from your recent holiday and before you know it, they've swiped further into your album? Doh!
Luckily, you can get your iPhone to hide your most personal images from public view. To do this, select one or image then tap the share button and select 'hide'. This will make the selected images invisible via the Moments, Collections and Years views, but you can still access them in the main Albums screen.
Staying on the photo subject for a moment longer, this tip is possibly an obvious one but it's one I have only recently learned, after several years of awkward iPhone photography. So here goes, you can use the volume buttons on the side of the phone to take a photo, instead of reaching in to hit the screen button. Why didn't I know about this sooner?
4. Teach Siri to use nicknames
If Siri is your thing, then the iOS virtual assistant can make your life much simpler, especially if you're always on the move. But sometimes language, accents and changing names can be her downfall. If you are ever frustrated by Siri's confusion when it comes to people you want her to text and call, then give her a helping hand by bringing her up-to-speed on any nicknames.
By adding nicknames such as 'mom' or 'Mackie' or shortened names such as 'Rob' or 'Al' to your contacts book will make Siri's life much easier. To input a nickname, open up the contact card, tap edit and then choose 'add field' and pick 'nickname' from the list.
You can also teach Siri to pronounce what she may find to be difficult names. Launch Siri and ask her to say the name in question. When she answers, tell her she is not pronouncing it correctly – she should then ask you how to say it correctly. Once you do, Siri will give three ways to pronounce the name: choose the correct one and Siri will store it for next time. Voila, no more name squabbles with your iOS assistant!
5. Turn your e-books into audio books
Who doesn't love a good e-book and your iPhone is the perfect way to keep your e-library with you wherever you go. But what about when you fancy dipping into the latest must-read blockbuster but you're driving, out running or otherwise engaged? Simple – turn it into an audiobook! Within the accessibility options on the iPhone there is a feature called Speak Screen which enables the phone to read about the text on the screen. Although designed primarily for the visually impaired, anyone can make the most of this feature if you want to turn an e-book into an audio version.
To activate, go to Settings, General, Accessibility, the Speech. Activate Speak Screen. Open your e-book and swipe down with two fingers to hear the contents read out to you.
6. Batteryboosters
Ah, the Holy Grail when it comes to any smartphone. There are a plethora of hints, tips and hacks to prolong the life of your iPhone's battery after a charge and I'm sure you tried them all. But just in case, here's a couple of my favorites that sound just too easy to be true. But they are.
Go flight mode. A quick and simple trick to turbo power your charging time is to turn your iPhone to Flight Mode before you plug in your charger and you can get to full battery juice up to 10% quicker. Access Flight Mode in settings and swipe the airplane icon.
Overloading on apps will drain your iPhone's battery but which ones are the major culprits? If your iPhone is draining faster than usual and you need to know the usual suspects, go to Settings>Battery and it will tell you which apps are sapping the battery life the most.
7. Make a discreet emergency call
Away from apps, music, email, the internet, and social media, your iPhone has a serious side, especially when you need to call for help. In case you can't unlock your phone, you can still access the emergency services.
For iPhone 8, 8s and X, press and hold the side button and a volume button until the Emergency SOS appears. If you are unable to speak, then continue to hold down the side and volume buttons and a countdown will begin. Keep holding down the buttons and at the end of the countdown, your iPhone will automatically make an emergency call.
For iPhone 7 and earlier, rapidly press the side button several times until the Emergency SOS slider appears. Drag the slide to place your call to the emergency services.
8. Check your iPhone's actual signal strength
Do you ever look at the bars on your home screen and can't quite believe what they are telling you? Does a 'failing to send' text jar against the number of cell signal dots? Well, you can in real time find out the strength of your iPhone's signal.
But first, you need to unearth a hidden app on your phone called Field Test Mode. Type *3001#12345#* into your phone's dialing keypad and press call. This will launch the hidden Field Test tool. Ignore the menus of jargon, what you are after is in the top left-hand corner where you should see a '-' followed by a number. The closer that number to zero the better, with -50 being in the top end of the signal zone, with -120 pretty poor. Use the Field Test Mode whenever you need to find the best place for a strong signal, wherever you are.
9. The self-destructing message
Ah, Mr. Bond, our 10 Things You Didn't Know Your iPhone Could Do list has been waiting for you. Straight out of Q's laboratory is an iPhone hack you didn't know you needed – and it has total spy credentials. You can actually send audio and video messages that are set to 'self-destruct' after a couple of minutes. Go to settings>messages and scroll to the bottom, and the section for audio and video messages, where you can choose to let them expire after two minutes. You are now just one step closer to 007…
10. Use the timer to stop your music
If nodding off at night is a problem and you like to listen to music to soothe you into slumberland, then our final iPhone hack is for you. While you've most probably used the timer function on your iPhone for your HIIT sessions or to time the double baking of a soufflé, did you know that you can also set your music to it too?  This means you can fall asleep listening to your favorite mood music, set to your timer to eventually switch off. Amazing for any music lover.
Just click on the timer, set the duration then select 'when the timer ends' and scroll to the bottom to click on 'stop playing'. Then fire up your soft rock ballads and lull yourself to sleep. Simple, but effective. Sleep tight.