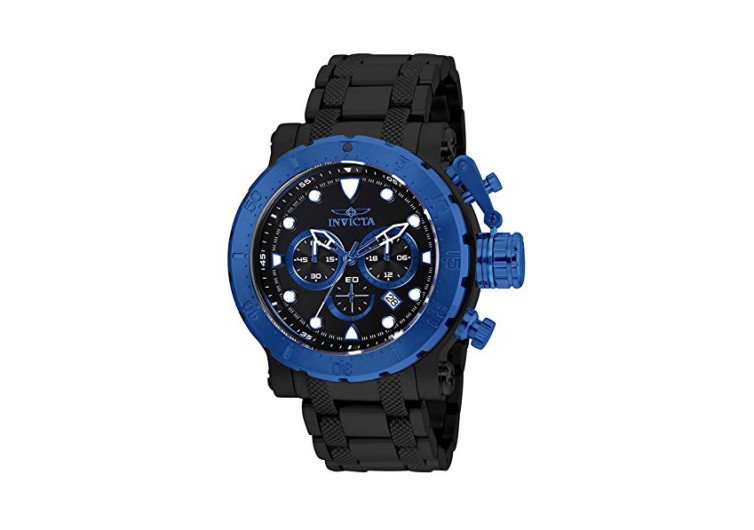 Invicta Coalition Forces Quartz Chronograph
Covert ops work behind the scenes. They operate with surgical precision, achieving their objectives with lightning-quick actions that often leave their targets wondering what just happened. The same is true with the Invicta Coalition Forces Quartz Chronograph. It looks like any other bulky timepiece with an odd-looking clasp guarding its dial.
While it may look like the ordinary, the Invicta is anything but. With a bezel that's forged with premium stainless steel, providing a framework for its Japanese quartz chronograph movement, the Invicta works like the world's best covert operatives. They're there, although you don't know it. Such is the design of the Invicta. Its otherwise unpretentious design comes with an aura of confidence that can only mean one thing – superb craftsmanship. Underneath its ordinary look is an uncompromising attitude that puts to fore the many attributes of leaders in the field. The dial window is unlike the materials that make up conventional watches as it's expertly crafted in flame fusion so you get the best chronograph in a field that is literally flooded with wannabe specialists.
The Invicta Coalition Forces Men's Quartz Chronograph doesn't shout for attention. It simply generates the vibe that others around you can easily feel.