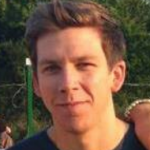 How To Invest And Diversify Your Money
When the markets are up, it seems it's really difficult to sell your stock for any amount less than what you originally bought it for. But just because you can't be sure about what the markets will do at any given time, you should never underestimate the importance and value of a well-diversified investment portfolio.
To set up a well-diversified investment strategy that can help to shrug off possible losses in the markets, investment experts say the same things as estate agents, which is "it's all about the location." In a nutshell, when it comes to investments, you should never find yourself with all of your options in the one single investment basket. And, yes – this is where the strategy of investment diversification comes into play.
So what exactly is investment diversification? Well, that is something we are now going to reveal. So, read on and get to grips with the most important factors of investment diversification strategies.

Investment Diversification
To start with, let's get a handle on what investment diversification actually is. Investment diversification is a system that combines a variety of investments into one single portfolio. The idea behind this system is that the mixed nature of a diversified portfolio, which is spread out over different sectors and investment types, will bring you a better annual return yield – and at the same time help to reduce risk.
Investment diversification is in no way a new idea. But you need to remember that your investments should always be a carefully considered decision, and your portfolio should be based on a diversified number of investments with varied annual yield, period and risk options.
And to add weight to that argument, nearly all investment consultants agree that by the time the average investor reacts to any type of significant negative fluctuations in the markets, most of the damage will already have happened. But if your portfolio is well diversified, it should be in the kind of shape to weather even the worst of these negative fluctuations.
And to help you understand how to implement diversification strategies; we have our 5 top tips.
1. Evenly spread your investments
Equities are great, but you shouldn't invest too heavily in one particular sector or stock option. A good idea is to make your own mutual fund by focusing primarily on a small number of businesses that you are familiar with and trust – you might even use their products in your daily life.
Commodities are great too. If you invest in commodities on a global basis, you effectively spread your risk globally, and there's a very good chance they will lead to some serious investment rewards too.  Remember it's always a good idea to keep certain levels of risk away from your home base markets and don't be afraid to go global.
But like any investment, don't go too deep and don't go too broad. Keep your portfolio manageable – hundreds of investments can quickly become very time consuming and difficult to manage, try to keep it fewer than 30, unless you have full brokerage management support.

2. Why not think about bond and index options
Along with your company stocks and commodities investments, you might do well in adding some bond and index funds. Pretty much every broker will tell you that investing in a variety of securities that track indexes is a great way to diversify your investment portfolio. Remember, by investing in these types of fixed income investments, you are adding another layer of protection to your portfolio in times of market instability. Another bonus to investing in bonds and index options is the low operating fees – which of course mean more money in your pocket at the end of the day.
3. Look forward and grow your investment portfolio
Another good tip to help your investment returns is to regularly add to your portfolio on a dollar cost averaging system. This can significantly help smooth out the up and downs during market turbulence. It does this by helping you to reduce your investment risk by automatically investing similar amounts over a set timeframe. To sum this system up, automatic investments in a specific portfolio of securities allow you to buy more stock shares when prices drop and less when they rise.

4. Recognize the signals for calling it a day
The dollar cost automatic system is always going to be a very reliable way to keep you on top of your investments to a certain point. However, just because this is being done automatically, it doesn't mean you should take you take you eye off of the ball and ignore trends and fluctuations within the markets. So, remember to stay in the loop when it comes to any changes in the markets – it will help you to see things coming – helping you to know when it's time to call it a day on certain investments and move on to greener pastures.
5. Commissions: take note of the fees
Commission fees can make a dent in your overall annual yield if you don't understand exactly the fees involved. So if you are not a seasoned trader, make sure you understand the fees involved in each transaction. But that said; you also need to understand that firms offering cheap fees won't always guarantee the best results. Research and identify the best fees compared to return yield possibilities and you will save yourself that little extra, and improve your overall bottom line.
If you are just setting with your investments, remember that investing should have an element of fun and interest, as well as just bottom line profit. It can be highly rewarding in many respects and gives you something to focus on and build. But what you don't want to do is lose any of your hard earned cash – so use these diversification strategies and lower your overall exposure to fluctuations and turbulence within the markets. Hedge your bets, stay abreast and enjoy is the name of the game.