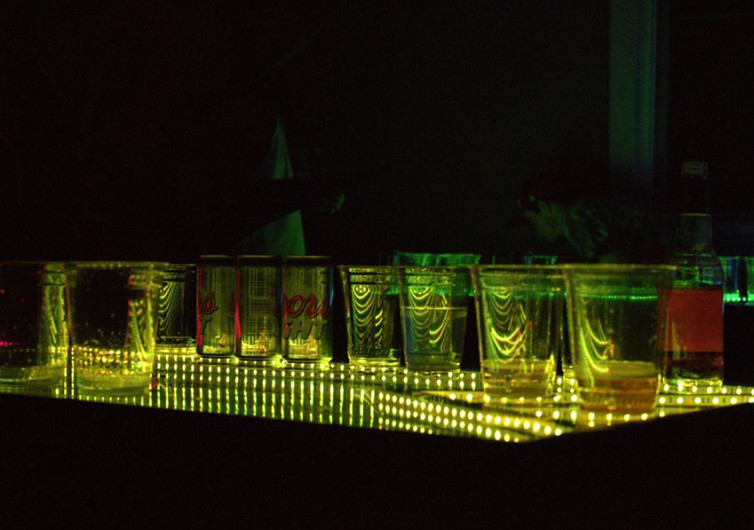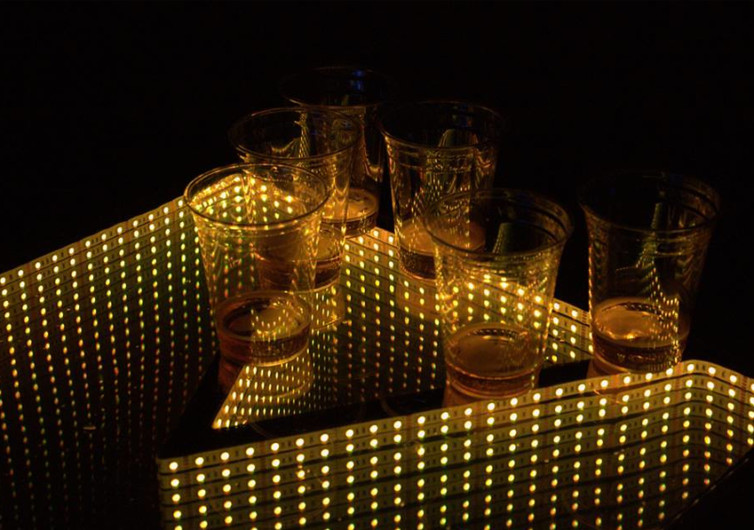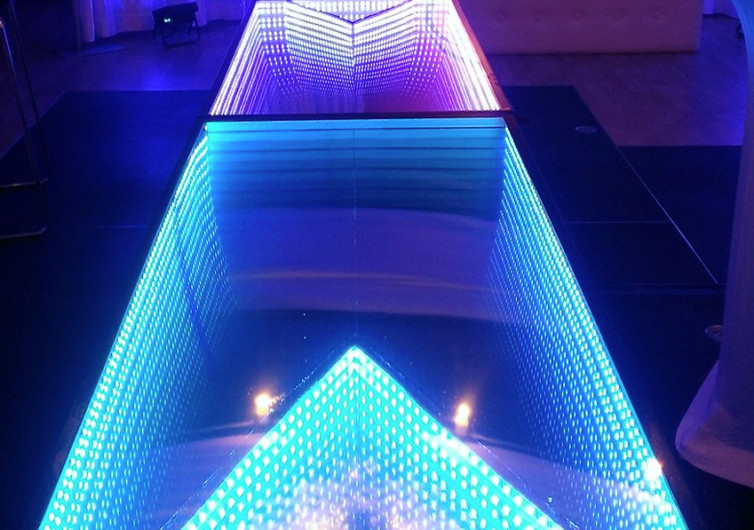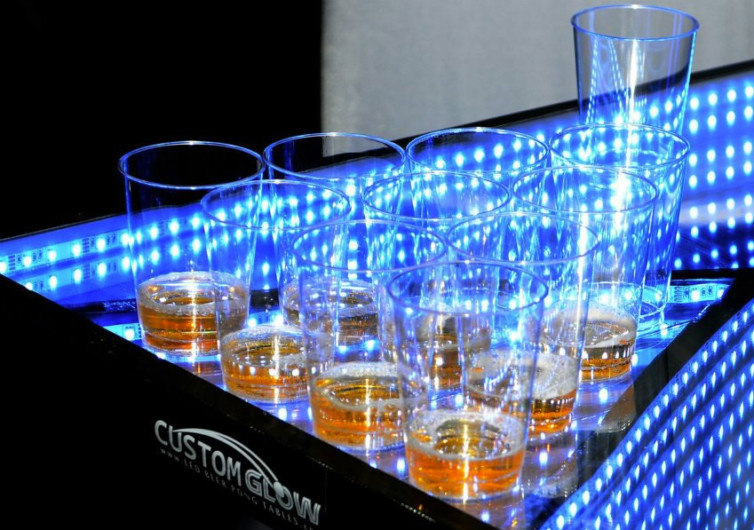 GearHungry may earn a small commission from affiliate links in this article.
Learn more
Infinity Beer Pong Table
The Infinity Glow LED Beer Pong table is a revolutionary, high-tech game table. It boasts of neat features that transform your ordinary game of beer pong into a futuristic activity complete with lights and music. It's the perfect contraption to make Fridays and weekend beer gatherings more fun and worthwhile.
There are a number of features on the Infinity Glow that you will never get to see anywhere else. First, it comes with multicolor LED lights. There are 4 display modes to choose from in addition to 8 different colors. It comes with a remote control mechanism to help in the easier management of the lighting effects. It's like playing beer pong on a neon signboard that flashes in colorful light.
The table also features a high-tech music sensor. It communicates with the LED lights to change the light effects at will. It's like having disco lights dancing to the rhythm and the beat of your chosen music. This is sure to get everyone on the groove as they attempt to bounce ping pong balls into cups on the table.
The table itself features heavy-duty metal frame construction. Regardless of how wild the party or event can be, this beer pong table is going to take it all. The infinity mirrors also come with highly specialized materials that give it amazing impact resistance. But the best part of it is the illusion of endless space that it creates.
The Infinity Glow follows the size of standard ping pong tables. It folds, too, for easier storage. And if that's not enough, you can also ask the creators to customize the table for you.
The Infinity Glow LED Beer Pong Table is a hip and chic gaming table for the rambunctious crowd of beer lovers. It's also a great way to showcase one's fascination for the game.
CHECK PRICE ON infinitybeerpong.com