GearHungry may earn a small commission from affiliate links in this article.
Learn more
Ways to Improve Morning Routine
Ever felt like you just don't have time to do anything in the mornings? If you're struggling to get out of bed or to get ready for work, you're not alone. In fact, most of us suffer from the same problem from time to time, especially when you have to get out of a nice warm bed and face the cold winter weather and a long commute.
However, if you're finding that you're having difficulties getting to work on time pretty much every day of the week, you should try following these helpful tips for improving your morning routine, and you're sure to get a lot more done before you get out of the door.
Use Your Morning For Contemplation
Mornings naturally have a more contemplative and quiet feel, so use that to your advantage. Whatever your job, focus on thinking problems through, considering your future challenges and giving essential tasks your focused attention before you get distracted by other demands of the day.
By giving tasks your undivided concentration at the time of day when you're best able to focus on them, you'll be a lot more productive and achieve a lot more before your day has even really got going.
Pay Attention To Your Morning Habits
If you're always running late in the morning, you need to know why before you can do anything about resolving the problem. Look carefully at your routine. Where are you going wrong? If you're arbitrarily setting your alarm clock and only assigning 30 minutes or an hour to your regime rather than actually weighing up how long your routine really takes, this will probably explain where the problem lies.
One way to deal with this is to track your routine, streamline it down to the essentials and then find as many ways as possible to shave a few minutes off wherever possible. For example, you could switch to shaving before your shower rather than afterwards to slash some time from your schedule.
You can then figure out the amount of time you need to dedicate to getting everything done with time to spare so you won't be rushing around like a headless chicken. Not only will that make sure that you're ready to go at the proper time, but it'll also help you to feel more prepared and relaxed before you step out of the door in the morning.
Eat The Right Food
One good way to realign your energy levels properly through the day is to consume less food before you go to bed. It's been proven that if you eat dinner at a late hour or a protein shake just before you go to bed, that could be stopping you from getting good quality, restful sleep. If you can't avoid eating late, you should try to plan meals which include foods that are known to help you relax, like almonds, potatoes, honey, bananas and turkey, or, whenever possible, move your mealtime to an earlier hour so that you have plenty of time to digest your meal before finally retiring for the night.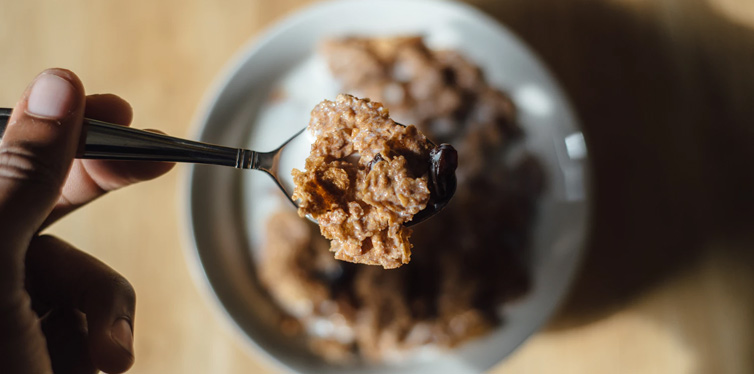 Change The Way You Drink Coffee
If you're used to drinking an enormous mug of coffee to get you out of the door in the morning, you might want to rethink that strategy. While caffeine can give your energy levels a great boost, there are actually a lot of benefits to switching to several small caffeine boosts rather than one gigantic one. Too large a caffeine injection in one go can make you feel twitchy and shaky rather than energetic and refreshed, so you might want to consider either drinking coffee in smaller doses or, alternatively, switch to a caffeinated diet soda or tea if you don't mind either of these options.
Forget Coffee Completely
Following on from the above point, if you're ready to fully embrace change it could be time to ditch your morning caffeine altogether. It might take some getting used to, but eventually you'll find that you can wake yourself up without that coffee hit. Some tried and tested ways of doing this is to fill your room with more light, take some early morning exercise and commit yourself to staying awake for 10 minutes before getting out of bed. This will make sure you're ready to face the day.
Prepare For Morning The Night Before
One way to prepare yourself for getting up the next day is to start as early as the night before. Every night at 10pm, you should stop doing whatever it is you're doing and begin preparing for the next day- setting out what you're going to wear, what you need to take, checking your diary, grinding your coffee beans and packing essentials into your backpack or luggage.You don't have to go totally anal about it, but you'll thank yourself in the morning when you forget to do something before leaving the house, or worry about if your favourite jacket is clean for work.
Take Some Exercise
So, no doubt the last thing you want to do when you wake up first thing in the morning is to start working out, however it can actually help to make you feel more awake and refreshed. Doing a few push-ups the minute you get out of bed may feel like a ghastly idea, however they provide biofeedback which tells your brain and body that it's getting up time. Do as many as you're able, then wait for 30 seconds before repeating twice more. It's a tried and tested technique used by personal trainers, and you're sure to find that it works.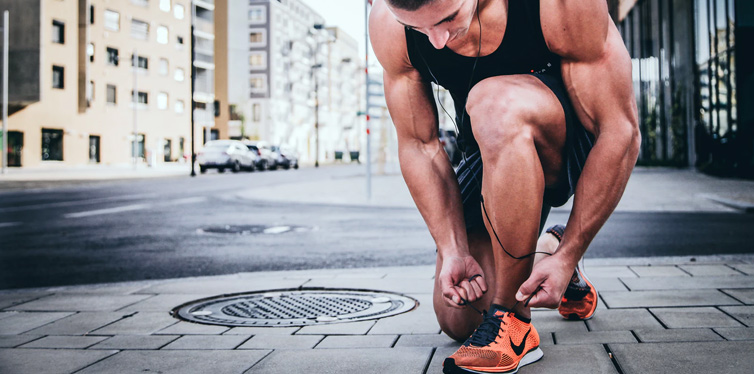 Be Aware Of Your Peak Hours
Every one of us is different, and we all have different times of the day when we feel more energetic than others. You need to become more aware of which times are best for you so that you can plan your life accordingly. While you may not be able to rearrange your work schedule to suit your body's preferences (we're not all that lucky) you can still benefit from focusing on what you do best at each time of day and planning the tasks that you need to do around those times so you can be most productive. By taking advantage of your own body rhythms, you can get more done in a more efficient way.