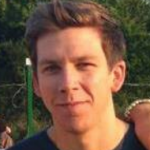 Support us! GearHungry may earn a small commission from affiliate links in this article.
Learn more
Healthy Juices To Get You Better
There may be all kinds of germs and viruses flying around in the air but if your immune system is strong, you got nothing to worry about. But, boosting your immunity isn't as easy as you may imagine. The most important thing is to live a healthy lifestyle. If you're a smoker, who drinks frequently and eats a lot of junk food, your immune system will suffer.
So, the key is to get yourself in order. Here are some lifestyle rules you need to follow in order to ensure you stay healthy during the flu season:
Get enough sleep – A person should sleep between 7 and 9 hours every night, but in this day and age, not many are actually capable of doing that. Nevertheless, you need to do your utmost to get your share of healthy night sleep. Instead of staying up late, go to bed early!
Exercise regularly – By staying in shape, you will ensure that a number of diseases will go past you. And we're not just talking about your coronary health. Regular physical activity is also proven to do great for your immune system.
Give up on alcohol and cigarettes – Smoking and drinking can only harm your immune system. Our advice is to give up entirely on those things, but if you can't, at least just try to cut down on it during the flu season.
Eat more healthy foods – You ought to swap junk food with healthy meal choices. We say increase the amount of fish, whole-grains, fruit, and vegetables in your diet.
Actually, the final advice might be the most important one. The foods you eat have a direct impact on your health. Unfortunately, even if you're eating a healthy diet, it doesn't mean that you don't need an immunity boost. The good news is that you can get it by drinking some really delicious immunity-boosting juices.
Not only are they packed with vitamins and taste well, but some of these juices are very easy to make. You don't have to have the best juicer available on the market in order to make them. With a little bit of effort, the juicer you probably have somewhere in your kitchen will do the job.
So, let's not waste any more time, let's talk about the juices that are great for your immune system. Here are 10 recipes that you will love!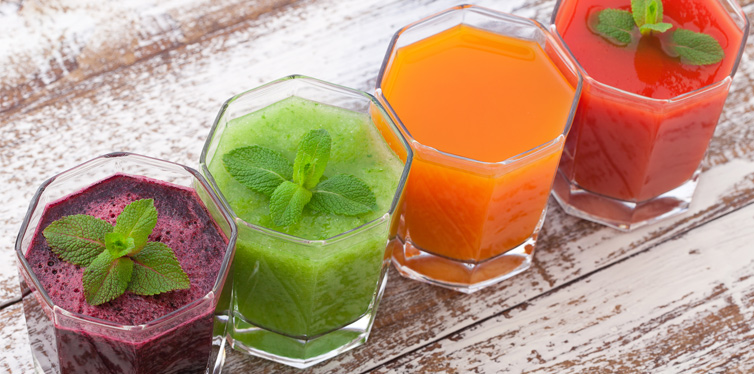 1. Citrus Mix
All citrus fruits are packed with vitamin C, the vitamin whose role is to keep your body safe from microorganisms. So, if you're feeling as if you're starting to come down with a flue, it's time to start drinking citrus juices. A great thing is that considering that almost all citrus fruits have basically the same vitamin C content, you can just pick those that you like the most.
Still, our advice is to mix it up a little bit. Even the good-old OJ would supply you with enough vitamin C, but why not experiment a little bit? You can squeeze in a few other fruits, like these for example:
Bergamot orange
Blood orange
Clementine
Lime
Grapefruit
Kumquat
Mandarin
Lemon
And in order to make the juice, you just need to cut the fruit in half and use a juicer. And even if you can't find one, you can just squeeze the juice in with your bare hands.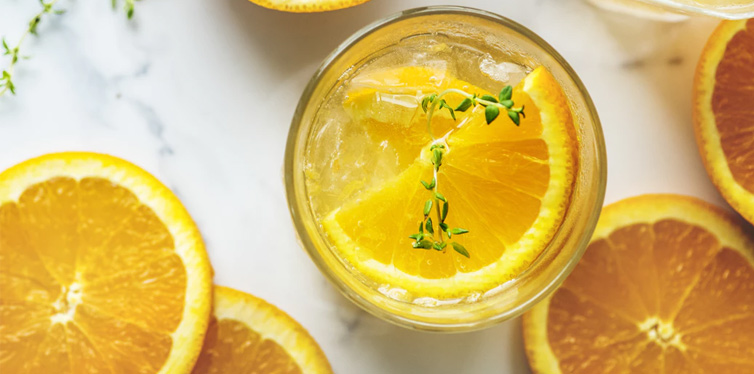 2. Orange & Ginger Juice
As we've already pointed out, all citrus fruits are packed with immunity-boosting vitamins. But, not all of them are tasty as orange. This is why we've picked it as the base of this beverage. You just need to make yourself some OJ (from 2-3 oranges) and add half a spoon of powdered ginger. Why ginger? Because it has anti-inflammatory properties.
But, yeah, ginger can have a kind of strong flavor and you might not like it. Tell you what, you can improve the taste of this drink by adding a teaspoon of honey. Actually, it's a great advice, considering that honey is another immune system boosting food.
3. Orange & Carrot
Again, the reason why orange is in the recipe is that it's vitamin-rich, yet super-delicious. The reason why carrot is here is that it contains a lot of vitamin B. This vitamin is often overlooked when it comes to immunity boosting, as vitamin C gets all the credit. But, unless you get yourself a fair share of vitamin B, as well as other vitamins, you're not gonna get well quickly.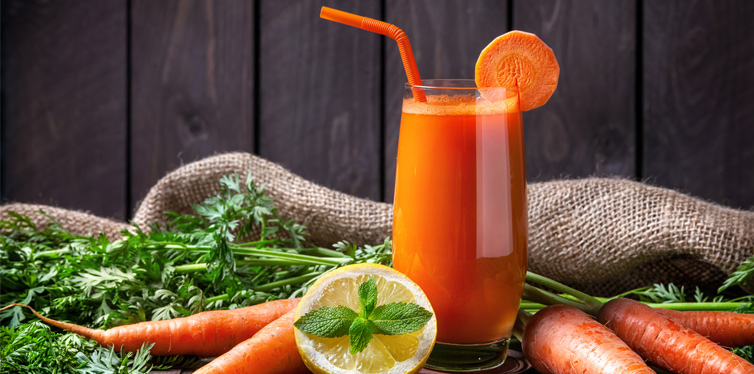 4. Avocado Smoothie
Avocado isn't called a superfood without reason. It contains all the vitamins and minerals human body needs. On top of that, it's packed with fat. But, we're talking healthy fats here, the ones that are essential for your health.
The problem with avocado is that it's not quite ideal for sweet drinks. It's more of a food for sauces and dips. But, if you mix it with a banana, cocoa, and perhaps a serving of vanilla whey powder, you will get yourself a nice smoothie.
5. Pineapple Mint Juice
If you have a stuffy nose, mint will help you breathe normally. To make a tasty beverage out of it, you need to mix it with pineapple juice. And we're pretty certain you're going to love it, as this combo really does taste fantastic.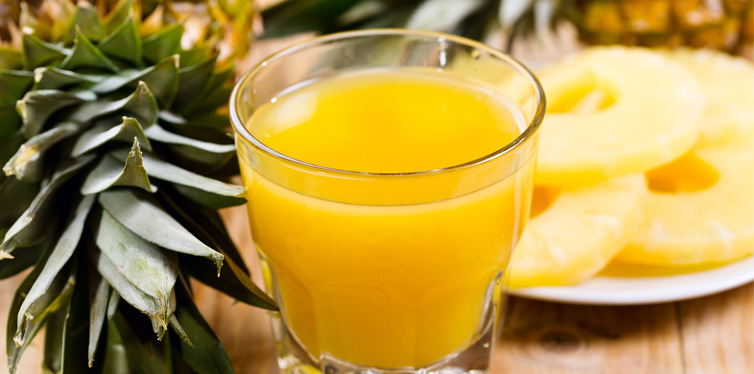 6. Grapefruit, Green Tea & Aspirin
If you really feel bad due to a sore throat or some similar problem, the solution might lie in this drink. First of all, we've decided to pick grapefruit, because it has a more powerful flavor than most other citrus fruits. And when you're sick, your taste buds might not work too well.
The reason why green tea is in the mixture is that it contains a large percentage of caffeine, which is a natural stimulant. And that's exactly what you need if you're feeling sick and tired. Finally, aspirin is there to tackle the infection as well as to get rid of the pain.
7. Tomato & Bell Pepper
Who says juices need to be sweet? You can make a savory juice using some of the veggies you probably have in your fridge. Tomato is great for juices and the reason why you got to put bell pepper in is that it's packed with vitamin C. in fact, it contains almost three times more vitamin C than orange!
You can make this drink tastier by adding a little bit of salt and spices like cardamom, parsley, pepper, and so on.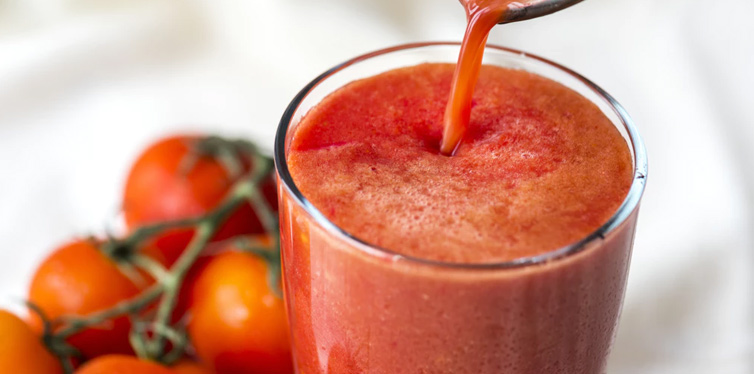 8. Mango & Chia
When the flu hits you, you're likely to lose your appetite. But, your body needs nutrients. We're not just talking about vitamins and minerals, but fats, protein, and carbs, as well. That's why you should add chia to mango juice as chia seeds are packed with all kinds of essential nutrients.
The reason why we've picked mango is that it's pretty tasty. But, of course, you can mix it up. You can add pineapple juice to the mixture, OJ, and so on.
9. Raw Potato Juice
Now, this may be a bit controversial, but please hear us out. Although raw potatoes have a bad rep as a food that can upset your stomach, there are people who are swearing by it. The reasons why raw potatoes might be the next big thing is that they're packed with vitamins and minerals, particularly those that you need in order to boost your immunity.
As potatoes are basically 80% water, you can make the juice using a juicer. Alternatively, you can blend peeled potatoes in a blender and then strain it to remove the pulp. Of course, the drink isn't too delicious, to say the least. But, if you add some lemon and honey, the taste is bound to improve.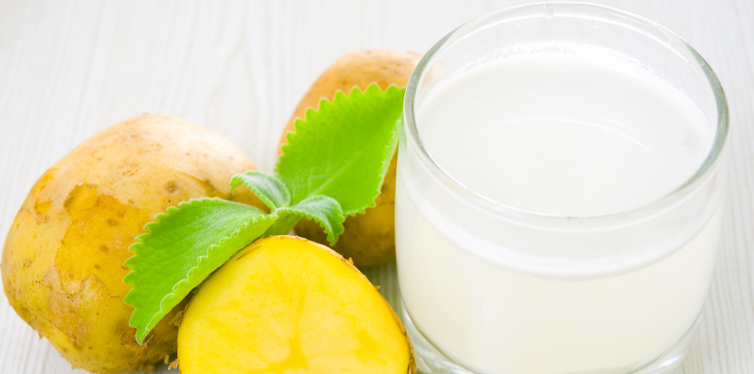 10. The Good-Old Lemonade
Everyone loves it! And it's full of vitamin C. And it's easy to make. So, if you're not feeling like having any of the juices we've described previously, the good-old lemonade should be your choice!