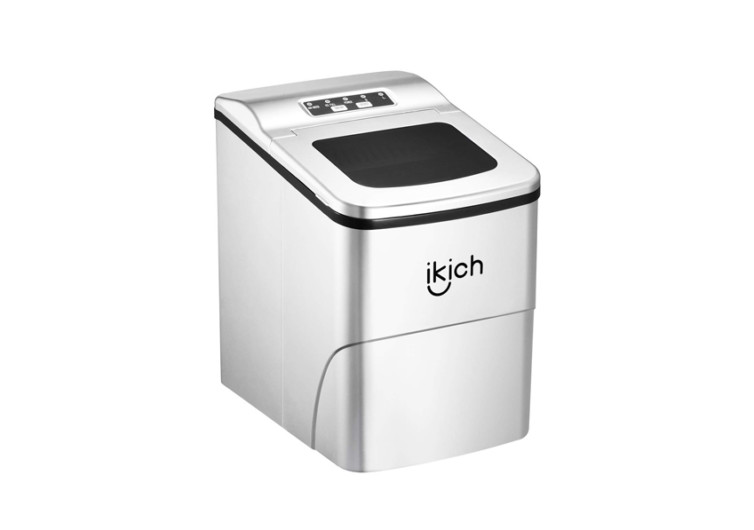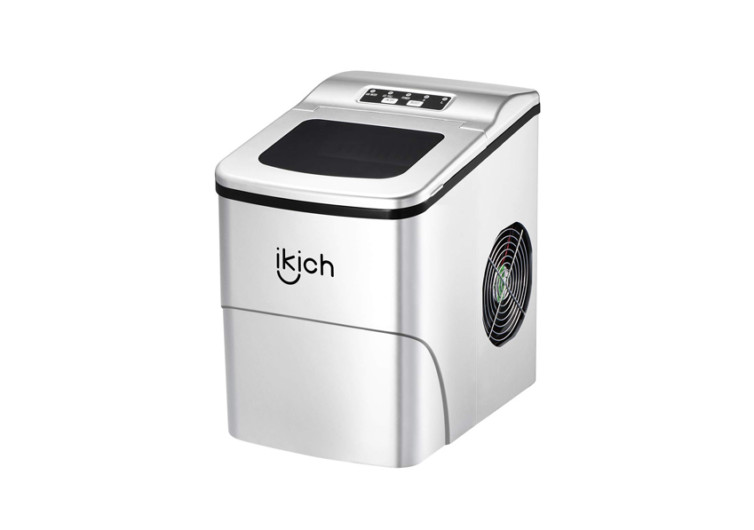 GearHungry may earn a small commission from affiliate links in this article.
Learn more
IKICH Portable Ice Maker Machine
People who are looking for the best portable icemaker can rely on the IKICH Portable Ice Maker Machine. This is a small kitchen gadget that can give you ice cubes in only 6 minutes. It is compact enough to place on your countertop without having to remove other kitchen appliances.
The IKICH portable ice maker features a high-efficiency compressor. It can freeze water in about 6 minutes without consuming too much power. It is capable of producing 9 pieces of crystal-clear ice cubes in one cycle. If you keep it running for 24 hours, the IKICH appliance can produce 26 pounds of high-quality ice cubes. The best part of it is that you get to choose the size of the ice cubes. You can pick a small 0.8- by 1-inch cube or a larger 1 x 1-inch ice cube.
This portable ice making machine may have a very powerful compressor. However, it does not produce that much noise. It is lower than the noise of normal human conversation. It runs at a quiet 45 decibels.
This appliance also comes with a very simple user interface. There are only 2 buttons on its control panel. One powers up and powers down the device, while the other allows you to toggle between selections. There are 5 LED indicator lights, too. You will know if it is time to add water or if the ice bucket is already full. You will also know if you are making small or large ice cubes. The fifth LED indicator tells you if the unit is powered on or not.
The IKICH Portable Ice Maker Machine is one of the best on the market. It has a space-saving design and a fast-cooling performance. Above all, it is extra-quiet to never interrupt the fun you are having with friends.