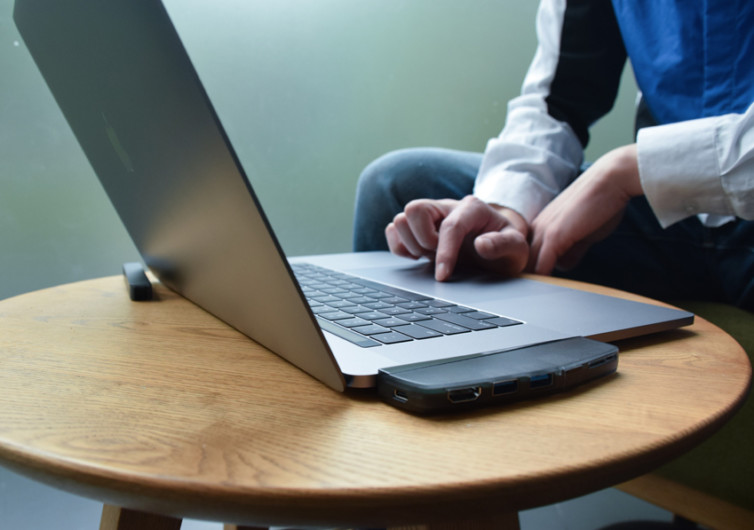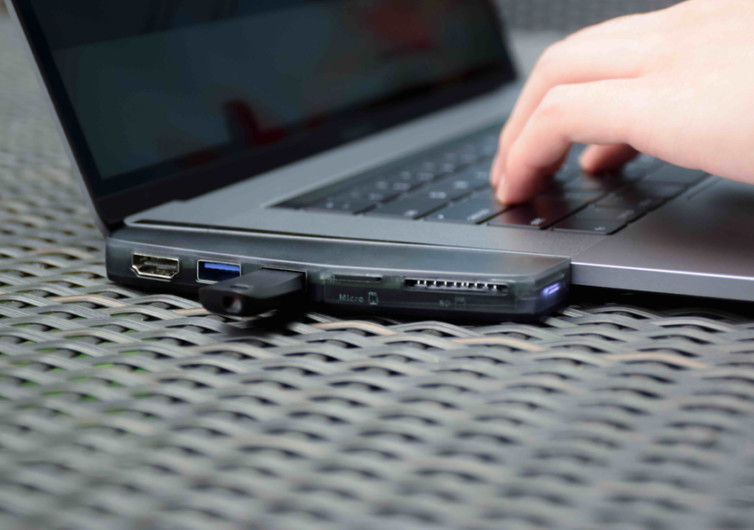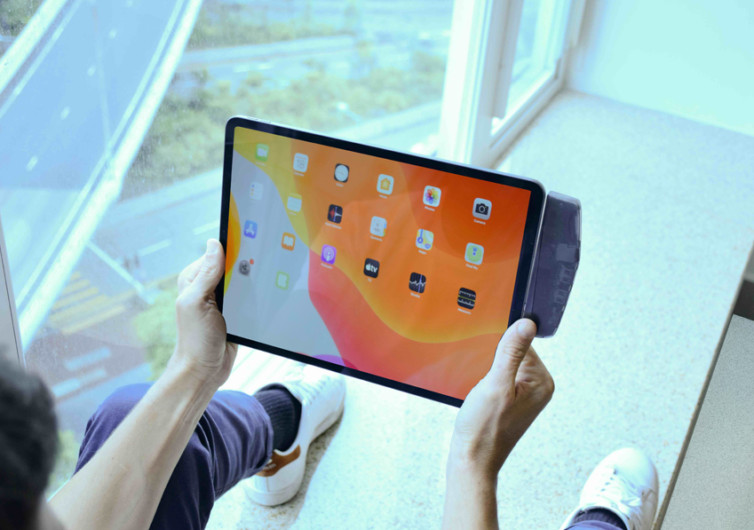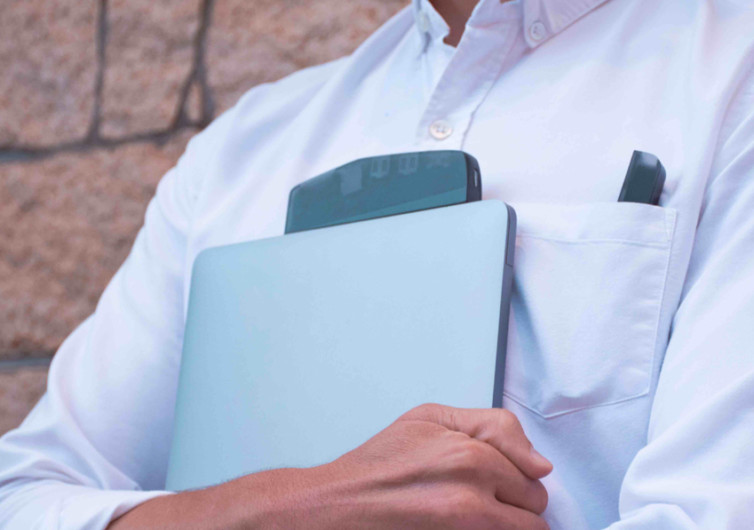 GearHungry may earn a small commission from affiliate links in this article.
Learn more
HybridDrive
An instant USB and external SSD storage device that solves multiple problems at once. Complete with USB ports and storage up to 2TB, the HybridDrive is a portable storage and hub rolled into one. It works with tablets and personal computers.
Storage and Expanded Connectivity
The HybridDrive connects like a hub, but with built-in storage capacity, and has a port for each type of cord and card.
2 x USB-A
USB-C
HDMI
Micro SD
SD card
All this allows incredible flexibility in connecting peripherals to the HybridDrive and computer. It also sports a 10 GB/s data transfer rate for both the USB-C and USB-A ports. For the SD and microSD cards, it has a transfer speed of 200mb/s. Transferring a 120-minute video directly to the HybridDrive only takes one minute.
The HybridDrive has four models varying in storage capacity: 128GB, 512GB, 1TB, and 2TB. All of the models have the same features. They are also compatible with several devices, including all computers (even MacBooks with cases),  PlayStation, tablets, and smartphones.
Product Specifications
Material: plastic and aluminum
Dimensions: 4.7″ x 1.97″ x 0.43″
Weight: 2.04 ounces
DC/DC Efficiency: 96%
Connectors: single Type-C or double Type-C
Integrated storage: NGFF M.2 SATA SSD
MSRP starting at $179 but offered on Indiegogo for $99 at the time of writing
Benefits
The HybridDrive is an incredibly compact way to increase connectivity and storage capacity. The tiny form factor and lack of cords make for a minimalist method of gaining ports and up to 2TB of storage, all capable of the highest possible data transfer speeds.
The device is also incredibly energy efficient; a 96% efficiency rating also means minimal heat generation. The HybridDrive won't drain or overheat your computer.
Disadvantages
The HybridDrive is a little expensive compared to other ways of gaining ports and storage. For example, the 2TB version has an MSRP of $459 (it's being offered for Indiegogo supporters for $234 at the time of writing). One could cobble together several products that together would provide the same storage capacity and connectivity options for less.
The double type-C connector version may be more stable than the single connector version for MacBooks. Although not an outright flaw, it is notable that it is offered this way for that stated reason.
But for an incredibly portable solution for increasing connectivity options and storage capacity, with high data transfer rates and low energy consumption, the HybridDrive looks to be an excellent option.