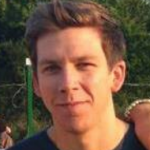 Support us! GearHungry may earn a small commission from affiliate links in this article.
Learn more
The Ultimate Gear For Hunting
Now the weather has turned for the better with warmer, longer days, hunting season feels so close you can smell it. Before heading out though, you need to prepare, which is why we've put together the ultimate gear guide for hunting.
Going hunting is great for experiencing the wonders of the world you won't always find paraded and lauded on Instagram. Whether you want to explore the best hunting destinations in the USA or if you've got your own favorite slice of nature that allows you to get back in touch with our ancestors. Some people may look down on hunting, but these are people who don't understand it as a mean of survival, a way of life, and not just adding a trophy to your wall.
Apparel
Proper hunting apparel is arguably the most important thing to consider before you make your venture out into the wild. Just like you wouldn't leave the house on a normal day in unsuitable attire, the same goes for hunting.
Wearing appropriate clothes for hunting will keep you protected from the environment and will help you blend into your surroundings like a shadow in the night, and those who neglect to dress appropriately will end up looking down the barrel end of a failed hunt.
Hunting Clothes – Find clothes that are breathable, but not too loose they can snag on branches or get caught in the mud. They should also be comfortable, while still providing protection from the elements. Synthetic materials that dry quickly are ideal and, of course, they should blend into your surroundings.
Hunting Boots – Getting a pair of the best hunting boots available are crucial for keeping your feet warm and dry when trekking all day through potentially damp and muddy wilderness. In the summer, also consider breathability, because if you can smell your sweaty feet, imagine how the animals feel.
A decent pair of hunting boots will make your hunt much more enjoyable as you won't need to stop every five minutes to remove stones and debris. Over uneven terrain, they can also provide support to prevent rolling your ankles.
Storage
A reliable storage solution is crucial for keeping you gear organized and dry.
Hunting Backpacks – Hunting backpacks give you plenty of space for gear and essentials while also offering racks to carry animals back home with you easily. These backpacks are waterproof, robust, and are covered in loops to carry rifles, knives, trekking poles, and camping equipment for easy access. Depending on the length of your hunt, also consider how heavy they are, as you can become easily fatigued with a backpack that's too heavy on long days.
Camping
Longer hunts mean you'll need to camp, so be sure to bring the proper equipment.
Hunting Tree Stand – Your secret weapon in the wilderness, a hunting tree stand is a lightweight option for gaining the extra leverage for better vision when in the woods. They are most often used for hunting whitetail deer, but also offer versatility for you to use when hunting other game, too.
While not technically essential for camping, they are useful when finding a promising spot and gives you a chance to rest your legs as you scope out the area. If you've ever played first-person-shooters online, you'll understand how tree stands can relate to camping.
Tent – Much like your hunting attire, a tent should blend into your surroundings. You don't always need a dedicated hunting tent, but it helps, and it should have all the features to ensure a dry and comfortable sleep and a place to relax before going to sleep. Depending on the season, you may need a waterproof tent to assure comfort, and even if there's little chance of rain, we'd advise investing in one, just in case.
Food And Drink – A simple camping stove is another useful thing to have by the campsite. Having a filling breakfast and dinner will keep you energy levels up and make it easier to trek through the terrain on long, seemingly never-ending days. You can also take snacks with you to munch on throughout the day.
You can also use the fuel to make a fire around your campsite, which is useful when kindling is damp following wet weather.

Tracking
Hunting isn't about aimlessly wandering through the forest, you need to know where you're going and what you're looking for.
Navigation – You can use a compass or perhaps more effectively, a hunting GPS system which will often have areas readily mapped out for you to reference and will help you find your way through the forest and back to camp safely.
Vision – Our eyes aren't as great as we'd like them to be, especially in environments where everything and everywhere looks exactly the same. Hunting binoculars allow you to see further and more accurately for animals hidden in the bush or in the trees. In low-light situations, you can also use hunting headlamps to make it easier to navigate through the tricky terrain.
Weaponry
Because what is hunting without suitable weapons to ensure your hunt is successful?
Hunting crossbow – A hunting crossbow gives you something a little different compared to hunting rifles. They are silent and arguably easier to use if you know how to use one.
Hunting Knives – Hunting knives are useful for more than just stripping the animal, they're also essential for survival situations. You can use them to cut ropes and branches for shelter and also cut gauze should you or one of your party suffer an injury.
Slingshots – If you want to do your best Bart Simpson (or whichever rebellious preteen is all the rage these days), slingshots for survival are another useful but more primitive weapon. If you're trying to distract animals, you can also use them to fire stones in another direction without shooting your rifle or wasting an arrow.
Knowledge
Even before you venture out on your hunt, you need to know what you're doing. This knowledge will give you the extra edge in unfamiliar situations, and while you can't prepare for everything, a well-researched hunt will be more successful than one where you just step out of your car and into the wilderness, entirely ignorant.
Hunt Or Be Hunted
When hunting, you need every advantage to help you overcome the wilderness that doesn't really care all that much about you (sorry). If you're prepared before you head out and consider all the potential problems you could encounter, you'll find yourself one step ahead, every time.
Sources:
10 Essentials for a Backpack Hunt – Outdoor Life
How to Use a Climbing Tree Stand – Bow Hunting
9 Essential Pieces of Hunting Clothing – Pick a Bow