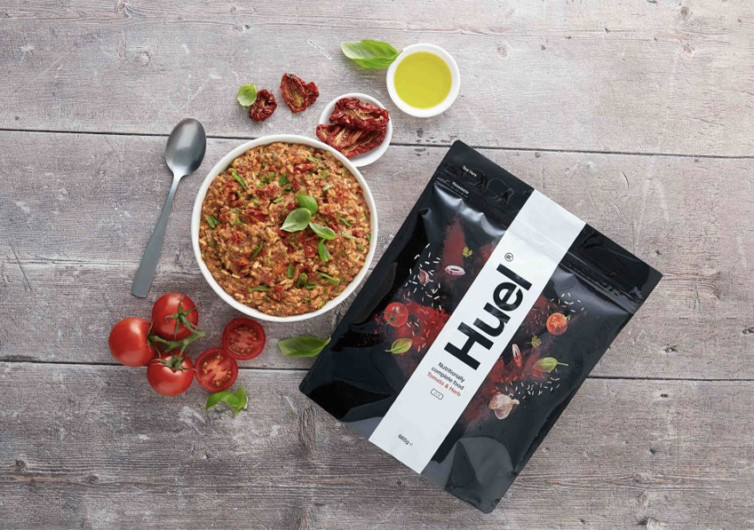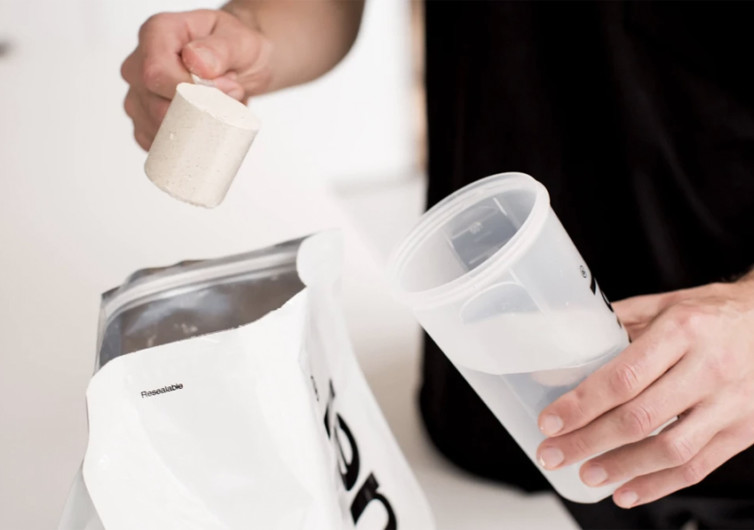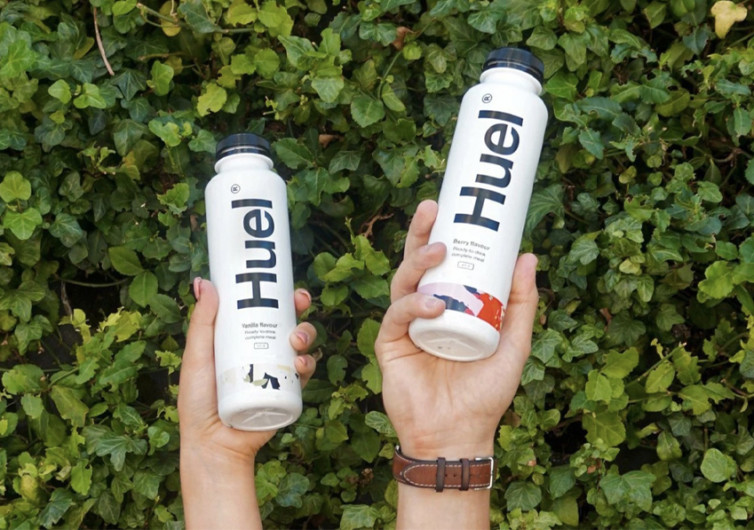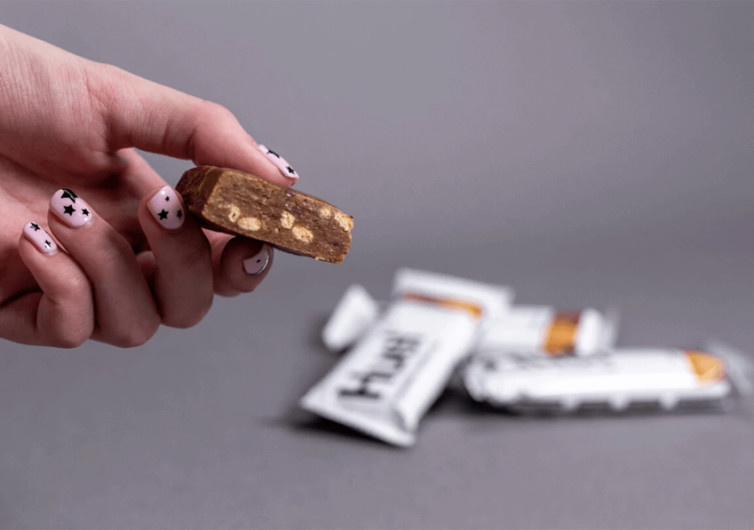 GearHungry may earn a small commission from affiliate links in this article.
Learn more
Huel Human Fuel – Complete Nutrition On-the-Go
It's hard eating well on the go. Anybody who's tried to get in shape and hold down a nine-to-five at the same time knows that. Sourcing fresh ingredients is time-consuming, particularly if you live in a small town. Meal prepping takes up your entire weekend. Offices are filled with cake and snacks, and your co-workers always want to hit the new burger place. And if you happen to be a vegetarian or vegan, forget it. Enter Huel.
Huel (which stands for Human + Fuel) solves these problems with a line of nutritionally complete, vegan, soy-free, and GMO-free products for on-the-go eating. The meals are designed to replace breakfasts and lunches, with the assumption that you'll eat a real dinner at home. All the meals contain all 27 essential vitamins and minerals and have a balance of proteins, fats, carbs, and fiber approved by registered dietitians. The meals contain plant-based ingredients: flaxseed, oats, peas, coconut, sunflower, and more.
Huel offers its meals in four lines: Bars, Powder, Ready-to-drink, and Hot & Savory. And the best part about Huel is this — you can buy in bulk and on a subscription basis, so you never have to worry about running out! So grab a spoon — we are digging in!
Bars
Eating in the car on the way to work? On the trail and need a snack to avoid bonking? A protein bar is your best bet for easy-eating without spilling and potentially causing a car accident. Huel bars come in six flavors: Raspberry and White Chocolate (their newest), Peanut Butter, Salted Carmel, Chocolate, Coffee Carmel, and Chocolate Orange. Each bar contains 200 calories and has Huel's signature mix of all macro and micronutrients. A monthly subscription for bars costs $56.00 and includes 30 bars.
Powder
Time to shred, brah. No resistance workout is complete without the obligatory protein shake. But, as we hope you know by now, most protein powders are chock full of fillers, gunk, sugars, and occasionally, mystery ingredients.
Huel's original vegan protein powder is different. It packs in 29 grams of protein per serving with less than 1% sugar and also includes pro- and pre-biotics. It even contains MCTs derived from coconuts. Pretty sweet. But if you want to take it up a notch, check out Huel's Black Edition powder. It contains 50% fewer carbs, 33% more protein, and no artificial sweeteners.
The original powder comes in Peanut Butter, Vanilla, Chocolate, Berry, Original, and Unflavored, and ships on a monthly basis for $65. Each shipment contains 34 servings.
Black Edition comes in Peanut Butter, Vanilla, Coffee Carmel, Chocolate, Unflavored, and ships monthly for $75 for 34 servings.
Ready to Drink
Sometimes you just don't have time to mix a smoothie. If that's the case, check out Huel's ready-to-drink line. It comes in Vanilla, Berry, and Chocolate and has a ton of fiber and protein. The carbs are slow-release, and the drink also packs in some omega-3 fatty acids as well. Bonus — the bottles are made of 25% recycled ingredients and are 100% recyclable in their own right.
A monthly subscription will have 24 bottles showing up at your doorstep for $89.
Hot & Savory
Maybe you're the kind of person who can't handle a bar or a shake for lunch — and we don't blame you. Real food is the best. Consider Huel's Hot & Savory line. Each meal contains real ingredients like rice, quinoa, and vegetables. Simply add boiling water, cover, and eat in five minutes. Flavors include Tomato and Herb, Thai Green Curry, and Mexican Chili. And just as a reminder, all Huel's meals are vegan — including the chili.
The meals balance 40 grams of carbs with 24 grams of protein and 13 grams of fat — perfectly balanced to power you through your day.
$69 gets you 21 meals delivered monthly. That works out to just over $3 per meal, which is a fantastic deal.
On-the-Go Nutrition
If you need to eat fast and well, check out Huel. We like their range of flavors and food types, and we love the subscription model. Give them a go!