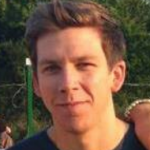 How To Tuck In Shirts
While you might argue that you have been tucking your shirt in since you were 5 and that you know the action like the back of your hand –could it be that you have been doing it wrong all along?
Let's be honest here. Most men have no system for tucking in their shirts, and that's OK. But if your shirt sits uncomfortably, keeps untucking itself, or puffs out and looks a bit weird, then the only consensus is, well, you're doing it wrong!
To save you from embarrassing moments and awkward discomfort, we're about to set the record straight and will introduce 4 genius techniques that will help you look and feel dapper every time you get dressed.
When Should A Shirt Be Tucked In?
The first thing to consider is the environment and occasion. If you are attending a wedding, then it's a tradition to wear more formal attire and most often, tucked-in shirts are expected. If you are heading to the bar with some mates, a smart-casual look where your tails are tucked out will fit the bill.
If ever in doubt, simply take a look at the hem – sometimes it gives you hints as to how the shirt should be worn. For example, if the hem is short and even all around, like with Polo shirts for men, then you should tuck it in. If the tails are longer at the front or back, then it's definitely meant to be tucked in. They wouldn't give you the extra length for no good reason.
If your shirt doesn't have visible tails, then you can consider the type of shirt you are about to put on while keeping the following suggestions in mind:
Undershirts – These should always be tucked in because it can look really tacky if they stick out. A great tip is to tuck them into your underwear (see below for instructions).
Polo Shirts – Polo Shirts were designed for a casual yet dressier look and they were intended to be tucked in. But these days, it's quite fashionable to let the hem hang loose. When wearing a Polo Shirt, keep your environment and occasion in mind.
Turtlenecks – If worn under a jacket or blazer, then you want to tuck your turtleneck in so that your belt is visible. If you are wearing it on its own, then best untuck it for a trendier look.
T-shirts – Here you pretty much have free reign. T-shirts weren't made with the intent to be tucked in, but, and this is a big but – if you know a bit about fashion and are 100% certain you can pull the look off without coming across as dorky, then tucking a plain shirt in can be quite the fashion statement.

The 4 Best Methods For Tucking In Shirts:
1. The Basic Tuck
If you're in a rush and are not too concerned about how you look for the day, the basic truck will do the trick.
This method is used by most men and is probably the one you have been applying since preschool.
With your pants on, you will open them up and slightly pull them down before pushing your shirttails in. The pants are lifted up again, zipped, and the tuck is secured with a belt. Or so you may think…
While this technique does an OK job, it's not a 100% secure fit. A couple of hours into your day your tails might pop out on you or you'll end up with an unattractive "balloon" fit.
2. The Military Tuck
With roots in the military, this method oozes precision and the results – well, they're immaculate, of course!
Start by unbuttoning your pants and tuck the tails in like you would in method number one. But don't button up just yet. Spread your legs out slightly so that your pants don't fall down and then do the following:
Pinch the excess fabric at the sides, gathering the layers towards the back (use your thumb and index finger to do this on each side simultaneously).
If you have a neat pleat at the side of each hip, then you're doing it right.
Now, button up your pants and smoothen out any fold and creases.
Secure in place with a belt.
This method is ideal for smart shirts and more formal attire.
3. The Underwear Tuck
Never underestimate the power of jocks! While this might not be the most sophisticated method, it certainly the most logical and effective one.
This method allows you to wear an undershirt with ease and you don't have to worry about your two shirts interfering with each other. The order is as follows:
Undershirt
Underwear
Dress shirt
Pants
Using friction to hold shirts in place, you won't have to worry about stray tails or ballooning.
4. Shirt Stays
While stays are an old-school method of keeping shirts in place, many still swear by these awesome tools. Hooking onto your long socks at one end and your shirt at the other end, stays use downward pressure to lock the shirttails in place.
Stays can get a bit of getting used to but with these guys, your shirttails won't budge at all. You can run, bend, dance and stretch – you've got free reign while looking smart in all conditions.
Sources:
How to Tuck in a Shirt – WikiHow
When And How To Tuck In Your Shirt Properly – Business Insider