GearHungry may earn a small commission from affiliate links in this article.
Learn more
Safety Tips To Store Food
Keeping your food safe while in the great outdoors can be especially challenging if you are not familiar with some of the basic concepts in food storage and spoilage prevention. While refrigeration remains the best method of keeping and storing your food, the convenience of electricity is simply missing when you're outdoors. As such, you have to think creatively on how to store your food safely outdoors. In this article, we'll examine some of your options to help ensure your foodstuff remain safe to eat.
Storing Foodstuff in a Campground
Having a large cooler with you can be a very effective way of keeping and storing your foodstuff safe for the entire duration of your camping trip. This is especially true if you can get hold of a camping gear that comes with exceptional thermal insulation which effectively prevents the rapid thawing of its cooling mechanism – usually in the form of ice blocks or some dedicated built-in ice pad – and keeping your foodstuff from spoiling a lot faster.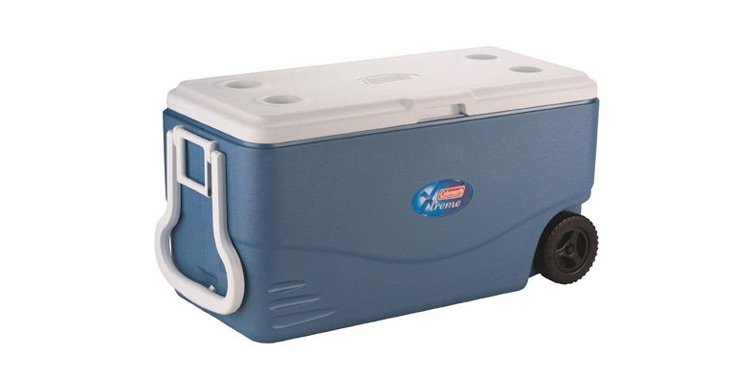 Experts also recommend freezing your foodstuff at home before putting these into a large cooler to be brought to the campgrounds. Frozen foodstuffs will thaw out much longer. The addition of longer-lasting ice cubes or packs should also help lengthen the time the foodstuff remains frozen. Moreover, a quality cooler or backpacking cooler with double or even triple vacuum walls can help retard the increase in temperature inside the device.
It is thus, imperative that your choice of a large cooler is one that reflects your understanding of these things. It must be large enough to accommodate all of your food including the ice packs or any other cooling mechanism that you put inside. It is also crucial to look at its level of thermal insulation including its leak proof properties to help ensure the inside remains cold, if not frozen, a lot longer.
At night, it is critical to place any loose food as well as your large cooler inside a metal bear box or even inside your car. Spoilage is not your only concern when you're outdoors. You'd have to contend with other animals as well that might be out foraging for sustenance.
Keeping Food Safe in the Backcountry
Camping in the backcountry means you've got to be a bit more creative in your food storage options since your camp site is generally more distant from civilization or a well-equipped campground. This also means you will need to utilize whatever resource made available to you by Mother Nature.
Since backcountry camping entails some degree of hiking and trekking, carrying a large cooler with you may not really be a good idea. As such, you may have to think of other ways in which you can safely store your foodstuffs for you to cook as the days move on.
Some national parks or forests provide backcountry campers with a metal food locker which should be sufficient to keep your foodstuffs safe. Unfortunately, some of these lockers are communal, meaning you will be sharing their space with other backcountry campers. In cases where you do get a food locker that's basically for you, it is imperative to secure the latch to keep your foodstuffs and toiletries safe from bears and other wild animals.
If there are no metal food lockers or you don't actually have plenty of foodstuffs to store, then a bear canister should do the trick. It's not a large cooler but it sure can protect your foodstuffs from wild animals especially bears and raccoons. These furry creatures are rarely known to pry open a canister such that you can easily leave these devices lying on the ground. Bear canisters have a hard shell made of durable plastic. The lid is screwed on and off for security and access, respectively. These are a bit heavy, however, often weighing in at 2 to 3 pounds. The good news is that they're so sturdy you can use them as a stool.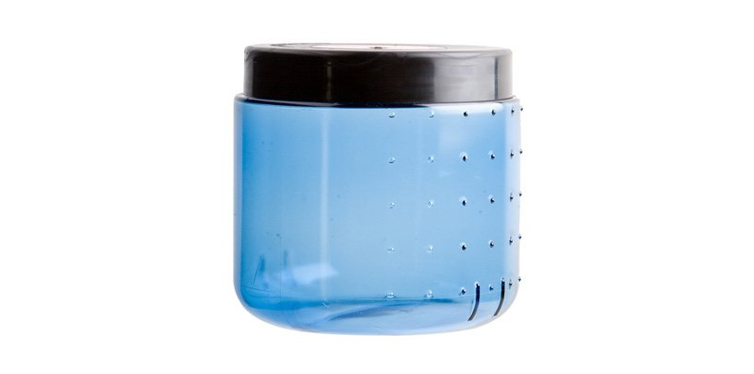 If you don't like a bear canister, maybe a bear bag should do the trick. The problem is that, while this can help protect your food especially if fitted with an aluminum liner, a bear can still run away with it if you leave the bag lying on the ground. As such, these should be tied to a tree limb to help keep your foodstuffs safe.
Storing your food safely outdoors can be ensured if you use the right gadget or tool for the job. If you're in a campground, your best solution is to store your coffee mugs in a large cooler. In the backcountry, your choices are metal food lockers, bear canisters, and bug out bags.