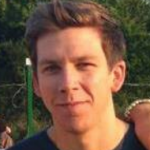 Support us! GearHungry may earn a small commission from affiliate links in this article.
Learn more
Tips To Stay In Shape at a Desk Job
Having a job that allows you to sit at a desk all day may seem awesome at first. You don't have to do any hard work, plus the internet has made it easy to do everything while sitting down. Apart from the things related to your work, we're also talking about stuff like ordering the food whenever you feel hungry, for example.
Surely, this sounds pretty convenient, but don't let it fool you. Sitting in the office chair for 7-8 hours every day can have a horrible effect on your health. Obviously, the first issue you're gonna get is back and neck pain, but that's just the top of the iceberg.
To realize how devastating a desk job can be on your health, here are some issues it can cause:
Coronary diseases – When you're sitting on a chair, almost motionless, your blood flows slower and your body isn't burning enough calories. In turn, this increases the risk of various coronary diseases, including stroke and heart attack.
Obesity – Sitting on your bum all day means that your muscles are inactive. Instead of burning fat and building muscle, your body is doing just the opposite. Furthermore, if you're sitting at the office desk all day, the chances are that you're gonna order a fast food meal, rather than eating a home-cooked dish made of healthy ingredients.
Diabetes – Various studies have shown that sitting down for several hours a day can cause your pancreas to produce more insulin than normal, which is something that can reduce your body's ability to deal with blood sugar.
Apart from causing you problems that manifest physically, a desk job can have a terrible effect on your mental state. Humans are made to move around, not live sedentary lifestyles. What this means is that you can become sad and depressed if you have to sit in the office chair for the entire workday.
The good news is that the solution to this problem is quite simple. In fact, all you got to do is spend less time sitting down.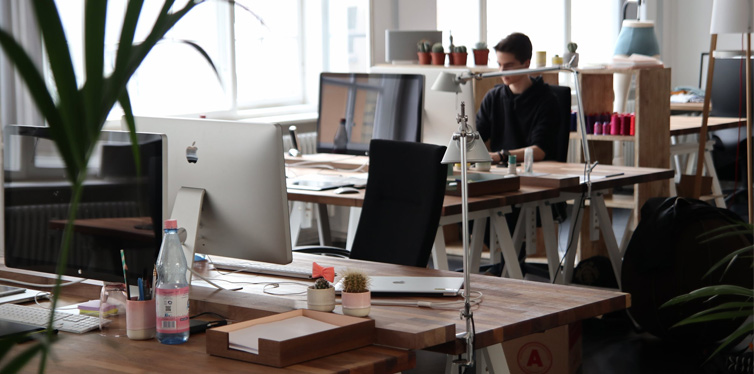 Don't Sit, Stand!
According to doctors from the famous Mayo Clinic, sitting has an almost as bad impact on your health as smoking. And they've come to this conclusion after an elaborate study that involved a large number of participants over several months. It is shown that people who sit all the time during their work hours have much worse health condition than their colleagues who spend at least some of those hours standing up.
So, the advice we're giving you is to get yourself a standing desk. A workstation that will allow you to stand while working on the computer will do wonders for your body, but it will also have a good effect on your productivity. If you're sitting in a comfy chair you can easily doze away, forgetting on your work tasks.
But, if you're standing up while working, your mind will stay alert. Moreover, standing up means that your subconscious mind will rush you to do the work as soon as possible and go back to the sitting mode.
Of course, if your daily work routine requires you to work on a computer for 8 or more hours, you surely won't be able to do it standing up. That's why you also need to get a good office chair.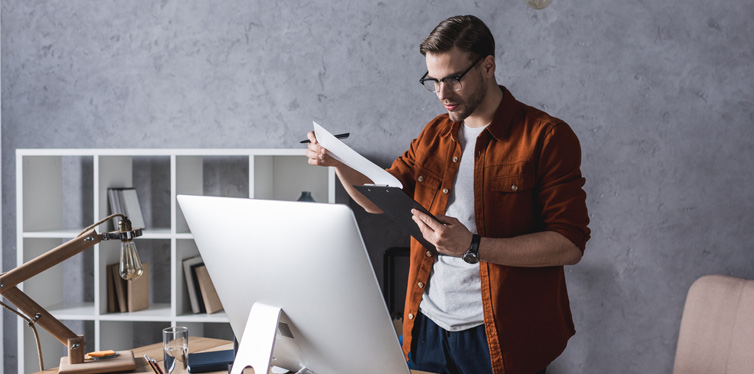 Ergonomic Office Chairs
You definitely need to go shopping for a good chair for your office. The good news is that ergonomic office chairs aren't expensive anymore. You can go to Amazon and look for the perfect chair among literally thousands of chairs available. Surely, you will be able to find one that matches your preferences, needs, and, of course, your budget.
Another alternative is to get an exercise ball. Sitting in a chair, no matter how good it might be, is guaranteed to make you inactive. Sitting on an exercise ball will make your muscles work hard in order to keep your body in the right position. In turn, this can strengthen your core, as if you were doing some kind of exercise.
Of course, the very same is the reason why you shouldn't sit on the exercise ball all day – you will get sore muscles. Instead, combine sitting on the ball with sitting on the ergonomic office chair, and also find some time to do your work standing up.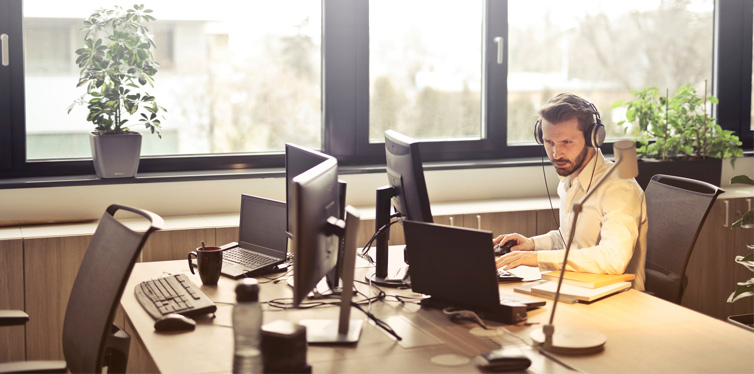 Make Short Breaks Regularly
It's a very good idea to switch from the exercise ball to the office chair and even spend some working hours standing up. And in between, you can make short breaks. In fact, it's recommended to make work breaks very often, at least once every hour. The reasons for this are numerous, starting from the fact that changing the position will put your entire body, as well as your mind in the fifth gear.
Of course, the breaks should not be too long. Actually, it is enough to take only a few minutes for it. For example, the break can be the time you need to put the exercise ball in the place of the chair, or move you things to the standing desk.
Another reason why you ought to make pauses often is that it can help you get more creative. We can find proof for this in the work routine of some of the greatest novelists in history. Ernest Hemingway, for example, used to write only about 500 words a day. He would stop and make a pause as soon as the writing became easy for him. This way, he would let his subconscious mind work on it, while he's taking a break.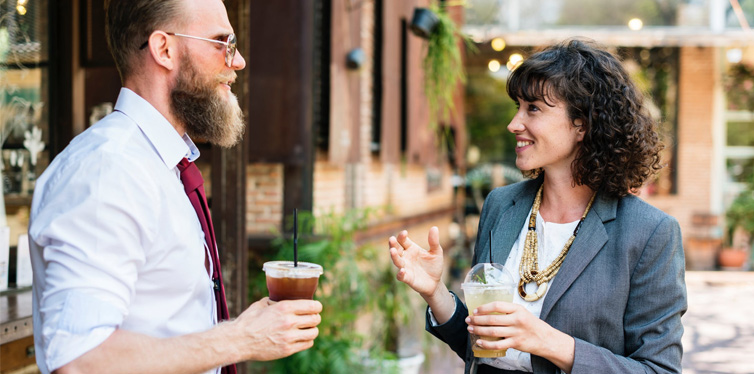 Make Your Lunch at Home
Whether you're working for a company or you're your own boss, you probably can spare between 30 minutes and an hour for a lunch break. Most people decide to take this time to go to a restaurant or shop for some food they can prepare easily. But, we advise you not to do that. Instead, prepare your work lunch on time, that is, before the work day even starts.
You can prepare a delicious meal at your home and carry it to work in a lunch box. If there's no kitchen at your workplace, where you could heat the meal up in a microwave, it's best to make yourself a dish that can be served cold.
Apart from being tasty, these meals can also be very healthy and packed with all the nutrients you need to go through the rest of your workday. You need some whole-grains like rice or oats that will provide you with a constant supply of energy for a couple of hours. It's much better to pick them over simple carbs (like chips and dough) as they are guaranteed to make your blood sugar levels oscillate.
You also need your share of protein, as well as a fair amount of healthy fats. Furthermore, it would also be nice to put in the meal some ingredients that are known as serotonin boosters. These foods can make you feel happy, so you're gonna finish your work day with a smile on your face.
Some of the lunch ideas we have for you include the following:
Caesar salad
Tuna salad
Cold chicken tikka masala
Onigiri
Sushi & sashimi
Rice and beans
Pico de gallo
Avocado toast
And if you prepare these meals at your home, you will be able to use your lunch break for some other things. For example, you can go to the gym.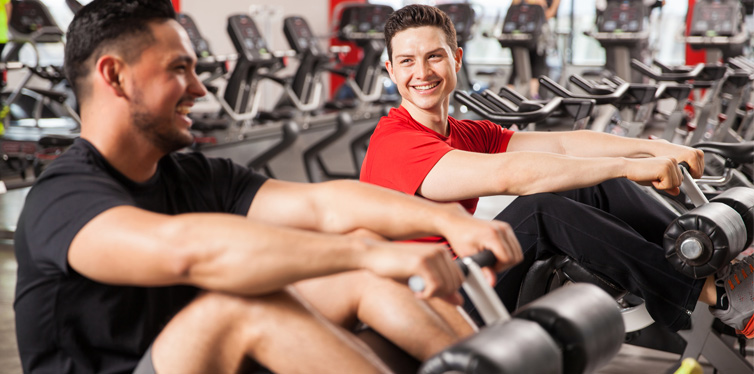 Instead of a Lunch Break, Go to Gym
A number of big-name entrepreneurs start their day by going to the gym. You don't have to do it right after waking up, but use the lunch break to get some exercise. Not only will this help you say farewell to the drowsiness a boring office job brings, but will get you in a much better mood for work.
The fact is that exercising makes us happier. Our brain gets a bigger amount of the so-called happiness hormone while we're working out, so you will feel much better when you get back to the office. And after a workout, your heart will keep on pumping the blood through your entire body, making you more alert and more focused on the work. So grab your gym bag and hit the gym.
Unfortunately, not everyone has a gym nearby. If you have no way of completing an entire gym session during the lunch break, the solution is to get your exercise in the office!
Exercise at Work
Who says you need gym equipment to get some exercise? You can perform some exercises using nothing but your body weight. For example, you can do calf raises while working at a standing desk. You can do leg extensions while sitting on a chair, or you can squeeze a hand strengthener.
You can also buy an under-desk treadmill, which will allow you to walk or even run while doing work on your computer simultaneously. Or, you can simply do some squats or pushups while making a work break.