GearHungry may earn a small commission from affiliate links in this article.
Learn more
Ways To Remove Watch Links
Today, we're going to discuss multiple ways you can take links out of your wristwatch. This is useful for cleaning, repairs, or if your new swiss army watch is just a touch too large. There are three different types of watches, so we're going to briefly discuss each of them and the steps you should take. Without further ado, let's get into it.
What You'll Need
Every watch is different, but most follow a similar build. To be safe, you should be 100% ready with the following items:
Mechanical screwdriver (Phillips and flathead)
Push pin or thick sewing needle
Needle nose pliers
A container to store small parts, preferably one with a lid
Small, flat hammer
Tailor's measuring tape
Before you begin, you'll need to measure your watch band length, your wrist, and determine how long/wide each link in your watch is. This is basic planning that will tell you how many links need to be removed, so you don't waste time by disassembling too many links. Now, let's get started.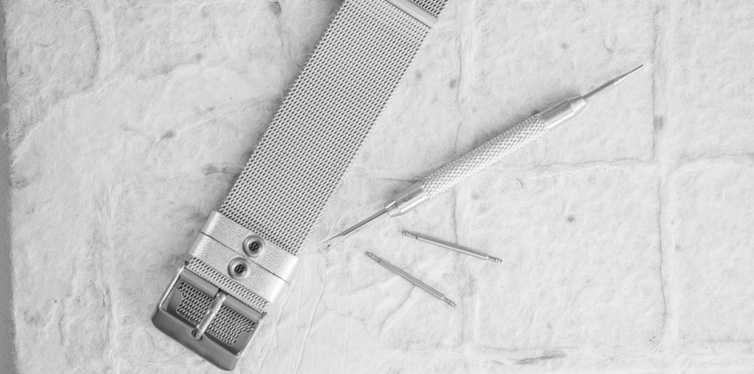 Careful Disassembly
With bracelet-style watches, there are a lot of moving parts. Your watch isn't designed for link removal to be a simple process; watchmakers focus on durability, while still giving you the ability to alter your watch band as you need. This is going to require a bit of force, and some enginuity.
Use a thumbtack or needle, whichever you decided on, and gently pull the bracelet bracket apart from the side of the links. Even though these are perfectly okay to take off, do exhibit caution as to not scratch, scrape or damage these pieces.
Removing the Rods
Now that you've removed the edging of the bracelet links, you have to remove the rods that drive through them, keeping them connected an flexible. It can't be stressed enough; be ultra careful when you're doing this so you don't lose this. It's extremely difficult to find replacements online, so pay attention to these.
Using your flat hammer, gently tak your mechanical screwdriver onto one end of the exposed rod. This will push it through the other side and release it just enough for you to use your needle nose pliers and gently apply pressure, pulling the wristband rod all the way through.
Additional Tip: During this process, some watches will have what's called a metal ferrule inside the same area as the rod. It's uncertain what models use these, since they're rarely listed on specifications found on sales pages. The only place you would be able to find this information is in your owner's manual, or when you take the rod out. Point is, it's important, so don't lose it.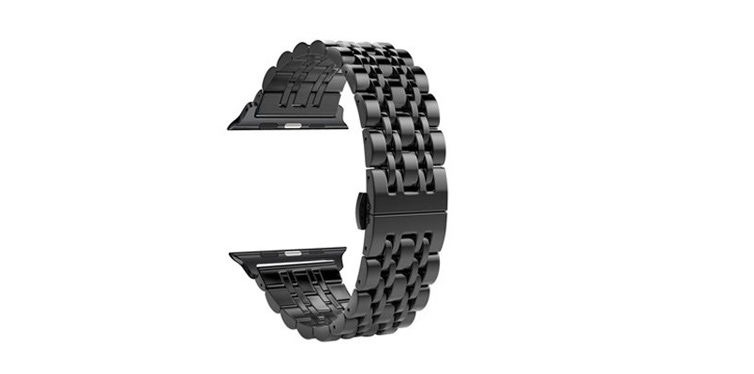 Screw Link Watches
You'll still need some of the same materials. These links are much easier to remove, requiring much less time and attention. Simple use your mechanical screwdriver, and find the small screw heads nestled along the side of every link on your watchband.
The trick here is that you want those needle nose pliers, or a pair of personal tweezers if you have them handy, to catch the screws before they fall out. Make sure you're doing this on a surface area that you'll be able to hear the sound of the link if it falls, just in case you need it again in the future.
Remove the link, and you're done – there's no need to do anything else if this is the type of watch you own. Simply put it back on your wrist, and you're ready to go.
You May Also Like: Best Tactical Watches For The Money 
Adjustable (Stretchy) Wristband
These have links that bend with your wrists (you know, the ones that your arm hair gets snagged in). Looking at it, it may seem fairly impossible to remove links and reduce the size of your watch wristband, but it's actually the most simplistic one yet. You only need a mechanical screwdriver as a tool, even though you won't be using any screws. Let's get into it.
Each individual link, which are notable when you stretch the band apart, can be removed relatively easily. If you pay close attention, each link has a little flap that can be popped out of place (intentionally). By popping up the flap on one end, you get a look at the staples inside that make it stretchy.
Now, flip it over and do the same to the other end of the link(s) you want to remove. You can now use your screwdriver or other small tool to disengage the staples inside. This will make the stretchiness of your watch useless until you remove the links, and fix it.
Take the staples out now that they're not holding the exterior of each link together, you can remove that piece as well. You've now got fewer links on your band, but the tricky part is engaging the staples again.
Put the connectors together and use your tool of choice to clip the links back together. This is the only tedious part of this process, and may take a minute or two to complete.
You May Also Like: Best Dive Watches For Deep Sea Adventure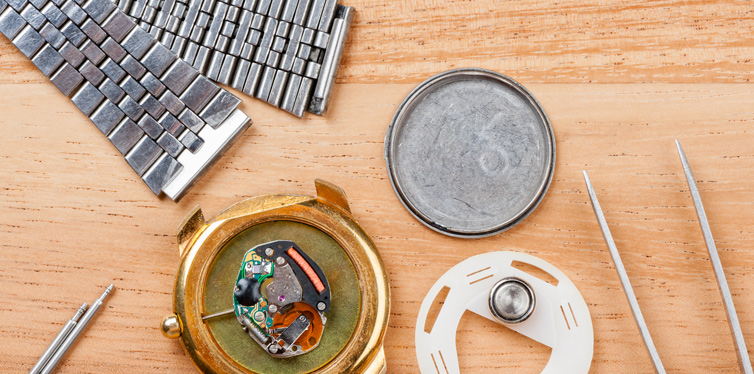 Conclusion
You now know how to remove links from three separate types of watch bands, each of which are found through various models we discuss here on Gear Hungry. Do you have an older watch with a different system that you need an explanation for? Let us know in the comments below.