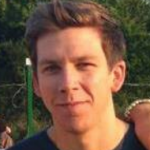 Marathon Training
For many athletes and runners, completing a marathon is a personal challenge. They want to test their limits or prove their capability by running a marathon. In fact, the reasons to run a marathon can be endless and can range from charity to health.
While your reasons can be varied, there is no second thought on the effort it requires. Running a marathon is anything but easy, and you have to train your body and mind towards this goal. You need a combination of strength, endurance and flexibility to complete a marathon without getting an injury in any form.
To help you achieve your goals, we have compiled a set of do's and don'ts on how to prepare for a marathon. So, let's get started.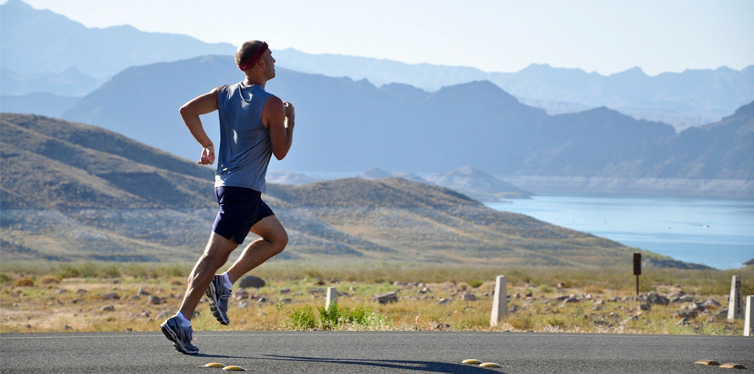 Some Things To Keep In Mind
Before you decide to run a marathon, there are some things you need to keep in mind.
Understand Your Limits
Preparing and running a marathon puts a significant strain on your body. It is not easy to run 26.2 miles at one go, and the efforts needed to get there are quite big. So, it is a good idea you understand your body and health conditions before you embark on this process. You may even want to consult your healthcare provider before you start this journey.
Though some argue that when you think too much about your abilities, it can impede your training process, still it is a good idea to do a reality check before you start working towards a marathon run.
Start Early
Conventional training techniques suggest that a person should start training for a marathon at least for one year. You should build a steady and consistent mileage before you can run a marathon.
A common cause of injury is increasing the mileage too soon and even too fast. Start by running consistently for 20 to 30 minutes a week and slowly increase your time and mileage.
Consider running smaller races, typically 2K, 5K and 10K as a stepping stone before your marathon. You can even think about running a half marathon first before attempting a full-fledged marathon.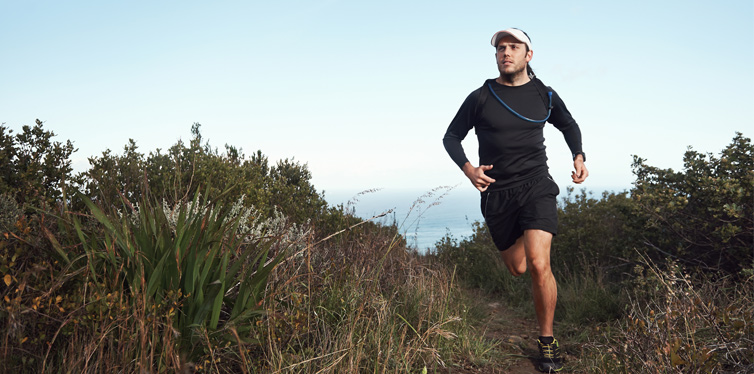 Choosing The Right Marathon
There are many marathons that happen all through the year, so pick the one that is most comfortable for you. What is comfortable depends completely on your personal preferences. Some people may prefer to run along backcountry roads that offer spectacular sights while others would prefer to run on urban roads with tens of thousands of people cheering for you. Again, some may prefer to run in a familiar city while others may want to explore a new place. So, it all depends on you.
So, choose a marathon that you think you'll enjoy and the one that'll motivate you to complete the entire distance. Once you decide, sign up at the earliest as this is sure to create a sense of commitment in your mind.
Make A Note
One of the first things you should do is start a journal that will keep track of your progress. Write down your diet, exercise plan, and even motivational tips to keep you going.
This log can also be a big motivation on the days when you're down. When you look back at what you have done over the course of days or weeks, it can motivate you to go further towards your goal.
Also, when you write down what you ate and the exercise you did, it gives a personal accountability. You will tend to follow the plan you have put in place, so achieving your goals is more feasible.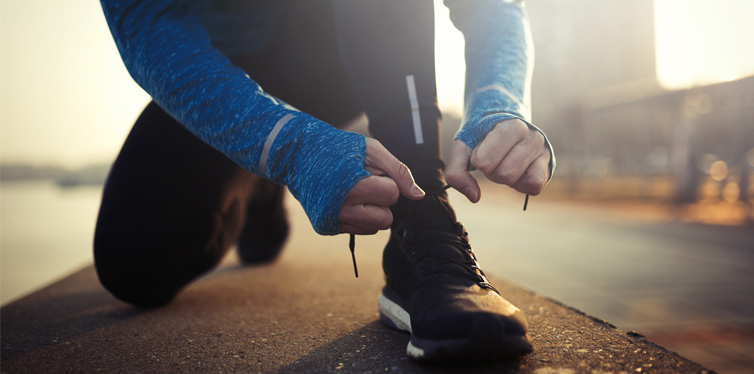 Training
The most important and core aspect of running a marathon is training.
This training can be divided into five parts – basic mileage, long run, speed, strength training, rest and recovery.
Base Mileage
You need to have a minimum of 12 to 20 weeks of training if you're a moderate to advanced runner. Novices need even longer time.
Start small and build your mileage to about 50 miles every week for four months before the day of the marathon. This means, if you're running on January 1st, you should begin clocking 50 miles a week consistently from September 1st.
It is not all that difficult really. You can complete your weekly target by running anywhere from three to five days a week. All these runs should be done at a relaxed pace. No sprinting or fast running is required during this training. The rule of thumb is you should be able to have a conversation while running, that's the speed at which you should run.
If you're starting small, make sure never to increase your mileage by more than 10% every week. For example, if you have been running 10 miles in week 1, make sure you don't run more than 11 miles in week 2. Build slowly and consistently, so your body gets used to the physical strain.
Tapering off is equally important in mileage training. A week or two before the marathon, make sure you significantly reduce the miles you run, so your body is fit and well-rested for the D day.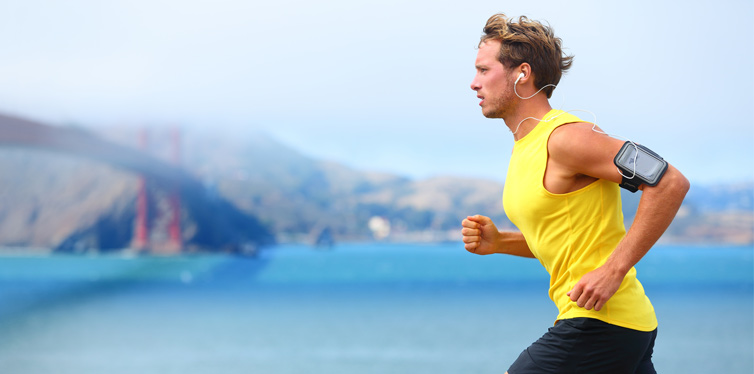 Long Run
This training is slightly different from the base mileage training mentioned above. In this type of training, you should do a much longer run and clock more miles. Ideally, do this form of running once every seven to ten days, and every time, increase your mileage by one or two miles at the most.
For example, if you're running 10 miles on September 1st, run 11 miles on September 10th, 12 miles on September 20th and so on. Increasing anything more than one or two miles can lead to injury, as your body is under a lot of strain.
In fact, some experts suggest that you should scale back once every three runs, to ensure that your body is not overtaxed. This means, the fourth week, September 30th as per our above example, run 10 miles again. The following week, you can do 13 miles.
Do these runs at a substantially lower pace than your base mileage runs. The main aim of this type of running is to help your body to adjust to the distance and also, to teach your body to burn fat for fuel.
A note here. Most marathon runners never run more than 20 miles during these long run sessions. On the race day, your body can manage the remaining six miles as it will be in the best shape.
Speed
Speed training is not for everyone, and this is why it is an optional element in your training. It makes your heart to pump blood faster and works on the overall aerobic part of your body. You can do speed training using interval running, where you alternate between fast and slow running. Typically, fast running should be for a few minutes while the slow running helps you recover.
Speed workouts can cause injury quickly and can even drain the body. So, be careful while doing this type of training. Also, it is important to run a few easy miles as a warm-up and cool down while doing a speed workout.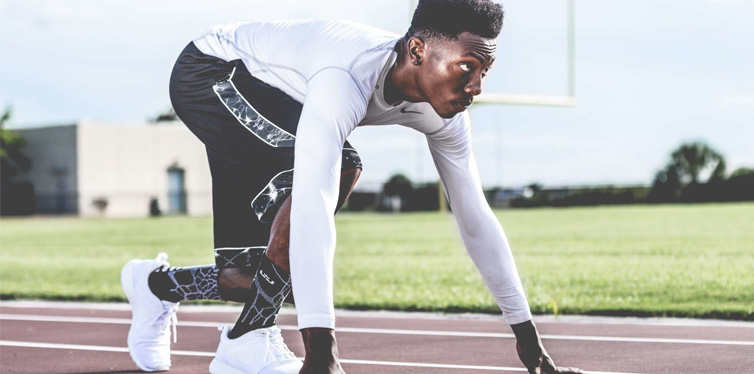 Strength Training
Make sure to include strength training at least once a week. This will not only give your muscles a break from running but will also strengthen them so they are in a better position to handle the load. You don't have to do intense strength training exercises but stick to the basics that will give you anaerobic workout.
For example, wear a weightlifting belt and maybe even do a few squats, lunges, pushups, shoulder press or biceps. Ensure that you don't do more than a few reps each time.
Rest And Recovery
An often overlooked aspect of training is rest and recovery. You cannot run for four straight months before a marathon and perform well on the race day.
If you don't give your body enough rest it will never recover and eventually this will lead to serious problems such as injuries. The best way to protect your body from injury is to give yourself enough rest, so that it recovers for the next training session.
If you want to do something on your break days, consider doing some cross-training. Put on your hiking shoes with the right socks and go on a hiking trip with your family. You can even do cycling or yoga to activate the non-running muscles in your body.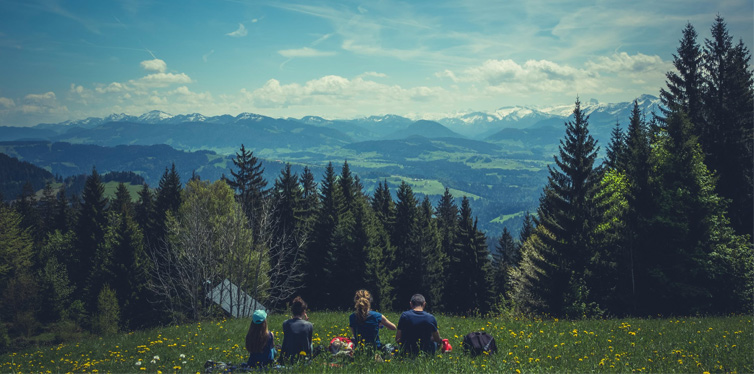 Food and Hydration
If training is one side of the coin, food and hydration is the other.
Make sure you include lots of carbohydrates and protein in your diet to fuel your running sessions. Ideally, have a banana or two as a pre-workout snack, and if you plan to run long distances, carry some quick-sugar releasing foods like a banana, protein bars or even a protein shaker with your favorite protein drink in it.
Have a balanced diet to ensure that you have enough energy. Avoid filling your plates with junk food as they contain no substantial nutrients. They simply add empty calories which will not help your body at this time.
Along with a balanced diet, make sure you drink lots of fluids too. Though water is good, opt for sports drinks as well because they contain sodium and potassium. When your body sweats, it not only sends out liquids from your body, but also essential minerals like sodium and potassium. This is why you tend to feel weak and even have muscle cramps if you don't drink enough fluids. Sports drinks contain these essential nutrients to replenish your body, so it can prepare well for the next session.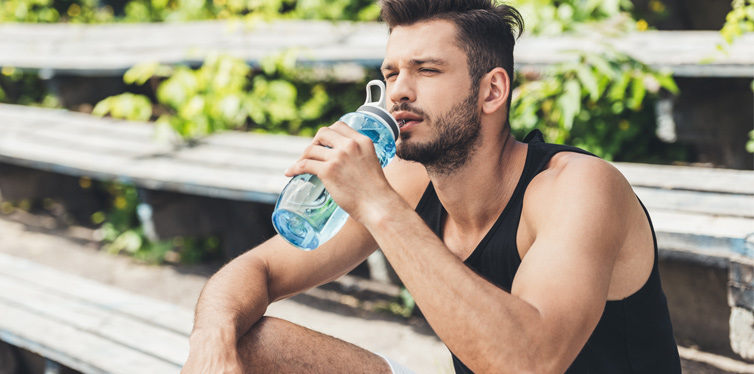 Tips For The Race Day
After months of hard work and training, you're finally ready for the big day. Here are some tips and considerations to keep in mind for that all-important day.
Carry your own water, though there will be fuelling stations on the way. This will give you that extra flexibility to drink water as and when you want instead of waiting for the next station.
Drink a big glass of water on the night before the race day and in the morning of your race day. This will help to keep you hydrated.
Eat a simple and high-carbohydrate breakfast. Make sure you eat a few hours before the race so you don't feel full or heavy.
Get to the starting line early to avoid waiting in the queue. You want to conserve your energy as much as possible, so never waste it by standing on a line for 30 minutes.
Dress in layers. Most marathons start early in the morning, at which time it may be a little cold. Also, this depends on the city and the time of the year. This is why never overdress. Wear a simple coat over your running trunks, so you can remove it when it gets too hot. If you feel really cold in the morning, do a small warm-up or consider wearing a big trash bag, so you can discard it when it gets warm.
If you need music while running, make sure your playlist is ready with your favorite songs and your player has full charge. Check if your headphones are working and adjust it to feel comfortable. Lastly, check if the marathon allows you to carry your own music player because many marathons do not permit them. The reason is you need to be aware of your surroundings and with headphones, that's difficult. This is especially true if you're going to be running on urban roads. So, check with the organizers and decide if you need to take them.
In short, running a marathon can be the biggest physical challenge of your life. Make sure you have gone through the right training, your body is well-fed and hydrated and everything feels great before you take on this challenge. The above suggestions can go a long way in helping you prepare for the perfect marathon experience and a great finish.
Good luck with your training!
Source: