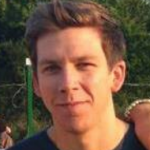 Pack Like a Pro
Let's face it, whilst we all might love a long vacation or even a mini break away, which of us can honestly say that we love packing a suitcase or that we ever really get it right the first time around? You reach your destination only to find out that you left your essential toiletries on the side in the bathroom, your shirts are a crumpled up mess and the thought of ironing on your holiday doesn't exactly fill you with joy and the after shave that you threw in as a last minute after thought has come loose in your case and split all over your favorite jeans leaving the entire contents smelling of Perfume De Disaster Packing!
Maybe You Didn't Even Pack Your Own Case!
Hands up who doesn't actually even pack their one case? Go on now, be brave. You won't be the only one who leaves it to the other half! So you've only got yourself to blame when you open up your case on a business trip and find instead of your sneakers and chinos that you were going to wear off duty, she's assumed it's all work and no play and all you have are formal trousers and dress shirts. You forget to mention you had a day off either side of your conference and would be sight-seeing and heading down to the beach for some much needed R&R.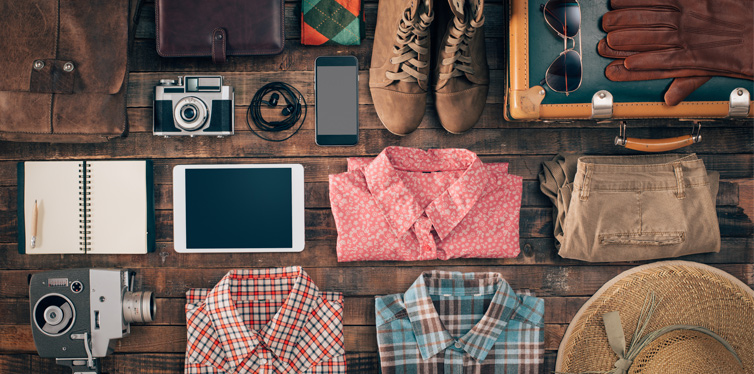 So Just How Should You Be Packing A Suitcase?
Google it and you'll get several different options returned from rolling your clothes, to folding them with an origami like precision, to just bundling the whole darn lot in hap hazard, sitting on your case and hoping for the best! Woe betide you are that poor humiliated soul who's case comes apart at the seams after some heavy baggage handling and you get greeted by the sight of your underpants spilling out on the carousel in the luggage (check out Victorinox) hall! Bet you wish you'd popped them into their own separate bag now right?
It's All About The Pre-Preparation
You know that already right? Before you even commit it putting a single item into your case you first of all need to be clear on where you are going, why you are going and for how long you are going. There's absolutely no point packing those sports trainers if you are on a boy's weekend away and know there's little chance of you ever waking up in a fit state to tackle the gym! Plus, they take up way too much valuable space. So get clear on the nature of your trip – business, beach, city break and plan out what you are likely to wear each day. That's right! Get yourself prepared. Create your own itinerary so to speak, then go through your wardrobe and your drawers and make sure you have all the bases covered and laid out on your bed.
Ask Yourself Next What Suitcase You Plan On Taking
We all know it's an inevitable truth, no matter the size, you will just fill it any way till it's literally bursting at the seams. Don't know why we do it, perhaps because we're wired to be efficient but as the saying goes, have space, will fill it! So if you are only going away for 3 days, not 14, then do yourself a favor and grab your carry-on bag.
Now ask yourself, do you really need 3 pairs of formal shoes for 2 nights away? It's time to do the clothing countdown!
Be brutal now! Take a good hard look at what you have displayed in front of you and CULL it! You're never going to wear 15 white t-shirts on a 7-day break so put some of them back.
Use The 5,4,3,2,1 Rule
The professional packing pro's use the 5,4,3,2,1 mantra. If you're on a weeklong trip, count on needing five sets of socks and underwear, four tops, three bottoms, two pairs of shoes and maybe the one hat or sunglasses depending upon where you're going. OK, if you are really Mr Pristine, you have permission to pack more underwear! You can never have too much underwear.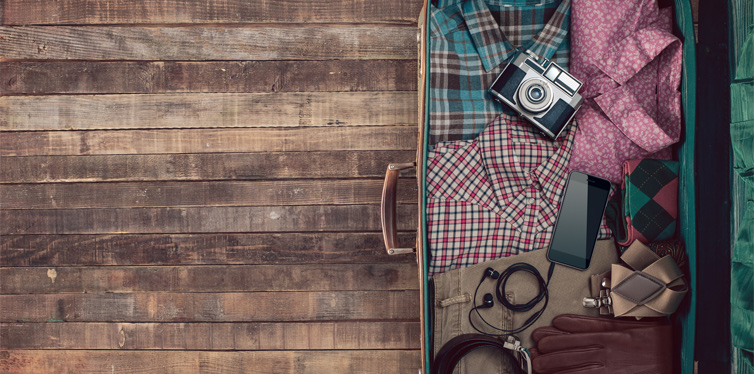 Lay It All Out And Prepare To Get Ruthless
If it's a case of packing something just in case you might, you know, probably not, but what if you did, actually need it, then ditch it! You won't, guaranteed. It will probably just remain in your case the whole holiday, never even making the leap from your suitcase to the hotel wardrobe where it would remain unworn anyway.
Right. You've honed down your selection, you've streamlined your holiday wardrobe and you're happy that you have everything you need. So what's next?
Packing Your Case Efficiently and Effectively; That's What's Next
We've some top tips on how to pack, Tetris style, to ensure the most efficient and economic use of the internal space you have. They sound like common sense now that we're telling you about then, but you've probably been packing wrong for years. There are a couple of techniques you can adopt that have their own merits.
How to Fold Your Clothes For Travel
Rolling: this is useful as it helps to maximize space and minimize wrinkles
Packing compartments: assign clothing types into their own separate smaller bags to keep things organized
Bundling: this is where you effectively wrap clothing in layers around a central item. A bit like a pass the parcel
Shoes: these are best laid on the bottom of your suitcase, heel to toe, stuffed with those 5 pairs of socks you're taking on the trip and preferably in their dust bags
Toiletries: you know already that any liquids that are being carried on board need to go in a separate clear plastic bag so make sure you leave this out on top. Otherwise, all your toiletries need to go into their own separate securely zipped bag. You may never even unpack this bag. It just be in your bathroom always holiday ready, complete with toothbrush, toothpaste, razor and hair gel just ready for you to pick it up and go!
Some other considerations that will have you packing like a consummate professional
Again, sounds obvious but check you garment tags. How travel friendly are the items you plan on taking? You really want to be packing items that are wrinkle resistant. We touched on it before but clothes compressed into a case take quite a battering and you don't want to be steaming your clothes every day before you head out just so that you look passable.
Go Digital
You might love the heavy feel of a good novel when you're sat on the couch at home and there's nothing more satisfying than a good old page turner but books are bulky and take up lots of valuable space so make sure you have a mobile device packed that has all the apps you might need, like travel guides, maps and maybe a basic language app so that you can leave the paperwork at home.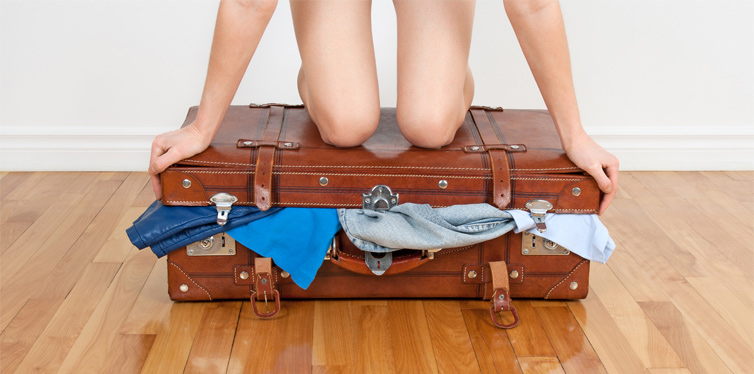 Make Sure You Are Fully Protected
Again, obvious right but you will be surprised how many people find out the hard way that travelling without insurance is never recommended. It is sadly a common and acceptable fact of long distance travelling, especially where connecting flights might be involved, that you end up at your destination a day or two before your suitcase decides to rock up which has been on its very own mini adventure with you! So make sure that you are insured and get smart with your hand luggage too. It's a good idea to place a few essential and definitely your more valuable items with you. That way, woe betide that anything does go wrong and you end up in the Bahamas whilst your case is hanging out in Barcelona, at least you'll have some of the essentials to hand.
As A Final Note On Professional Style Packing
Create a comprehensive check list for yourself before you get started. You already know that packing for a family holiday with kids is nothing short of a military style operation so do yourself a favor and create a list of exactly what you need. Don't leave the house until you have run through the list and made sure that everything is all present and fully accounted for. The last thing you want to do when you arrive at your destination is immediately head out to find the local supermarket because you've forgotten to pack everyone's tooth brushes.
Congratulations you are all packed and ready to go, exactly like a vacationing PRO!
Now all you have to do is kick back, relax and enjoy your holidays. Not before you've unpacked though right? Get that out of the day as soon as you arrive then really the holiday fun can start and you just know that you have brought with you everything that you might possibly need. Apart from those extra two pairs of Bermuda shorts. You decided in the end that for a city break exploring Helsinki they really were surplus to requirements!