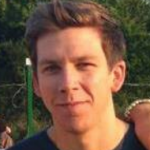 Tips To Up Running Distance
In 490 BC, a Greek soldier called Philippides run over the course of 26.219 miles from a place called Marathon to Athens to tell the Greeks about the great victory their army won against Persia. In his honor, millions of people run marathon races every year. In fact, every major city on the planet has its own annual marathon even.
So, if you're planning to take a part in one, you should know that it can be pretty exhausting. As a matter a fact, even if you're jogging occasionally, you would still have huge problems even to complete the half marathon, nonetheless the real deal.
But, with a good preparation, you can get in the marathon-running form easily. The key is, obviously, in exercising long-distance running. However, there are some tricks that can help you increase your running distance without too much trouble. We're now going to discuss some of those hacks, starting with the one related to the gym!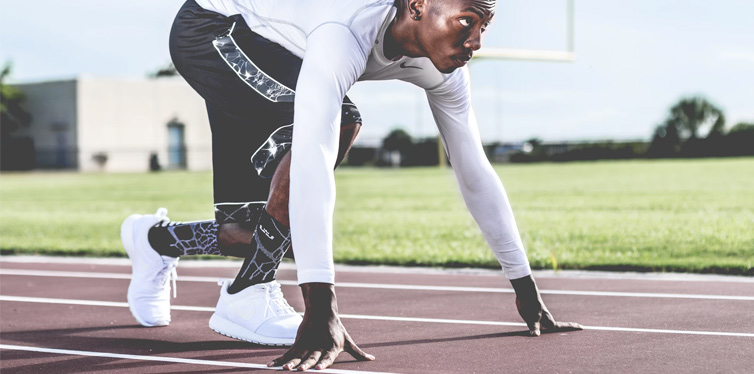 Running Isn't Everything, Go To Gym as Well!
When you run over a distance of ten or twenty miles in one go, your whole body suffers. Surely, your leg muscles do most of the work, but they're used to it, especially if you've been jogging regularly for months before the big race.
If you haven't been going to the gym, your back muscles, abs, and shoulders will hurt a lot. You need to get them ready for such a big event as a long-distance run. The same goes for your joints and ligaments, which need to be super-strong in order not to tear or get struck by some other injury.
All of these problems can be prevented by doing strength exercises in the gym at least once every week. Furthermore, this kind of workout is bound to build more muscle exactly where you need it, thus helping you to increase your running distance significantly.
So, at this point, you're probably wondering what kind of exercises you're supposed to do in the gym. Well, your most important exercise is the squat. Not only will this exercise make your glutes much stronger, it will also make your core muscles work hard. If you go with weighted squats, you will also engage your shoulders, neck, and chest.
Apart from squats, you should also consider doing deadlifts, as they can do wonders for your core. It's a similar case when it comes to doing dumbbell rows. And there are also some specific exercises that will strengthen your ankles, thus possibly preventing injuries that can come with long-distance running. We're talking about lunges in which your ligaments need to work hard in order to ensure you stay balanced. Of course, you mustn't forget doing some calf raises as well.
The Treadmill is Your Biggest Ally
As long as you live on the planet Earth, you can't expect the weather to work in your favor every time you go outside for a jogging session. If it's raining or snowing, or if the weather is scorching hot, you won't be able to go for a run outside. So, what are you going to do? Should you skip your running practice? Or should you run on a treadmill?!
With a treadmill in your home, you will be able to go for a jog whenever you feel like it. Unfortunately, good treadmills aren't cheap, but you probably can find lots of treadmills in your local gym. Apart from enabling you to run whenever you want, treadmills have many other advantages.
For example, if you're running on a treadmill, there isn't a single rock you can trip over and get injured. Furthermore, treadmills allow you to do other stuff while running. You can watch television, listen to your favorite pods, or even do some work on your laptop (or play games) if you can place it in front of you.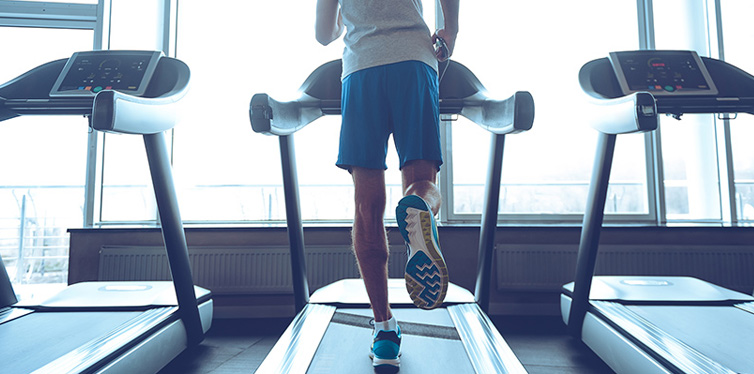 Run Smart
Instead of running as much as you can each time, you better run wisely and try to use certain tactics for improving your running distance. Otherwise, all you're going to achieve is extreme fatigue. Your body needs rest, which is why it's super-important not to get yourself over-trained.
Rather than running every day, limit your running sessions to 2-3 times a week. This way, you will be able to give your body the much-needed rest. Furthermore, this way, you will be able to get your energy supply back in order, so that the next time you go out for a run, you will be able to run further distances.
Speaking of which, we do not advise you to increase your running distance every time you run. It's better to stick to one distance for at least two weeks, before increasing it slightly. We believe that the increase should be not more than 5-10 percent. That said, make sure to do the math properly and calculate how many weeks you need to train before the big race.
Another smart advice is to add stretching to your routine. Tense muscles can cause you a lot of pain which you won't be able to get rid of for a long time. In turn, it can affect your long-distance running performance. Although fitness experts argue whether it's better to do stretching exercises before or after running, our advice is to perform them after a running session. This way, your muscles will already be warmed up, so the risk of pulling a muscle while stretching is minimal.
Food Glorious Food
Now that we've covered exercising, it's time to discuss nutrition! Believe it or not, but a proper nutrition is equally important as proper training. When you're running over long distances, you're burning a lot of calories. And if you're not getting enough calories from meals, your body will start using its fat as an energy source. This is a great thing if you're trying to lose weight, but unfortunately, body fat won't be the only thing used for energy.
Your body will also burn away your muscle mass and you'll get in the state called catabolism. To prevent that from happening, you need to provide your body with all it needs to endure such a stress as running over a 10-20 miles course.
The first thing you need to think about is energy and the best source of energy is carbs. But, not all kinds of carbs are good for you. Stay away from simple carbs like sugar, as they will make your energy levels spike then drop, making you feel tired. Instead, go with complex carbs, which will provide you with an energy supply throughout the running session.
Some of the best carbs you can eat before a run include the following:
Rice
Oatmeal
Chia seeds
Quinoa
Different kinds of nuts
Legumes like chickpea and lentils
Whole-grain pasta
It's also important to eat some protein in your pre-running meal. This way, you will feed your muscles with amino-acids as soon as they get in need for them. However, our advice is not to stuff yourself with protein-rich foods like red meat, for example. This is because such foods aren't that easy to digest, so they may cause you some problems in the middle of the run.
It's a whole different story when it comes to the post-workout meal. It needs to be packed with protein, so feel free to eat red meat, chicken, fish, eggs, and other foods rich in protein. You also need to ensure your tired muscles will get all the vitamins and minerals they need, so make sure to include some fruits and veggies in the meal as well.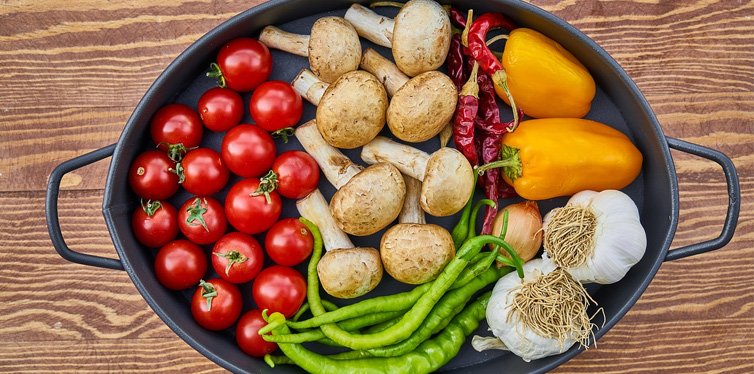 Sport Supplements
The easiest way to ensure that your body gets all the nutrients it needs is by adding certain supplements to your nutrition. We're talking about multivitamins and mineral packs, but also about supplements that contain amino acids, like glutamine for example.
There are also some running supplements that contain caffeine and similar stimulants that can give you the kick you need in the crucial moment. You should also consider getting yourself some hydration packs, which you could consume while running. These supplements will keep you hydrated without making your belly bloated.
Get Yourself the Right Running Gear  
You should definitely consider investing some money in good running gear. Once you buy good running shoes and running socks, an awesome sports watch, sweat-resistant shirt or running jacket, and other parts of the running equipment, you surely won't want to make it go to waste. Instead, you will want your investment to pay out, which is why you will probably give your utmost when running.
Apart from the psychological aspect, good running gear can also make running much more comfortable for you. Good shoes will keep your ankles healthy and prevent blisters from appearing. Moreover, with a quality running gear, you're bound to look awesome. So, you'll take every opportunity to go outside and do a running session.
The final advice we can give you is never to give up! It takes three-four weeks to create a habit, so make sure you stick to your running schedule for at least one month. After that period, running will become a part of your life and you'll never think about quitting again!