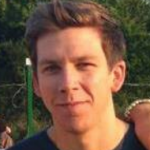 How To Distress Jeans
A pair of jeans is always a great investment – even when you've had them for years and they start to look worn and torn, they remain trendy. In fact, many prefer the distressed look and like to try their hand at giving a pristine pair a DIY makeover. The thing is, if you don't really know what you are doing, you could just end up with an awkwardly sliced pair of pants. But that's where we step in.
With the right tools, some insight into the best techniques, and a touch of patience, you too can walk the streets in fashionable American made jeans – without having to fork out a small fortune for a designer brand.
Below, we have included 5 different techniques that you can try out. You can choose to use one, two, or all of the tips at once to "destroy" your jeans and reach the level of "worn and torn" that you prefer.
What Will You Need?
Depending on the type of distressing you have in mind, you might not need all of these tools but if you feel like trying out all of the techniques, then head to the store and stock up on the following:
A razorblade
Bleach
A paintbrush
Scissors
Tweezers
Bobby pins
Sandpaper
If you are really feeling funky, you could add some iron-on badges to the mix, you could go the "bedazzle" route, or you can secure safety pins to your cuts for a hardcore look. You can get as creative as you like!
Distressing Techniques
1. Fade The Fabric
If you want your jeans to look like they have been through the wash numerous times, then you can try this fading technique.
Start by mixing water and bleach (a mix of 50-50 works best). Next, use a paintbrush to paint your solution onto the fabric to create natural-looking streaks. Add extra bleach to the knee areas, where they tend to fade the most. Leave the bleach on for a few hours until the denim starts to fade to a level of your choosing. Pop then in the wash and leave them out to dry.
If you didn't get the results you had hoped for the first time, you can repeat this process.
2. Fray The Pockets And Edges
If you love the frayed look then you can very easily implement this technique. All you need is a sharp razor blade, even a disposable one will work well. Simply scrape the razorback and forth on the denim until you get the look you want. This method is particularly effective when going over the zipper area, waistband, and pockets.
Razors can also be used to create more natural-looking cuts in jeans, although for larger cuts, using scissors will be less time-consuming.
3. Make Small Holes
Small holes around the pockets will give your pants a natural "damaged" look. We suggest using the blunt end of Bobby Pins to pick and scrape at the fabric and create tiny holes. This might require some elbow grease but using a blunt edge does give the best effect.
4. Cut And Pluck
This is the most popular way to distress jeans and the finished look is definitely cool. First, use a sharp pair of scissors to snip horizontal strips. The strips can be as wide as you want the hole to be but we do suggest that they are not so long that they reach the side seams.
Using tweezers, you can now pluck the loose threads out of the strips (or you can leave them).
Tip: In denim, the white threads run across the leg (horizontally) and the blue threads run vertically. If you remove the blue threads, the white threads will remain behind to give a frayed-torn look.
Alternatively, you can remove the white threads for a more open-cut look.
Play around and see what suits your style best!
5. Create Soft Patches
If you want your jeans to look like they have been worn for years, an awesome trick is to rub spots down fine-grain sandpaper. While this won't create holes, it will make the fabric feel softer and this way, it will naturally distress over a shorter period of time.
Additional Tips
Try on your jeans and make your marks. Before you get scissor happy, a good idea is to put your jeans on and then mark the areas that you think need distressing. Some like the "torn knees" look while others prefer to keep to subtly frayed pockets – either way, marking your focal points will help to give you the perfect results you have in mind.
Make sure you are working with the right kind of denim. Not all jeans will withstand the distressing process. This is because denim comes in different types of weights and the thinner the fabric, the less likely you will achieve the design you had hoped for. As a rule of thumb, opt for denim jeans that are at least 1.5 pounds when taking on a distressing project. The weight should be written somewhere on the label.
Try to wash distressed jeans less often. Each time you wash your jeans, the holes you have made will widen and you will also lose a few threads. If you are happy with this, cool, but if you love your handy work and are happy with the original look you achieved, then consider washing your pair less regularly – or handwash them instead.
And Remember…
These same techniques can be applied to all types of denim clothes, not just jeans. From denim jackets, skirts, and shorts to that daring pair of dungarees you have in the closet, distressing this hard fabric is one way to create an entire new wardrobe for yourself.
Sources:
How to Make Distressed Jeans – WikiHow
5 Easy Tricks For Distressing Tf Out Of Your Jeans – Cosmopolitan