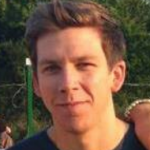 How To Clean And Maintain Your Washing Machine
A washing machine has to be one of the most used home appliances. Woe betide if it breaks down just after a 14-day family vacation when there are mountains of clothes that need cleaning! It's vitally important then to know exactly how to keep this favorite domestic appliance in proper working order. Ensuring it's operating for as long as possible to avoid potentially costly breakdowns. Much like running your car, regular maintenance and routine service checks are recommended to save you time and money further down the line. Keeping your machine clean is simple and easy and definitely worth it in the long run. Today we're going to be covering off our top ways to clean and maintain your washing machine at home.
There's no need to hang your head in shame! We're not here to judge you! We've all been there. Opened up the machine door to a waft of damp, dank and quite frankly foul smelling stagnant water! Or slid open the detergent drawer to find that it's clogged and caked with gunky old powder that's gone a bit moldy. While you no doubt pay plenty of attention to the state of your clothes, how many of you are guilty of not cleaning out your washing machine frequently enough? Just because it's regularly cycling water around the drum, doesn't mean that it's clean on the inside. Don't even get us started on the terrible smell that a blocked filter can produce. It's like something has crept inside the drum and curled up to die!
Washing machines are well used. Even if you're not a family of six with four sets of kids school uniforms, work shirts and a load of sweaty workout clothes to regularly clean, chances are that you still use this one particular household appliance several times a week on average. Washing machines, contrary to their name, don't routinely clean themselves! If you want to prolong the working life of your machine, then here are our top way to clean and maintain your washing machine at home.
Check If Your Machine Might Come With A Cleaning Mode
Newer and more modern machines today are fitted with a dedicated cleaning mode program. Check your machine to see if yours has one and if so, follow the instructions in the owners manual to ensure you get the best out of this setting.
You can also buy specialist cleaning solutions and tablets to go into your machine at specified intervals to prolong the performance and extend the life of your machine. Same as with your dishwasher, another family favorite household appliance, routinely running a cycle without a load purely to clean out your drum is an excellent idea. Talking of which, let's move on to our next top tip.
Regularly Run An Empty Hot Water Cycle
These days, especially because modern detergents are designed to be so efficient and effective at removing stubborn stains and dirt even at low temperatures, chances are your machine never gets put on a hot cycle. That's great for your electricity bill and the longevity of your fabrics, but it does mean that dirt and debris can build up inside your machine which would otherwise have been washed away on a hotter cycle.
Simply by running an empty hot cycle once a month without any detergent or powder, your machine will get a thorough clean. If you do have a particularly stinky machine that really could do with a good old blast, then many people swear by the powers of white vinegar! Simply add a cup and prepare to be blown away at just how effective it is at cutting through grime.
Routinely Remove And Clean Your Detergent Tray
This is hands down always the dirtiest part of your washing machine, so make sure you give it a thorough and regular clean. Trays can be fiddly to remove, so it's always best to switch off the power first before you attempt to pull out the tray. It's just a precautionary measure. Not all trays will be intuitively removed! You may find yours presents a little battle of wills. Perhaps it features a tongue or groove which need to be depressed to release? Save yourself the frustration and do yourself a favor by reading your owners manual or failing that, if you've long since thrown your instructions out, give good old Google a search. Once your tray is out, give it a good old scrub and clean in the sink with plenty of warm soapy water to remove any baked on detergent and if necessary, grab an old toothbrush to get into any nooks and crannies.
Check Your Door Seal Is Intact
If you have a front loading machine which most popular models are, then you might be shocked at how much fluff and slime are being harbored inside the seal of your door. The amount of detritus and gunk can be staggering, and it's little wonder that over time, it can lead to the build-up of mold and mildew.
Cleaning the inside of your seal is an easy if unpleasant task! Simply remove anything that should be there, you know, like that missing sock and all the loose change that gets left in jeans pockets! Next, wipe the seal thoroughly with a damp cloth and for any really stubborn stains, grab some kitchen cleaner. While you're at it, just run your finger and eyes over the seal to check for any nicks and tears. It's easier to replace a damaged seal now rather than later when it could end up causing a messy leak.
Always Clean Your Washing Machine Filter
The filter on the drain pump can quickly get clogged and fill up with gunk if you're not routinely cleaning it. Your filter will probably be hidden behind a flap on the front of your machine and should be easy to pull out. Again, just refer to your owners manual if you're having trouble locating your filter. Chances are, it will have accumulated fluff and gunge. That's to be expected and shows that your filter is doing its job! This one little task is so often overlooked, but by remembering to clean your filter, you will definitely ensure the longevity of your washing machine.
It's A Good Idea To Leave Your Door And Dispenser Tray Ajar
Once your machine is nice and clean again, leave the door and tray ajar so that fresh air can circulate. This will go a long way toward ensuring that unwanted smells don't build up in the future.
Finally, Consider Using Less Detergent
You already know that you are using too much detergent, right? Despite the fact that you only need to add one capsule, you always go ahead and double up just because you think it will leave your clothes looking smelling cleaner and fresher! Using less detergent though turns out, in the end, to be better for your machine, your pocket as well as the environment.