GearHungry may earn a small commission from affiliate links in this article.
Learn more
Tips For Choosing Coolers
What would a day at the beach, a weekend at your favorite campsite or even a tailgate party be without a cooler for camping? A lot less fun is the simple answer. Coolers have become such an important part of the cultural landscape that we can't imagine the summer without them. In this article we're going to take a good long look at the cooler, the different types, the different features and then provide a list of things to consider in order find the best cooler to activate your next outdoor adventure.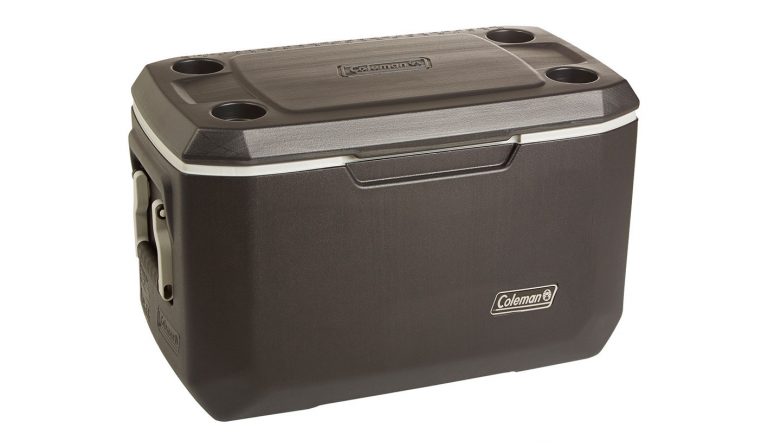 The Different Types of Recreational Coolers
A lot of folks are under the impression that there's only one kind of outdoor, recreational cooler: the kind that holds ice and keeps the brewskis cold. As compelling as that argument/definition is we have to digress and point out that there are actually five types of cooler: the styrofoam cooler, the traditional cooler, the soft-sided cooler, the heavy duty cooler and the electric cooler.
Styrofoam Coolers – Styrofoam coolers used to be quite popular back when "Happy Days" was the #1 show on TV and gas was 60 cents a gallon. These days you hardly see them at all. Their only advantage is that they're dirt cheap but that's not enough to include them in the discussion past the end of this paragraph. Sorry, styro-buddy. You had your day.
Traditional Coolers – What we're calling the "traditional" cooler is likely the one you grew up with. These coolers are still immensely popular. They're plastic and come in various sizes and shapes from the tiny Igloo lunchbox cooler to rectangular coolers with a volume of 120 quarts and more. Many of these large coolers have wheels on one end to make transporting them easier. This type of cooler is usually a bit wanting in the insulation department meaning that after a couple of hours your tuna sandwiches will likely be floating in water.
Soft-Sided Coolers – This type of cooler is designed for those who don't want to tote around a heavy plastic cooler. You can get this type of cooler with better than average insulation but the basic models aren't for storing anything terribly important for more than a short time. Soft-sided coolers often resemble gym bags and are often touted as "day coolers". As mentioned you can pay more and get a soft-sided cooler with good insulation but if you really want to keep lots of food and beverages icy cold all day you'll want a… Similar to them are backpack coolers as well.
Heavy-Duty Cooler – Heavy-duty coolers are part of a larger movement that's been afoot for the past couple of decades to re-appraise common items and turn them into functional dynamos (think tactical flashlights etc). The heavy-duty cooler typically has state-of-the-art insulation, lids that snap or lockdown and seals that are virtually airtight. The result is a cooler which, if left largely untouched, can keep ice in its frozen state for a week or more. Heavy-duty coolers are often metal and both weigh more and cost more than their counterparts.
Electric Coolers – Electric coolers are basically small refrigerators. And since we're not reviewing refrigerators we're going to leave the electric cooler here to keep the styrofoam cooler company.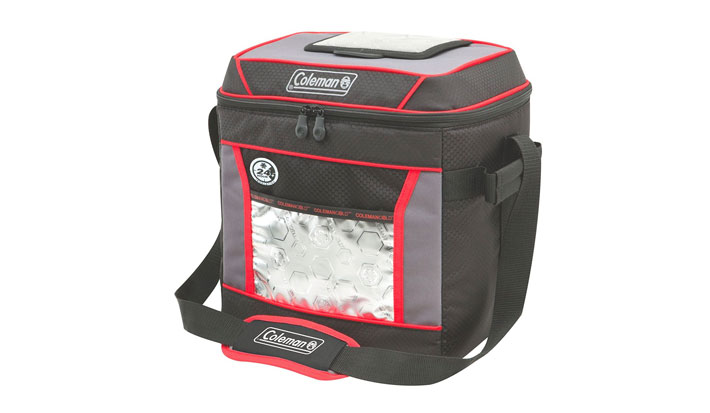 Things to Consider Before Buying a Recreational Cooler
With the variety and quality of today's coolers, there are actually quite a few things to consider before buying a recreational cooler. Here are the most important ones.
Size – If you plan to use your cooler for tailgate parties or weekends at the campground with family and friends you're going to want something big, which means either a traditional cooler or a heavy-duty cooler. However, if it's just you, or you and a significant other, a lunchbox cooler or soft-sided cooler should be more than enough.
Insulation – Once you've established how much space you'll need you can think about insulation. If you plan on taking a large cooler to the beach you'll want to consider a heavy-duty cooler with robust insulation. Large coolers with only average insulation (like most traditional coolers) specialize in creating those floating tuna sandwiches. The insulation in a lunchbox cooler will only get you so far too. So if you want a small cooler with plenty of insulation you might be better off paying a bit more for a top-of-the-line soft-sided cooler.
Durability – The strength of your cooler comes into play the larger it is and the more you use it. If you only dust it off twice a year for trips to the state park a traditional cooler should be fine. If, however, you're an outdoor aficionado you're going to want something that's built to last. And the larger the cooler the more true this is because a big cooler is going to get banged around, slammed down, twisted while being moved (especially when it's full) and likely be subjected to
relentless sun, wind, rain and maybe even a hungry bear or two.
Additional Features – When it comes to the traditional cooler there isn't much by way of additional features except wheels and handle locations. The opposite is true for soft-sided coolers which offer a variety of insulation options, different shapes with different types of lids and your choice of both insulated and non-insulated interior and exterior pockets. Heavy-duty coolers also offer an array of features from material choices (plastic, fiberglass, metal) to types of closures,
virtually airtight seals, different drains, non-slip lids and more.
Price – Prices on recreational coolers typically run anywhere from $20 for a small traditional cooler to well over $1,000 for top of the line heavy duty coolers. If you need a large cooler, in particular, you should think about the fact that ice isn't free, nor are meat and other perishables. If you're constantly needing to make ice runs and tossing large amounts of food because it went bad or got
water-logged the traditional cooler isn't really such a bargain.
Keep the above things in mind when searching for the right cooler and you're sure to end up with one that will provide you years of dependable service.