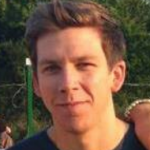 Choosing Tent For Camping
Ah camping! The call of the wild. Time to spend some time in the company of mother nature and re-charge those batteries, getting away from the hustle and bustle of your fast paced life.
Maybe you are flying solo and heading on a survival style adventure? Testing your skills of endurance and reconnecting with your inner caveman! Or perhaps you have a fun family mini break planned, teaching the kids how to build their first campfire, singing songs together at night like you're in an episode of Little House on the Prairie whilst you sit around drinking beers, eating burnt sausages and fighting off the mosquitos! Sounding all too familiar?
Perhaps it's festival season and you and a bunch of mates have finally promised yourselves to try roughing it this year! No hiring of that luxury RV with your own running hot water and clean toilet. You are going for the full-on festival experience and a solid and dependable tent is most definitely required because you do plan on having at least a few hours' sleep whilst those bands you don't like are playing on stage. There's always a handful that make the line-up and no-one can fathom out why! Well now you know, it's so that you can test out your new tent and get some much needed shut-eye!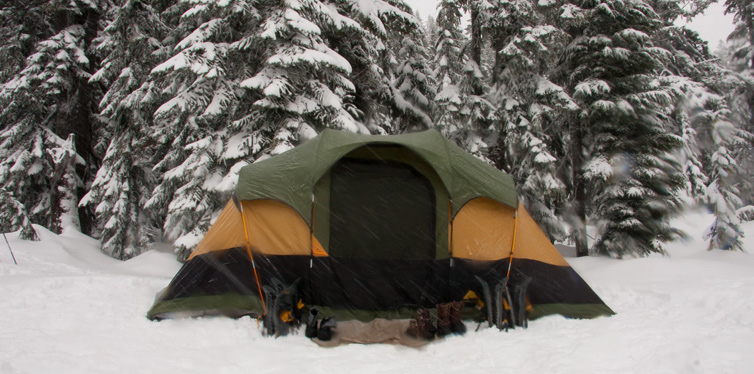 Selecting A Tent For The Right Occasion And Location
So you see, camping isn't a one size fits all generic activity. You may be in the wilderness, a national park, a field somewhere with 100,000 other folks or in a designated campsite with tones of fabulous recreational facilities on tap. Wherever the location, you're still going to need a fit for purpose tent.
Luckily tents do come in all shapes and sizes, to suit the whole spectrum of budgets and activities so all you need to do is decide who, what, where and when and there will be a tent to complete the how. The one thing though that should underpin your final decision is ensuring you buy quality. No matter where you are, no-one wants to wake up with a side of the tent blown away, you and your sleeping bag exposed to the elements and the local wildlife.
So decide on a couple of important things first like the type, size, shape and features you need your tent to have, then make sure you properly research the material type to ensure that it's quality and will stand up to the rigors of the outdoors. Pitching up in the desert for Burning Man is not the same as heading on a forest adventure! Yes, you're quite likely to get lost on both occasions, but for very different reasons.
So What Type of Tent To Purchase
The three season option
If you are at all in doubt, then a great option is something called a "three-season" tent. This is going to give you lots of versatility and can cover off most of your generic camping needs, unless you have an Antarctic expedition in mind, in which case its' probably missing one vital season! These kind of tents are generally constructed from relatively lightweight materials but are durable to withstand, you got it, the conditions we'd normally associate with spring, summer and fall. So weather proof, with plenty of ventilation to open up for the warmer summer months and a roof canopy to protect from those seasonal showers.
Super-sized family style adventures
If you are going on a family adventure with Uncle Tom Cobbly and All, you are most likely already planning on taking your cars, possibly even a pick-up truck, planning what is akin to a small style military operation with a tent just one of the many new bits of gear you've invested in.
Man this is turning into an expensive "staycation"! You could have all jetted off to a Greek Island for the amount you've spent on camping gear, a new outdoor BBQ stove with its own integrated Smoking Chimney, picnic table and contrasting chairs. The list is endless. Scrap the car, best hire a minivan and trailer.
The point is, family tents tend to be heavier and can feature internal walls and dividers to create separate bedroom spaces with a larger internal areas for communal entertaining. They won't fit in your back pack basically! They will need transporting and they will require assembling.
Interesting in finding out more about the Top 10 Best Large Camping Tents for 2018 then check out the comprehensive review from GearHungry. Their Premium Pick goes to the Coleman 8-Person Instant and it's easy to see why. When it comes to large family sized tents this is a fantastic option and has tones of internal space and removable dividers that can be used to create separate adults and kids spaces. At its peak it has over 6 ½ foot of head space which is really generous and can also accommodate a couple of blow up style queen sized air mattresses or camping cots for those of you who enjoy a more luxurious camping experience.
Planning On Camping Out When It's Cold
Are you nuts? Get a lodge instead and put the heating on! Seriously though, if you are planning a winter camping trip or putting yourself through some kind of seasonal rite of passage, you need to be investing in a four season tent. These have been designed and manufactured with harsher conditions in mind and whilst they will feature the option to open up for ventilation, you will also be able to fully close off leaving you as snug as a bug in rug. They will be constructed from the most durable of materials so even if you are at Base Camp, Everest, you should have a warm retreat to revive and restore over night before cracking on with your assent the next day. You're such an intrepid explorer!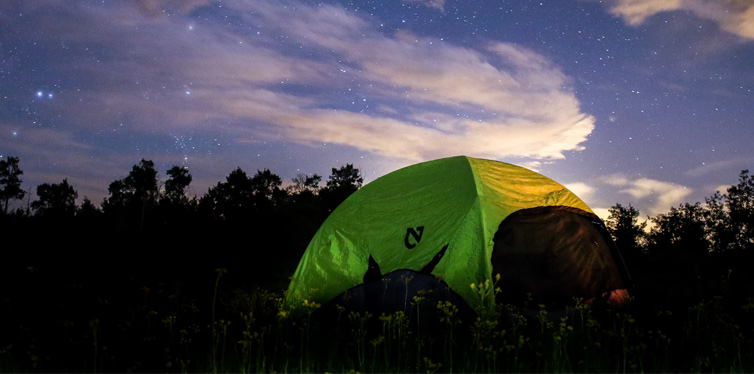 If Backpacking Is More Your Style
You're free spirited and love to travel solo, backpacking around the country regularly, being at one with nature, reconnecting with your inner animal spirit. You don't want anything to tie you down – like kids for example! Only joking. You do love an adventure though and the flexibility to be able to throw everything in a backpack and just head off for a few days every now and then to quieten your mind or test out our survival skills.
You're going to need over-night shelter and protection as opposed to a multi room space age portable home! Something that is light enough and portable enough to just pack up and go wherever the fancy takes you and that won't weight your down or tire you out when you are hiking during the day. You need a fast and easy set up so that you can spend less time worrying about how the camp is looking, and more time exploring your surroundings and revelling in the solitude.
There are some fab options in this category that you might consider. ALPS Mountaineering range have some great options for the lone traveller. Their Lynx tent sets up in under 5 minutes, is roomy and helps minimise wind exposure and weighs in at just under 4 lbs. Alternatively, their Zephyr is full of stylish sports features, has plenty of ventilation and will accommodate a travel companion too but again at under 4 lbs is light weight and ultimately transportable. If you are hot on style and fancy yourself as a bit of a Black Ops commando, then the Geertop 1-Person Pivy is a remarkable tent with a full size fly that will provide coverage against most of the elements and even features windows too. For more great options in this category why not check out the Best Solo Tents for the Lone Ranger view from GearHungry?
Your key considerations when buying a smaller tent with the intention of  backpacking are going to be its weight and size when packed, the overall size when open as you might be pitching it in all kinds of terrain and difficult spaces and water resistancy. Wilderness camping, whilst an adventure and not for the feint hearted, is even less fun if you get soaked overnight! Even the most seasoned and adventurous backpacker will no doubt still want to stay dry and warm as much as possible.
Look out for brands like ALPS, Gazelle, Coleman and First Gear all of which have a first rate selection of tents specifically designed with the backpacker in mind.
So we've had a quick run through the types of tent, what about a more detailed look next at their size and shape
Again, this is going to come down to your personal requirements and also your individual style too. You can pimp your tent like you would anything else with all kinds of additional design features and add-ons.
Why size matters
A rough rule of thumb, you need to ensure that you have about 30 square metres of space per person. So before you commit your budget, think about how many of you will be regularly camping together and also for what duration of time. 4 people in close proximity for 7 days are going to need more space than 2 people camping out overnight. Don't forget it's not just physical bodies that occupy your tent either, you'll have big bags, clothes, bedding and various other accessories that won't necessarily be stored for the duration in the back of your pickup truck and that you might want to keep with you in your tent. Are you sleeping in bags or on a sleeping pad? Again, those considerations need to be taken into account when calculating the total amount of space you are going to need.
You don't want anything too big either. For a start it will be cumbersome and heavy to transport around and you need to have enough flat surface area where you are camping to pitch it up too.
Let's talk about shapes
Going classic, then stick to an A frame design. Typically, these tend to be more lightweight and easier to assemble. On the negative side, the sloping style walls can mean less internal space and you need to make sure they are properly secured as these types of tents are the ones you seeing getting battered in extreme weather conditions!
You've all seen the more space age looking pod designs too that fill the campsites these days. They form a rounded dome shape. These are going to provide more internal headspace but can be less stable. It's a great easy to assemble tent though if you only intend accomodating a few people.
There's also something that's called a Geodesic tent. Basically the best of both worlds featuring the internal height on a dome shaped tent but because its constructed with crisscross poles in triangular sections, it also provides some additional stability and security too.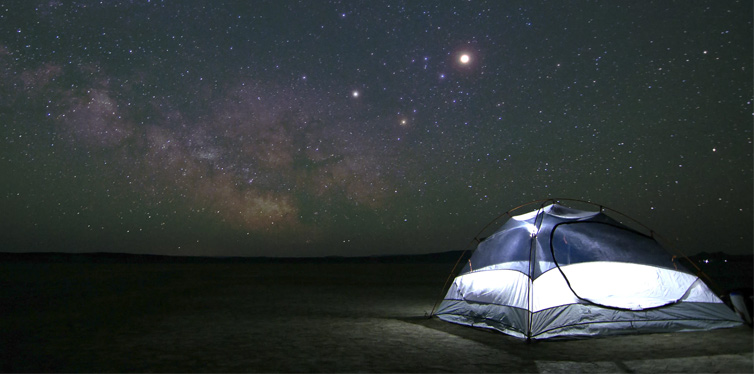 Other important features and benefits you should evaluate
If you know that you are a sociable camping family and enjoy regular extended trips, then now might be the time to upgrade and invest in a larger Umbrella style tent that will provide plenty of extra standing space. These types of tents will also feature partition walls and even windows so they make a great home from home option and will feel less claustrophobic. Chances are if you are buying this style of tent that you are a well-equipped and seasoned camper who loves the family camp side camaraderie.
Easy of assembly
There's nothing more frustrating than arriving somewhere full of hope and excitement, ready to start your weekend adventure and then it starts raining, the kids start complaining because they are hungry and you realise you left the tent pegs on the side at home in the kitchen, an 8 hour round trip away! So do yourself and your family a big favour and make sure you buy something that is quick and easy to put up and doesn't require an Astro Physics degree to follow the assembly instructions. As a clue, look out for the following marketing friendly words – "pop-up", "easy-assembly", "quick-opening". Life is too short to be spending hours putting up a complicated tent when you have beers to drink and woods to explore.
Adequate weather protection
Depending upon where in the world you are camping, chances are that you will come across various weather conditions and you may even encounter more than one season in a day. So make sure that your tent provides adequate protection both in terms of being water proof, wind proof and also providing some much needed ventilation from the heat too. Important features to look out for are a full coverage rainfly and tub flooring which prevents rain from entering. It goes without saying that you get what you pay for, so buy cheap and expect to get a soggy bottom when suddenly the heavens open and your tent isn't rain proof.
Portability, transportability and security
We already mentioned this when we talked about Solo tents but again, if you're trekking and going to be setting up multiple camps and not just the one fixed base, you do need something that you can easily transport on your back from one place to another without the exertion of it all taking away from the fun. You will probably find that the more expensive and quality your tent, the lighter its fabric weight and the better its seaming and construction so again, it pays to invest in a quality product and could save your back and your feet from a world of unnecessary pain.
Whilst we are talking quality, let's make a mention of materials and the kind you need to be on the lookout for. Try and go for something that is rip-resistant, constructed from either a polycotton, cotton canvas, a polyester or perhaps a nylon. These fabrics whilst having the advantage of being light-weight and breathable are also strong, resilient and offer good levels of water resistancy.
Ditto with your choice of tent poles. The can be made of materials like aluminium, carbon composite and even fibreglass. Whilst aluminium poles are not the lightest to transport, they are the strongest and most durable so if you are going to be regularly using your tent, these would be a wise longer term investment.
Don't disregard the zippers either. These are going to take quite a beating and get lots of wear and tear and no doubt be roughly handled. It's essential that you have strong and reliable zippers that will withstand repetitive use and double zippers are a great option as these will additionally protect your fabric and the seams of the tent from ripping apart and will add to the overall feeling of security.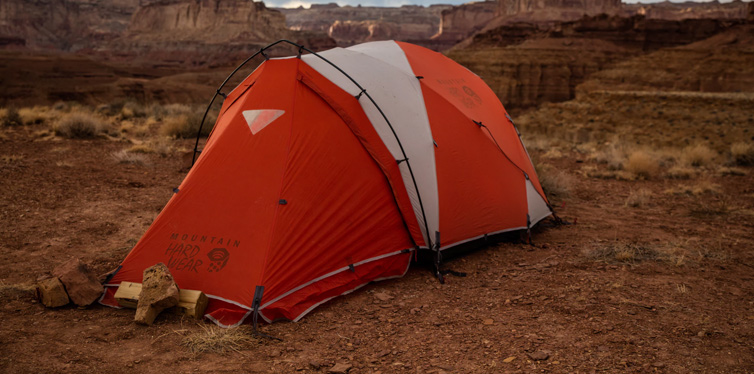 Additional add on space
If you know that you are going to be camping regularly with family and friends or you like to do lots of al fresco entertaining, then getting an additional vestibule for your tent is a great idea as it effectively provides a valuable extension, expanding the total surface area of your tent and providing more integral storage space. You might find these on the front, back or even the side of your tent and they are real neat way of opening up your space and creating more freedom in your home away from home.
Conclusion
Choosing the right tent for you will in the end come down to your budget and your needs. Be honest about how often you're physically going to be using your tent and who you're likely to need to accommodate in terms of sleeping capacity. Planning on being a solo adventurer, taking cosy romantic outdoors escapes or a full on annual family holiday with friends? Consider also what time of year you'll be camping too and the likely weather scenarios you are going to have to face. As an all-round generic, cover all bases option whilst you might still be deliberating about your future commitment to regular camping adventures, opt for a decent three-season tent that should stand you in good stead and get you out and about into the great outdoors enjoy a new camping experience.