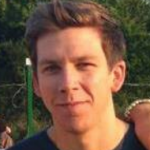 Support us! GearHungry may earn a small commission from affiliate links in this article.
Learn more
Sensitive Teeth & Bleeding Gums
Naturally, being a guy, you didn't actually read the instructions for your fancy electric toothbrush but still, you're pretty sure you have been using it right.  You've used the dental floss regularly too, mostly. Surely, you couldn't get that wrong?  So why is there blood in the sink?  Why does your jaw ache, your teeth hurt, and you feel as miserable as a bear with a sore head? What on earth is going on in your mouth? Time to find out.
Sensitive teeth and bleeding gums can and often do, occur together, but it is not always the case that what has caused the pain and sensitivity around a tooth is also what has caused the gums to bleed. There may, in fact, be different issues involved.
The Hardest Substance On the Planet – Almost
Tooth enamel is one of the toughest substances on the planet, but it can wear down. When it does, it leaves a softer substance called dentin exposed. The dentin has the nerves running through it down through the root of your tooth and into the gum. Left exposed, the nerve reacts painfully to exposure to hot, cold, and sweet.
 Like leaving a cavity unfilled, untreated, the nerve reacts with greater and greater intensity, the tooth becomes infected and the gum around it inflamed. The result – toothache! A special kind of pain served up by hell itself! No kidding.  Tooth decay should never be left untreated – even if you are man enough to take the ache. The infection can spread system wide and in the worst-case scenario, become life-threatening.
Lessen the risk of weakened enamel by not misusing dental whitening kits, by wearing a dental guard at night if you clench or grind your teeth, by following a good dental hygiene routine and a healthy nutritionally balanced diet.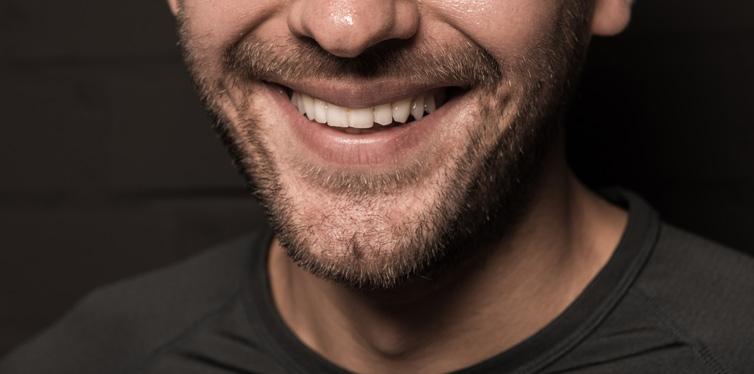 Blood In The Sink!
Blood in the sink always looks more than it really is and usually is only temporary. Just occasionally though bleeding gums, can be an indicator of something a more serious, gingivitis, an inflammation of the gums, usually the result of poor dental hygiene. Left untreated it can cause severe periodontal pain and even tooth loss.
Just as not brushing or flossing causes bleeding gums so too can aggressive overbrushing and flossing. Be aware too, that if you take anticoagulant medication you may bleed from a blood-rich area like the gums easier and for longer than is usual.
Simple Remedies to Banish Sensitive Teeth and Bleeding Gums
Now that you know the causes of bleeding gums and sensitive teeth, what can you do right now to start feeling less like a bear and more like a man again? Here are some simple remedies to help you start feeling better.
A Salt Water Gargle – Rinse and Repeat
As soon as you notice you have bleeding gums head for the kitchen cupboard and try an ancient and effective salt water gargle. Salt water acts as an antiseptic and can stop a bacterial infection from taking hold.
Use half a cup of warm water to a teaspoon of salt. Too much salt at once can cause irritation. It is better to gargle and slush it around several times and repeat regularly throughout the day.
Try Oil Pulling
Oil pulling is another traditional remedy used to keep teeth healthy and prevent dental issues. It is a very effective treatment for bleeding gums and interestingly, migraines too.
Simply rinse your mouth with an edible oil such as sesame, olive, coconut, or sunflower oil for this purpose. Swish around for 5-10 minutes and repeat regularly throughout the day.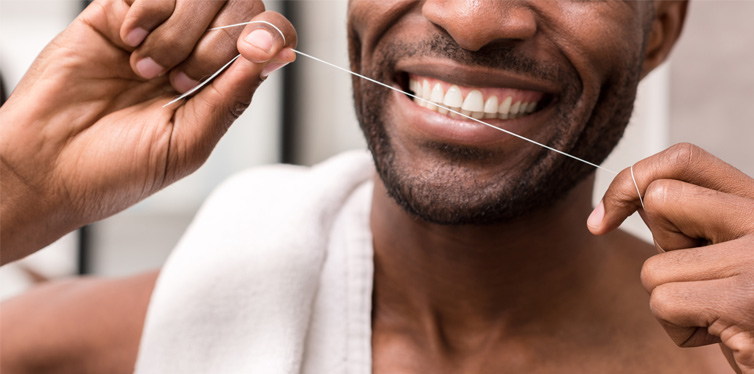 Try Baking Soda
If salt or oil are not your taste, try using baking soda to treat your sensitive teeth and bleeding gums. Baking soda is alkaline and neutralizes acids. It has been used in toothpaste for centuries, well back into Ancient Egyptian times. Being a gentle abrasive, baking soda helps whiten your teeth removing any plaque buildup. It removes stains too because it contains free radicals that interact with the stain molecules to pull them from the enamel.
Use a little warm water with the soda to create a paste and rub it along the gum line. It may tingle a bit, but you can handle it. Be sure to spread it right around the back of your molars. Increase its effectiveness by repeating the process but this time with a dab of fluoride toothpaste. They work really well together. Repeat the process several times throughout the day.
Clove Oil – My Own Remedy
Clove oil is a natural antibiotic known to fight at least ten strains of bacteria and it is an analgesic too, so it works very well on sensitive teeth and sore gums. The trick to using clove oil is to not use too much in one go that will numb your whole mouth and leave you dribbling like a baby.
The most effective way to apply it is with a cotton bud but a clean finger will do just as well. A couple of drops on the cotton bud spread along the gum and around the tooth is all that is needed. It deadens the pain almost instantly and lasts for several hours so if you still feel pain and discomfort after a couple of minutes, repeat the process. Don't be tempted to add more than a couple of drops at a time. You will regret it.
Give Onions a Shot
If you are experiencing a toothache with bleeding gums, the chances are you are dealing with an infection. In this case, you can use the onion. Onions contain phytochemicals that eliminate the bacteria and reduce the inflammation and therefore your pain. Mild sweet onions are less pungent and tend to work better than yellow or red onions.
Simply chew up a piece of the onion where it hurts but don't swallow. Instead, let it sit for a while like a poultice over the sore area and let the juice get to work.
A Nice Cup of Tea?
Some folks think drinking tea can help relieve bleeding gum symptoms, but that is not true.   Tea bags, however, can make a difference to the overall condition of your teeth and gums. Tea contains tannic acid that has anti-inflammatory properties and can trigger healing.
All you need is a sufficiently warmed tea bag. Boil up some water, pop the tea bag in and leave it to sit. When it has cooled down but still warm, place it over the affected area and leave it for 5 minutes. Repeat throughout the day.
Use Vanilla Extract
Used mostly for baking and cooking, the vanilla extract may well be a good remedy for your sensitive teeth. Packed with antioxidants, it works great to reduce overall inflammation in the body and treats swollen, bleeding gums as well. It actually works by numbing the affected gum, which will give you a much-needed break from all the pain you are experiencing due to over sensitivity or infection.
Take some vanilla extract on your fingertip and apply it directly to the affected gum. You should rub it gently for a few minutes. Alternatively, you can soak a cotton ball in vanilla extract and rub it on the affected area for relief.
Make Use of Activated Charcoal
Using activated charcoal may also help relieve pain and banish bleeding gums at the same time. It helps because it can draw out toxins from your infected tooth, which will offer instant relief from the pain you're experiencing. The added benefit is that it will help whiten your teeth.
Just before going to bed, take some activated charcoal and apply it to your affected gums. Leave it in your mouth and rinse in the morning. You can also leave it for a couple of hours if you do not want to go to sleep with it. Avoid ingesting the charcoal.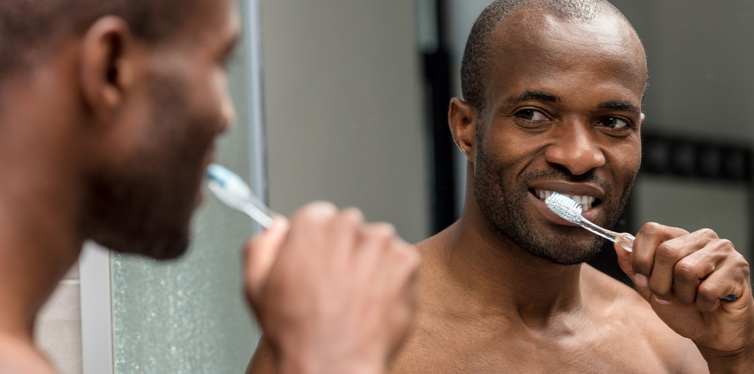 If it Stings a Bit, It Must be Working
Cayenne is one of the strongest home remedies for bleeding gums and sensitive teeth. It helps alleviate pain because of its antibacterial and anti-inflammatory properties.
Take a small amount of cayenne powder and put it on your toothbrush. Use it to gently brush your tooth and relieve the pain. Don't worry about any stinging sensation in the beginning, it will pass.
See the Expert
Home remedies can be very effective when the problem is caught early and are great to use when you are waiting to get an appointment, but they are no substitute for modern expert medical advice and treatment. It is always best to get dental issues checked out by the experts and prevention is always better than cure. There are two types of process for dealing with sensitive teeth.
Ultrasonic instrumentation using a high-tech device that vibrates ultrasonically removes the hardened bacterial plaque that causes infection and eventually gingivitis.
Hand instrumentation where your dentist uses handheld instruments to treat your sensitive teeth usually because you need serious attention. The procedure is generally painless.
How to Avoid Bleeding Gums and Sensitive Teeth
To save yourself from all the hassle involved in preventing bleeding gums, you should take preventive measures first. Here is what you can do:
Act to reduce bleeding gums by replacing your toothbrush before the bristles break and flatten. Check the bristle strength of your new one and go for a medium bristle, not a hard one. Soften the bristles in hot water before each brushing.
Brush your teeth twice a day using proper brushing technique. Do not apply too much pressure and talk to a dental hygienist to learn the best way to brush your teeth.
Consider taking advantage of some mouthwash and use it daily to help get rid of any disease-causing bacteria in your mouth. Don't be tempted to use mouthwash thinking the stronger the better. Many types of mouthwash contain alcohol which will irritate the gums even further. Instead, ask your pharmacist for a non-alcohol medical mouthwash specifically for bleeding gums.
Maintain a balanced diet to prevent any dental issues because of a lack of minerals, such as calcium, and vitamins, such as vitamin C can increase your risk of developing gum problems.
Increase your intake of water because not only does it help maintain the right pH in your mouth but also washes food off your teeth that lowers risk of developing gum-damaging plaque.
What's more, you should avoid smoking, stay away from caffeinated beverages, and avoid eating extremely cold or hot foods. Also, keep in mind that inflammation is your enemy that causes all sorts of health problems, including bleeding gums, so be sure to do something to lower your stress levels – meditation, deep breathing, yoga, everything will help. Remember, it is easier to prevent bleeding gums and sensitive teeth than finding a cure once you have damaged your teeth.