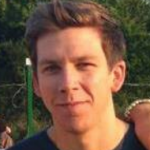 Support us! GearHungry may earn a small commission from affiliate links in this article.
Learn more
Optimal Work-Life Balance
Back in the 19th century, working-class people used to work 100 hours per week. And we're not talking office work here, but really hard work in the mines, factories, and plantations. But then, at the turn of the century, the tide started changing and workers started organizing protests around the world, demanding the eight-hour day without a pay cut.
Rather surprisingly, the eight-hour workday proved to be effective both from the worker's and the employers' point of view. Why? Because it ensures a good work-life balance, which makes people happy, healthy, and motivated to work!
Unfortunately, maintaining a good work-life balance isn't easy, even if your employer isn't making you work hard. The business these days is such that sometimes you just need to stay at work longer than expected. The problem is if that is something that happens too often. If your work is preventing you from leading a healthy social life, it means that you need to change something.
You're at the right place, as we're now going to show you some tricks to achieve an optimal work-life balance, which will have a positive influence both on your business and your personal life.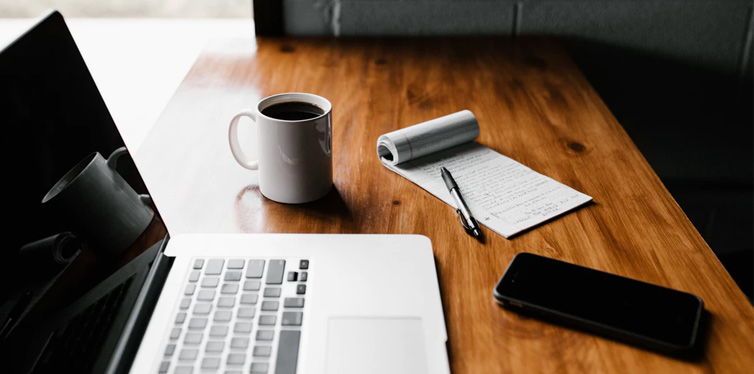 Draw the Lines
Having flexible working hours seems like a great thing, but this doesn't work for everyone. Some people feel better when they have a plan. You might be one of them. Rather than working until the project is finished, you need to learn when to stop.
Even if it takes 9 hours to complete a project, you need to stop working once your 8 working hours have passed. Otherwise, you will just keep prolonging your working hours, which will have a disastrous effect on your social life.
Furthermore, stopping while you're in the flow can help you be more creative. If you stop working on a project at exactly 5 PM, your subconscious mind will have 16 hours to think everything through. And then at 9 AM tomorrow, you will be able to finish the project quicker. You might even spot some mistakes that otherwise you wouldn't.
Actually, this is a method that many great minds have used in the past. Ernest Hemingway, for example, was one of the writers who would stop writing at exactly the same time every day.
Reward/Punishment System
Working hours are for work, not leisure. You need to separate fun and work as otherwise, you can say farewell to your life-work balance. If you're finding it hard to stay away from fun distractions during the working hours, you will have to compensate for the lost time later on.
You can try to battle distractions by turning off your mobile phone or using apps that will prevent you from opening social media, YouTube and other sites that could distract you from work. Surely, that could help, but the best way to fight distractions is to set your mind on work. And how are you supposed to do that? By giving yourself some kind of motivation.
Whatever it's positive or negative motivation, it's gonna make you focused on the work. You're gonna push yourself in order to complete it as soon as possible. If establishing a good work-life balance isn't enough to motivate you, you can use other methods to get motivated.
You can use positive motivation to encourage yourself to finish your projects on schedule. For example, if you manage to get everything done by 5, you can treat yourself with a dinner at a fancy restaurant. Or a night out in a pub. Or going to the cinema. It's up to you really; the key is to pick an activity that you would like to do but you can't due to work-life imbalance.
And there's also the negative motivation method. Instead of treating yourself each time you do the work on schedule, you need to punish yourself when you fail to do it. The trick is to make the punishment hard and boring, but also productive. For example, you can do your taxes or vacuum your home or take care of some other obligation that you find dull.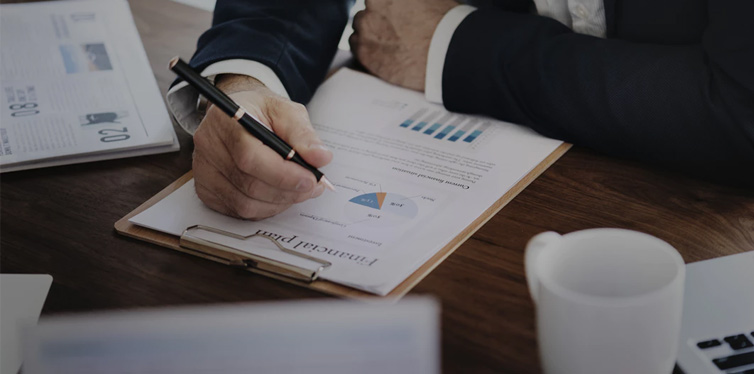 Pomodoro Method
Even if you have the motivation to get the job done on time, sometimes no matter how hard you try, you will lose your focus. To prevent that from happening, our advice is to use the so-called Pomodoro productivity technique. Its name comes from the old-fashioned timers shaped like tomatoes, which in Italian are called 'pomodoro'.
How it works is that you set a timer to ring after 25 minutes. And during those 25 minutes, you need to work as hard as you can. Once the alarm goes off, you should take a short break. Usually, it's about 5 minutes, during which you ought to step away from the computer (or whichever machine you're using in your everyday work). This way, you'll rest your eyes and give your brain some time to relax.
A good idea is to use this break to walk around or do some light exercise, as that can help you in a long run. By doing some stretching, you can prevent developing back problems in the future, which many office workers develop over time.
And after five short breaks, it's time to make one that's five or six times longer. You can use this break to have lunch. Just make sure it's not junk food that you're eating, as it can have a horrendous effect on your productivity.
Proper Diet & Lifestyle
Eating too many carbs will make your energy levels to jump, then crash, making you sleepy, moody, and less productive. And if you're a home-based freelancer, getting stuffed up with simple carbs may make you go to bed in the middle of the working day.
Instead, you need to eat healthy foods, packed with slow-releasing carbs, which would supply your body and brain with constant energy sources throughout the work day. We're talking about whole-grains here, like rice, oats, chia seeds or even a natural protein bar. You can also eat green leafy vegetables, nuts, legumes, fish, and lean mean. Also have a look at our guide to the best vegan protein power as a great source of natural protein goodness!
But, even more important advice is whatever you decide to eat, not eat too much of it. Your body uses energy to digest food, so if you eat too much in one meal, it will use most of its resources to deal with the food digestion. Actually, this is the reason why many Silicon Valley entrepreneurs have decided to say no to food during working hours. Yes, you've read it correctly, there's an ongoing trend in California among business people who fast in order to get their brains in creative state.
The theory behind what they call intermittent fasting is that by not eating during working hours, you're making your body use stored fat supplies as energy source. And fat has a higher caloric value than other types of food, so fasting will actually make you feel more energized.
Whatever intermittent fasting is the right thing for you is up for a debate, but one thing is certain – you mustn't stuff yourself with food while working! Especially not if you want to get the job done on time!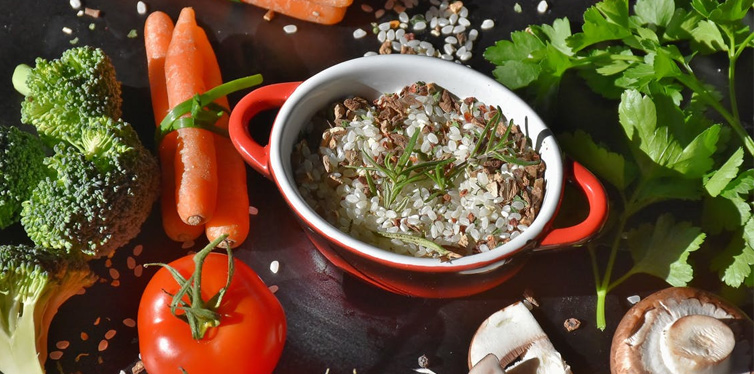 9-to-5 Alternatives
Not everyone is born to be the most productive during the regular working hours. So, if you're not a morning person but a night owl, why not embrace it? If it's possible, why not make your own working schedule that fits you the best. If you're most creative in the middle of the night, why not switch your work hours to when it's dark?
Well, you may say that it's not up to you. Maybe you have employers who insist everyone works from 9 to 5. But, you can cheat a bit. You can do the most important part of the work at night and leave less important tasks for the morning.
A great thing about finding your ideal work time is that it can help you so much with your productivity that you will be able to cut down on the number of working hours. So, rather than working 8 hours (from 9 to 5), you will be able to get the job done in 5-6 hours during the night.
Ask for Help
If you can't manage to do all the work in the regular time frame but your work obligations stretch all the way to late in the night, the solution is to ask someone to help you out. Tell your boss you're having problems to cope with the amount of work you're getting on an everyday basis. And if you're your own boss, you can ask a friend to help you out. Or, you can hire an assistant.
You're lucky to live in the era of the internet, in which your location really doesn't matter. You can live in the United States and have an assistant based in an opposite part of the planet. The best thing is that the services of virtual assistants are pretty cheap. You can hire someone to get half of your entire work done for just 10% of your salary. In order to find a virtual assistant, you can browse sites like Up Work, Freelancer, or even Craigslist.
Other Work-Life Hacks That Might Work
The internet is full of productivity hacks that are claimed to help with establishing a healthy work-life balance. The problem is that most of them simply don't work. At least, not in every case. But, who knows, maybe you will be able to get something from them?
Here's a list of some productivity hacks that we think might work:
Do some cardio before going to work to pump the blood to all throughout your body and brain.
Make your office a better place by buying ergonomic chairs, standing desk, and so on.
Turn off your private mobile phone when at work; turn your business phone off when home.
Always have a plan for the day; if you manage to do everything from your to-do list, give yourself a treat.
Set realistic goals – it's good to be an optimist, but don't aim too high if you're gonna fail each time.
Give your brain some free time. If you have a hard day at work, you need to compensate for it by having a fun time at home. So, rather than arguing about politics, go with your friends and family to watch a comedy in the cinema.
Meditate! Because meditation can improve your focus and make you feel better both at home and in the office.
Listen to the music that's good for productivity. Classical music reportedly helps people stay focused on the work, through what's referred to as the Mozart Effect.
Drink plenty of coffee and green tea. If you're not productive enough because you feel sleepy, caffeine-rich beverages will solve that problem.
Eat brain-boosting foods, such as oily fish, broccoli, dark chocolate, or blueberries. Whether it's placebo or not, but these foods can really make you think faster.
And if after trying all of these hacks you still find it impossible to find the right balance between your personal life and work, maybe it's time for some drastic measures. Perhaps the only solution is to find some other work!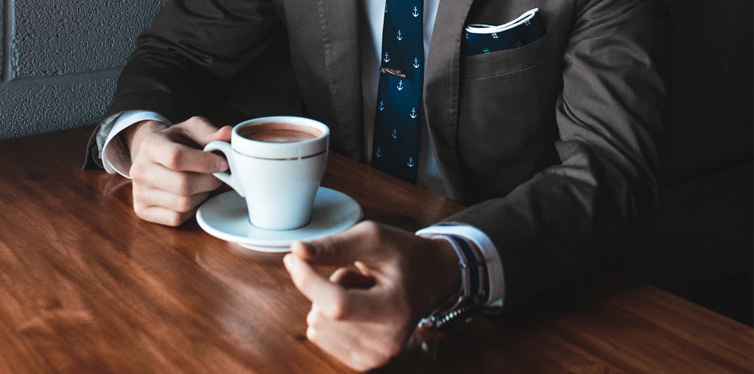 Finding New Work
If you're having problems to find a work-life balance, it may mean that the core of the problem does not lie in you. You might be a hard-working person with plenty of creativity deep inside you, but the job you're working is preventing you from achieving your full potential.
Actually, the mere fact that your work-life balance is in ruins means that the work you're doing isn't perfect for you. So, what is keeping you there? If the answer is money, then you need to start saving some cash until you have enough of it to be able to go into a new business venture without any fear of ending up poor.
And if you manage to find a work that you like, we guarantee that work-life balance will no longer be an issue. As a matter of fact, you will probably want to take the work home with you!