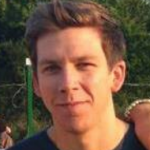 Daily Protein Intake
Protein – an essential nutrient that our bodies simply cannot live without. We need it to put meat on our bones and hair on our heads – we also rely on it too keep our blood pumping as it should. While most of us try to follow balanced diets, it's not always that easy, especially if one's lifestyle is demanding and the food is often an afterthought. But eat we must! What's important to know is that having a sufficient amount of protein in our bodies is what will give us the energy and strength that we need to handle our day-to-day tasks, in essence, it's also a driving force! The question, however, is how much protein should one eat in a day for it to have a positive effect on your health?
Most weight-loss diet plans encourage the increase of protein intake while reducing consumption of foods that are high in sugars and carbohydrates. This is because proteins help to build muscle and our muscles are awesome fat burners. But while juicy pieces of steak and roasted nuts seem like a diet most acceptable to some, it's still very important to find a good balance between the things you eat.
So, how much protein should one eat in a day?
This answer requires a little bit of mathematics and varies considerably depending on one's body weight, age, overall health as well as whether they follow a regular exercise routine (or not) – there's no "one size fits all" answer. Most dieticians and health organizations, however, agree that the average RDA (recommended daily allowance) for protein is a mere 0.8 grams per kilogram of body weight or 0.36 grams per pound. This equates to 46 grams of protein per day for an average sized sedentary woman, or 56 grams for an average-sized sedentary man.
To help give you a clearer picture, here's an example of what 10 grams of protein amounts to in food portions:
Two eggs
One and a half ounces of meat
Half a cup of Greek yogurt
One cup of cooked oats
Three-quarters of a cup of cooked blacked beans
Two and a half tablespoons of peanut butter
This recommended daily intake of protein is the bare minimum required to help prevent one's self from falling ill and to maintain good overall body functionality. If you have an extremely active lifestyle, exercise often, or wish to improve your quality of health, then dieticians do recommend increasing the amount of protein-rich foods you eat per day.
What will happen if you don't eat a sufficient amount of protein?
Protein is made up of amino acids, these amino acids are the building blocks that make it possible for us to live and breathe as humans. Many of our cells, muscles and tissues are made from amino acids and to maintain these important components of our bodies we need to make sure that we eat a sufficient amount of protein so that we are continually restoring these building blocks as well as adding on to them for better overall health. If we do not eat enough protein, our bodies will slowly but surely start to fail.
With too little protein intake, your focus will start to diminish, your body will take longer to repair and heal wounds, you will be more prone to illness or battle to recover when you do fall ill, and you are also very likely to put on weight, since you will not have enough proteins to help break down fatty acids.
Did you know?
A person can live a lifetime without eating carbohydrates and;
6 months without eating any fat.
However, humans cannot store proteins and can only live for a maximum of 70 days without eating amino-rich food!
Is there such a thing as eating too much protein?
As adults, most of us have come to realize that too much of anything is a bad thing – especially when it comes to what we put into our bodies. For example, we often see gym bunnies walking around with a protein shaker in their hands, filled to the brim with a protein-rich drink – some of us often wonder if that person is not perhaps overdoing it? The short answer is, in fact, no. While there might be other additives in their protein shakes that aren't ideal for their health, the high protein content is extremely good for those who exercise often or have very active lifestyles.
Protein helps to repair and strengthen muscles that are put under strain during exercise and work-out routines and it also helps to get your heart and blood pumping at a good rate. Any additional protein that's not used by the body is turned into energy, which also helps you to get through your training or to revitalize your body after a strenuous routine where energy was lost. The point is that for an adult with good overall health, an intake of protein that exceeds the RDA will do no harm – it will do more good than harm, in fact.
BUT (there's always a but)! If you have weak kidneys or follow a high-protein diet for an extended time, then recent research shows that you could possibly be at risk of kidney damage or kidney disease. This is because your kidneys work hard at eliminating extra nitrogen and waste products of protein metabolism. Individuals who exceed the recommended daily limit of protein for many consecutive days are also often prone to have bad breath, will feel thirsty more often, could possibly suffer from nausea and potentially gain weight. This is why it is always advised to seek professional advice from a doctor or a qualified dietician before starting a new diet plan.
What are the best sources of protein?
Lean meats, pastured poultry, fish and dairy products are the food sources that have the most protein content and with a portion or two of these food sources included in your meals, you will have met the recommended daily intake of protein. If you are not big on meat, however, and follow a vegetarian or vegan diet, then legumes, beans, nuts and wholegrain foods also include high levels of protein. With a few good portions of these food groups added to daily meals, then your average healthy person who lives a sedentary lifestyle will be good to go!
If you love a good dose of exercise or your job encourages you to be extremely active on a daily basis, then you might want to up your protein intake to meet the requirements that will allow your body to reach peak performance. The good news is that nowadays you don't necessarily have to eat more to increase your protein consumption. There are tons of protein-laden shakes and chocolate bars on the market that are nutritious and will give you the amino acids you need to pump up your performance! And if these don't tickle your fancy, then a healthier option is to look out for preservative-free and GMO-free protein powder (you even get vegan protein powder) products.
PLEASE NOTE: Before making any extreme changes to your diet, please consult with your family doctor or a qualified dietician.
Sources: