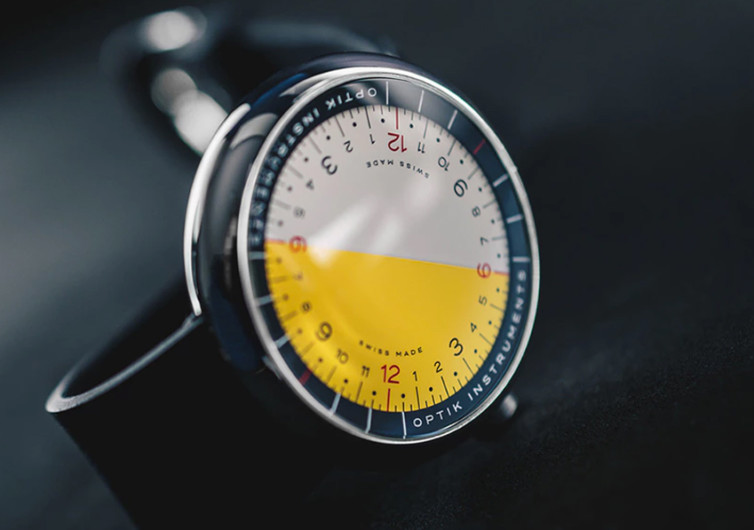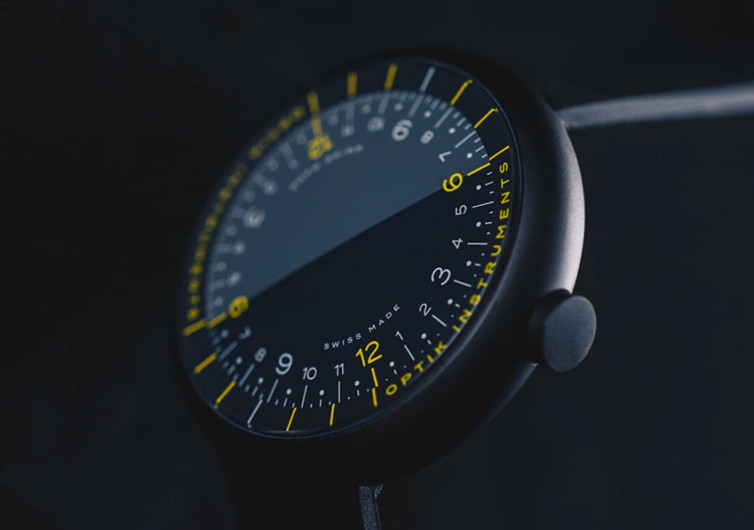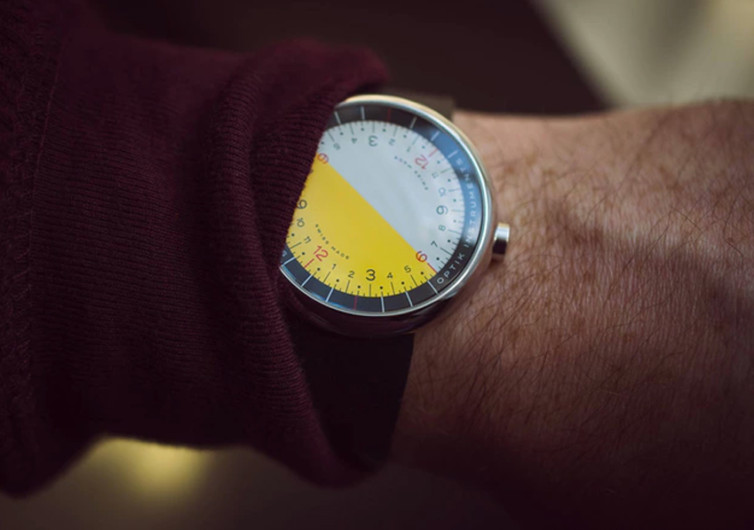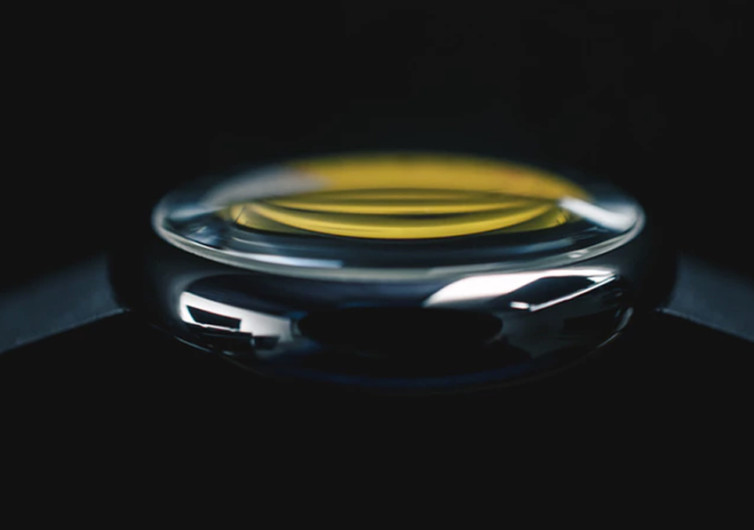 GearHungry may earn a small commission from affiliate links in this article.
Learn more
Horizon Watch
Telling the time using the Horizon Watch can be quite awkward and weird at the same time. But this is only because you'd really have to get used to telling time without the traditional second hand tick-tocking its way around the watch dial. Once you have acclimatized to the unique mechanism of the Horizon, you'd start asking yourself why folks haven't thought of such a clever design before.
The Horizon is, as the name implies, inspired by the imaginary line that separates the sky from the land or night from day, dark from light, or anything else that involves opposites. It effectively translates the way we have created shorthand timekeeping with our standard wristwatches. The central disc of the Horizon rotates once every 24 hours. To read time, one has to look at the red line for reference. From there everything else is easy. It may be quite disorienting at first, but Horizon comes with 3 built-in displays that will help you get through the process of learning the Horizon's timekeeping functionalities on the fly. By the time you're through, you won't need any reference markings anymore.
The Horizon Watch is an elegant timekeeping device that is sure to generate renewed interest in the way we make time.