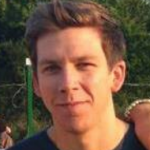 Home Brew Recipes
Craft beer is cool now. It's cool if you know how to talk about it. And it's even cooler if you know how to make your own. Homebrewed beer used to be what old stuffy men talked about in their sheds. Or what students drank at parties, because it was the cheapest booze going. Before that, it was what farmers drank all day because there was no running water, and the beer stayed good for longer. If you are a beer lover and want to find out more about the history of beer brewing, check it out here.
Brewing has been around forever. It's a huge part of European history and is now an American tradition as well. If you're not brewing your own, you can't call yourself a beer aficionado. So, get yourself one of the best homebrew kits money can buy, and start brewing some delicious beer. But first, to get you started, we've compiled a list of the 10 types of beer you need to know about.
1. IPA
IPA – which stands for Indian Pale Ale – has become more and more popular in the last few years. The beer used to be only for the serious beer drinker but is now an essential beer in any respectable pub. Originating in England, the IPA was first exported to India by the Bow Brewery and sold to workers around the East India Docks in London. In the 1700s, the owner of the Bow Brewery, George Hodgson, used his connections to East India Co. to create a monopoly on the export industry to India. The long trip over to India gave the beer time to transform into an even better drink, so it was a huge hit when it reached the docks. Later on, brewers from Burton on Trent started to infiltrate, and eventually dominate, the industry because their beer was of a better quality.  IPA has become hugely popular in Canada and the USA and is now one of the most common types of beer in the world. This classic American IPA is one of the best beer recipes around. It isn't too difficult and gives you the chance to explore the flavor of different hops. Experimenting with different combinations will give you an introduction to the nuances of beer flavor.  If you're looking for a way into brewing, you should learn how to make IPA.
2. Ale
The second beer you'd better know about is Ale. It's really more a family of beers (which includes IPA) than a specific type. IPA was included separately because of its popularity in North America. Ale has a long history that dates back at least to Medieval times. Known as 'small beer' or 'table beer', ale would be drunk throughout the day by everyone, including children. It had a low alcohol percentage and would be packed full of nutrients. It was a lot safer to drink than water because it has been boiled during brewing, but interestingly the people that drank it didn't actually know this. There is no evidence that people knew about the sterilizing properties of boiling. Higher percentage ales were also available for recreational purposes. Also, it is worth mentioning that most brewers in medieval times were women, known as alewives or Brewsters – nowadays, the brewing industry is male-dominated.  These days, there are lots of different types of ale including brown ale, pale ale, golden ale, scotch ale, mild ale, Burton ale, Belgian ale, and more. There are hundreds of homebrew recipes available online, so you can get to work on your own medieval ale!
3. Lambic
If you really want to impress the craft beer crowd, then you need to know about Lambic beer. The Belgians have a long and tasty history of brewing and that all started with the Lambic. Now, don't get too excited – the taste isn't for everyone. It's sour for a start. Secondly, it doesn't really taste anything like beer. You can really taste the acidity. We just talked about Ale being an old beer. But, Lambic is the oldest beer recipe in the western world. It has been brewed in Brussels for well over 500 years and hasn't really changed much in that time. It doesn't rely on any fancy equipment and, interestingly, requires naturally occurring yeast – specific to that part of the world – for it to ferment. That means it is impossible to brew outside of Belgian. Many have tried, all have failed. This is brewing at its simplest.
4. Stout
Stout is a beer associated with a dark color and strong malty flavors. It has a long and complicated history – some experts still don't agree on what a stout actually is. That's because current stouts are so varied that it is hard to pin down what it actually is. The word 'stout' actually refers to a black strong beer. The problem is that a porter can actually mean the same thing. In the industrial revolution in England, there was a huge demand for beer in the cities. Brewers experimented with different malts and hops, which eventually lead them to discover stouts and porters. In the 1800s, the term stout emerged as a term for a dark beer that was slightly different to a porter. There are multiple different types of stout including dry Irish stout, milk stout, oatmeal stout, foreign extra stout, an imperial stout.
5. Lager
Lager is one of the most popular beers in the world. You can walk into almost any bar in the world and get a lager. Despite this, people say it's not 'real beer'. It has got a bad rep for being the drink of drunk sports fans, but we're here to tell you that lager has earned its place in the world of beer. Originating in Bavaria, the word lager comes from 'lagern', which means 'to store' in German. In the early 1800s, German brewers were experimenting with ways to store beer for longer. That leads them to store the beers in cold beer cellars and having a 'lagering' stage, after the initial fermentation. This longer brewing process gave the beer that clean taste and high levels of carbon dioxide, which gives lager the fizz. These first lagers were very dark compared to the golden lager we know. Eventually, the drink became lighter – due to the soft water and local barley of Bohemia – and the drink became a huge success in Europe. It was later taken to America and became a large part of the North American culture.
6. Pilsner
Back to Germany. As we touched on before, Lager was created in Germany around the 1800s. It was very dark, heavy and cloudy, which meant that it wasn't to everyone's taste. But in 1842, in Bohemia, the first pilsner was brewed. It was golden in color, lighter than before, and had a clarity that drinkers had never seen. It became hugely popular and made lager a huge success. All of the widely-available lagers now are descendants of this first pilsner. The beer was then taken to America, where brewers immediately started to replicate the style.
7. American Lager
When German immigrants brought the pilsner-style lager to America, local and German brewers got straight to work imitating the style. The brewers used American six-row barley, which has a higher tannic acid, protein, and husk. That meant that brewers had to add more corn to the barley malt to balance the taste and dilute the protein. Later, during World War 2, brewers started to use rice instead of grain as a filler, due to grain rationing. Since the war, that method has stayed. Budweiser is the most famous American lager. It was introduced in 1876 and has since grown to be one of the largest selling beers in the world. The name comes from its town of origin ČeskéBudějovice which is called Budweis in German. In most European countries, Budweiser is marketed as 'Bud', as there is already a local beer called 'Budweiser'.
8. Weissbier
While Pilsner has got really popular in the last century, Weissbier is the original German beer. Wherever you go in Bavaria, you'll be able to get yourself a pint of this classic drink. Weissbier – which translates into English as Wheat Beer – is characterized by its cloudy appearance, thick texture, and mousse-like foam head. Its origins aren't actually known, but it crops up in German history as far back as 800bc. Wheat was one of the first crops to be farmed in early agriculture, which means that Weissbier could be anything up to 10,000 years old. Interestingly, in the 1800s, Weissbier nearly disappeared altogether. Its popularity had been declining, and there was one point where only 2 breweries were still making the style. Fortunately, smaller breweries started brewing it alongside their more popular lagers and its popularity grew once again. It's been around forever, and because of that, there are plenty of simple beer recipes online to get you started.
9. American Amber Ale
The American amber ale started life out in California. This well-balanced beer is a favorite around the world now because it's easy to drink and easy to brew. That makes it a staple of both small and large brewing companies. It's characterized by its amber, copper, and deep red colors, and it's caramel and crystal malt flavors. The interesting thing about beer brewing is how the local hops make the beer unique. That's certainly true of the American amber ale, you can't make it properly with good, American hops. It's versatile enough to take on any ingredient added to the mix, but the best recipes are the simple ones. This is a great beer to get started with if you can get your hands on the hops.
10. Porter
We've already touched on Porter briefly, but it's one of the most famous and important types of beer, so we thought it deserved a more in-depth mention. As we have already talked about, the history of Porter and Stout are linked. The first porter was brewed in London, in the 18th Century. The name is thought to come from the fact that the beer was popular amongst street and river porters, but that fact isn't backed up by any solid evidence. A stout beer is a strong porter. Strong porters were originally called 'extra porter', 'double porter', and 'stout porter', and the name was eventually shortened simply to 'stout'. The great thing about porter when you are starting out brewing is that it's resilient to mistakes. That's because of the strong, almost overpowering, tastes of the dark malt. It's not necessarily one of the easiest beers to perfect, but the strong flavor profile will cover up any inaccuracies in the brewing process. The makes the porter one of the best beers to start out with on your brewing journey.
Sources:
Top 10 Home Brew Beer Recipes – Popular Mechanics
Homebrewing: How to Brew an English Mild Ale – Serious Eats
5 Beginner-Friendly Homebrew Styles – Kegerator