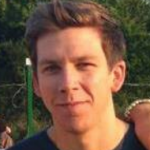 Hiking Off Trail
Who doesn't like to go 'off-piste' once in a while – whether it's in your everyday life or an outdoor adventure, the chance to go it alone and make your own way can be both exciting and life-affirming. And when it comes to stepping off a well-worn hiking path and away from the crowds, the prospect of exploring new, unspoiled areas could well be your new adrenalin fix.
Hiking off-trail is not to be taken lightly, and there are clear rules to follow if you are to keep safe. But for those looking to take their outdoor hiking adventure to the next level, blazing your own trail could be the next step up. If this sounds like you, then put on your hiking shoes and get ready to become your own walking pioneer with our essential guide to hiking off trail.
Pros And Cons Of Going Off Trail
Going off trail means putting down the guide book and stepping out under your own steam. It's not for the faint-hearted and you need to have the right experience and skills as well as a good level of fitness, but with enough prep and planning, you'll reap the off-trail rewards. Before we step into the off-trail hiking essentials, here's a quick lowdown on the pros and cons of taking your own walking path:
Pros – if you have a strong desire to explore, then you will love the challenge of off-trail hiking. There's the adventure of exploring un-chartered areas and the challenge of navigating and camping away from the hiking crowds. Then there's the enhanced wildlife encounters, and the chance to hone your skills, whether that's wilderness survival, navigation or wildlife photography. And let's not forget the peace and beauty of being surrounded by unspoiled nature.
Cons – you can't just go off trail anywhere, you can still be restricted by park regulations so make sure you have done your homework before you step off the well-beaten path. Off-trail hiking also brings inherent risks that are more easily mitigated on a marked route. You have a greater chance of getting lost or experiencing an unwanted wildlife encounter and if you get injured, you can find yourself in a whole heap of trouble. And while you think you are prepared for your off-trail hike, you will always need to be able to deal with the totally unexpected.
Know What You Are Doing
Off-trail hiking is not for the hiking newbie. You need to be confident and knowledgeable enough to not only plan your hike but be able to get yourself (and your hiking buds) out of trouble, especially as help will not just be around the next corner. This means having plenty of trail hiking mileage under your belt before you decide to step off the path.
If going off trail is your next adventure goal, then build up slowly to hone the skills you need. Safety should also always be your priority. If you're new to going off trail, complete several day hikes first until you are confident before planning anything overnight.  Your aim is to be a self-sufficient hiker in terms of navigation, planning, troubleshooting, camping, and survival.  Learn from others too – spend a few quality hiking weekends with more experienced hikers to help push your boundaries and work out the type of off-trail hiking you want to do.
Plan Your Route
On an off-trail adventure, your map and your compass are your best friends, so know how to use them. Take time to sharpen your navigation skills until your map reading becomes second nature and you can safely plan route, time, walking speed and distance over a range of terrains. A GPS unit can also be a good idea as a back-up, but they shouldn't be relied on, it's your map reading that's going to get you home should the battery in the GPS run out.
If you're new to the off trail, pick an easier terrain to start with, which has a dominant feature such as a peak or creek to give you a solid reference point. Have a base camp to return to and complete several out and back day hikes first before venturing further afield for longer.
And, finally, before each hike, work out your objective – is it to navigate from A-B, or are you on nature and wildlife expedition or photography hike to capture your journey on an uncharted trail? As well as your skills and experience, having a clear plan and map route will be key to the success of your off-trail hiking trip.
Respect The Environment And The Weather
Going off trail effectively means you are hiking through a largely untouched and fragile environment so it's essential that you are respectful of the habitats and wildlife around you. Some areas may have off-trail bans so do your homework before you set off and adhere to any regulations or permit requirements that may be in place.
As an off-trail hiker, it's also essential to reduce any impact you may have on the natural world you are privileged to be enjoying. Be mindful of habitats underfoot, be respectful of wildlife and leave no trace, especially if you are camping out overnight. If you're in any doubt, check out the website of the national park you are planning to hike.
When off-trail hiking, you should also never take the weather for granted, as it can seriously scupper your adventure plans. You want to plan as far as you can for the unpredictable but still be prepared for any changes while out in the wilds. Knowledge of weather patterns will prove invaluable to the keen off-trail hiker, not only in the prep and packing but while out hiking. When it comes to weather, forward planning is a must, and with the smart tech now available, you can quickly and easily get an idea as to when is the best time to venture out. You could also make the most of local knowledge before setting off. You should never be complacent when off the trail and always be prepared to re-think your plans in line with any changing weather forecast.
Ensure You Have The Right Gear And Clothing
There's a simple mantra when it comes to gear for off-trail hiking – pack everything you need and leave out everything you don't! Your starting point is your rucksack or day pack – it will need to be robust, lightweight and comfortable, and packed to give you stability and balance for those rocky paths. You will also need quick and easy access to the essentials, such as maps, cellphone, food, water. Make sure your backpack also has sufficient external loops and pockets for attaching your camping gear if it's an overnight trip.
When it comes to your clothes, the layering system is the best way to go, so you are prepared for a range of weather changes and try to buy the best rain jacket you can afford. Hats, hiking gloves, buff, hiking sunglasses, trekking poles…these are all dependent on the terrain and time of year you are hiking. Invest in good hiking shoes or hiking sandals too, and make sure they are comfortable and 'broken in' before you head off. A wicking pair of walking socks will also help to keep your feet cool. First aid kit, matches/firestarter, pocket knife, headtorch, duct tape and/or repair kit, GPS, compass, maps, insect repellent, sunscreen – your safety and essential kit should also be well-planned and packed.
Food And Hydration
Whether it's a day hike or a multi-day wild camping trip, keeping hydrated and nourished should be central to your planning and trip management. Going off the beaten track means there'll be no short detour to a park campsite for a refill or refuel so you need to be able to take everything you need, plus a contingency should your plans go awry.
Water – you'll need two to three liters of fresh water a day, more if you are hiking in the heat. For a day hike, this shouldn't be a problem if you have a good hydration pack in your backpacking backpack plus a couple of side water bottles but if you are hiking for longer, then you will also need to be prepared to find your own. First up, pack a portable water filter or purification tablets (you'd be wise to take these with you on a day hike too) and have a way to boil up water (this should all be part of your essential camping kit). Then be prepared to know where to source good water, whatever your hiking terrain. Snow, streams, river, rain run-off are the obvious sources but also know what signs to look for, such as bugs, birds and other wildlife as well as certain vegetation that indicate water is nearby.
Food – you'll need a supply of energy to keep up with your off-trail route so regular refueling is essential. Make sure you have sufficient food for the length of your trip, at least 2,500-3,000 calories per full hiking day. Go for calorie-dense and high protein food and ensure you have ready access to on the good food so you can eat regularly as you hike. For a day trip, you could pack pre-prepared snack food such as granola bars, protein trail mix, dried fruit, chocolate, and beef jerky so you can graze throughout the day. Packet pasta or soup can also work if you can heat up water. For an overnight trip or longer, you need to pack for evening meals, which is where dehydrated camping food work well as they are light and compact but designed to be nutritious. Always work out in advance how much food you'll need to take for the length of your trip and pack well.

How To Avoid Common Mistakes
We're all only human and sometimes we get it wrong. But out hiking off trail, errors can cost and so you need to try and avoid simple problems escalating. Here's how to prevent some off-trail hiking mistakes that can ruin your trip:
Always have a back-up plan – sounds simple, but when you're freestyle hiking in the wild, you need to have a Plan B. At the very least, agree in your group the scenarios you would call time on your hike and mark on your map the nearest hiker paths and places of 'civilisation' you can default to. Have emergency numbers logged in your phone just in case.
Go at the pace of your least experienced hiker. Your trip should be fun, safe and enjoyable for everyone in the group so the skillset required for the route should not exceed that of the most inexperienced member.
Give wildlife a wide berth – it's inevitable you will encounter nature on your wild trek and that is all part of the joy of off-trail hiking but don't push your luck, especially with larger critters. Keep a respectful distance and clear up any food from your campsite. Do your research to make sure you are not venturing out at particularly challenging times for the local wildlife, such as mating season and know the signs you may be entering a large animal's territory. Make the most of local knowledge and park websites if in any doubt.
Have a 'base camp wingman'–before you set off, make sure someone knows what time you set off, where you are heading and how long you'll be gone. It could be a bud who is keeping base camp, a park ranger or even your mom. Whoever it is, needs to know when you are running over time and when to sound the alert.
When To Bail
All experienced off-trail adventurers know when to call it a day and it is something you need to be prepared to do. The consequences of running into trouble can be significant when off trail and there's no place for pride or stubbornness when things start to go wrong.  Here's just a few scenarios where you'd need to seriously re-think your off-trail plans:
Your trip is way behind schedule, light is fading, and you and your buds are getting fatigued. Don't plough on aimlessly, set up camp for the night and use the time to re-evaluate.
It's clear that extreme weather is approaching. If you're kitted out well enough, seek shelter in a safe place or if you've time, turn around and return back to base.
You or one of your posse gets sick or injured. This is when things can really escalate if you ignore the situation or try to push on. Now's the time to set your back up plan in motion and get to safety or call for help.
You find yourself out of your depth. Despite all your meticulous planning, nature has a way of throwing the odd curveball your way meaning you could encounter environments or conditions you have not encountered before, such as a high running river or a sheer drop. If you don't have the right equipment, skills or knowledge to tackle what you find in front of you, stop. If you can't find a way safely through, get out the map and find your way back to a familiar marked trail.
If you are in any doubt while hiking off trail, there's no problem in deciding to bail. Better safe than sorry and there will always be another day for a totally awesome off-track trek.
Source:
These 10 Hiking Trails Will Blow Your Mind – National Geographic