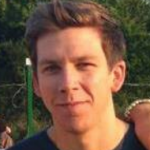 Hiking And Survival GPS Apps
With summer almost at an end you probably want to get at least one last hike in before the weather starts to turn and you need to pack your hiking shoes, backpacks and compact binoculars away until next year. If you plan to embark on one last trek into the densest of woodland, you need to ensure that you bring the proper survival equipment with you. Nowadays, that equipment includes your smartphone that you can keep safe in your hiking pants to help check you are going the right way as well as taking pictures of the scenery. There is nothing worse than getting lost when hiking, so to keep you safe, we've put together a list of the the best hiking and survival GPS Apps for when you are out on the trail.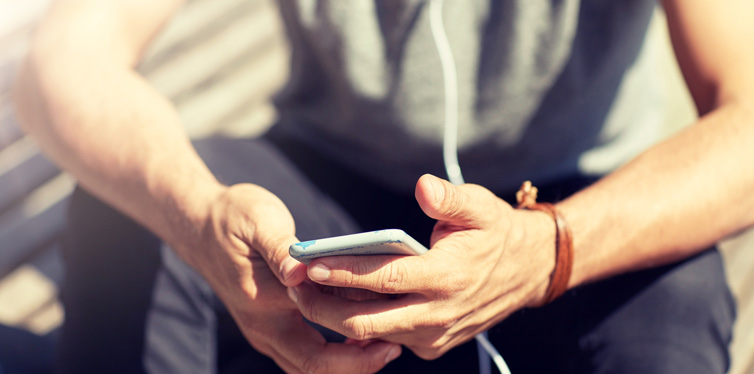 Map My Hike GPS App
While not strictly a hiking app per set his app comes with everything you could possibly need when heading out on a day hike or even one that will cover a week if you have the battery for it. Included is a tracking feature, which will help you determine just how much farther there is to go and, for the competitive among us, there is the option to compare times with other hikers to try and achieve the high score, just don't wear yourself out trying to beat Lucien from Oregon's best time, there's always another chance.
It can be synced with hiking watches that will help record your distance, calories burned and even food intake. It was developed, curiously, by Under Armour, which might explain its greater emphasis on the health-side of things, but whatever, it doesn't really matter who created it as long as it works and is a great way to look back on previous hikes and see your progress.
Cool Features:
Community-based platform
Distance, time, calorie tracking
Sync with wearable tech
Driving instructions to trailhead
Price: Free or $5.99/month / $29.99/year for Premium
Gaia GPS Hiking Maps, Hike App
Named after Mother Nature herself, Gaia GPS Hiking app has been designed to protect you from the potential dangers of the wilderness and comes packed with detailed maps that include topographic, satellite and road versions.
It comes with a built-in search function that allows you to to view the many parks and trails of the world so you never run out of somewhere to walk and automatically backs up data that can be synced with multiple devices. These are part of the membership and premium subscriptions but for avid hikers it is more than worth it.
Cool Features:
Massive database
Sync with multiple devices
Record trails in real-time
Multiple types of terrain view
Price: Free. $19.99/year Membership. $39.99/year Premium

All Trails
Okay, not all trails, as the app is concentrated with hiking around North America, but there are so many on the continent that it would be impossible to see them all anyway. All Trails contains more than 50,000 different trails that include pictures, reviews and tracks that might take a bit of the adventure out of your hikes, but will at least keep you safe in the knowledge that you won't get lost.
It helps you find the trails that are closest to you, which is an excellent way of getting out there if the urge to explore strikes unexpectedly and is especially useful when you are out of town. The reviews are heavily monitored to ensure that only the truest information is shared, and you can also view topographic maps for most of the trails.
Cool Features:
Geotagged pictures
Community-shared information
Trail database access without wifi or data
Route planning
Price: Free, $29.99/year for Pro, or $99.99 one-off for unlimited
 
Maps 3D Pro
Unlike many hiking or survival apps, Maps 3D Pro comes with detailed terrain display and allows you to download these maps for offline use for those times when you are deep, deep into the woods while still giving great detail about what is to come.
This terrain detail is perhaps the biggest selling point of the app, as it will show you hills, valleys and even water to give you the closest idea of just where you are. Even before the hike, this is useful as you can use it to adequately plan your route and look out for things you want to see and where you believe is the best place to call it a day.
Cool Features:
Detailed terrain
Offline map storage
2D and 3D topographical views
Easy-to-use search feature
Price: $3.99
Available on: iOS
Ramblr
Part of what makes hiking so enjoyable and rewarding is the way that fellow hikers work together to give each other the best experience possible. Ramblr is very much like a social media app for hikers and has proven popular among the community since its launch.
Described as a hiking journaling app, allows you to share your experiences with friends and family and also offers GPS, route tracking, downloadable maps and trail recommendations from other hikers for you to explore. Also included is distance, elevation and speed features to give you the best idea of what your hike entailed and how you performed.
Cool Features:
Share with friends, family and fellow hikers
Trip stats
GPS
Downloadable maps for offline use
Price: Free
Spyglass
The adventure app to end all adventure apps, Spyglass combines GPS with the compass and beautifully crafted graphics to create an excellent hiking and survival experience for all. It boasts augmented reality GPS navigation and the ability to navigate by the stars for those calm and definitely-not-terrifying night hikes.
The GPS toolkit includes a heads up display, binoculars and an altimeter that gives you perhaps more than you'll ever need, but that's always a nice thing to have.
Cool Features:
Augmented Reality GPS Navigation
Waypoint save
Navigate by the stars
Measure distances, angles and sizes
Price: Free on Android, $5.99 on iTunes Store
Cairn
Cairn gives both you and your friends and family the peace of mind that if you get lost on the trail you will not be hard to find. It is these safety features that make it stand out as one of the best hiking and survival apps available and provides something different from your average GPS-based hiking app.
The app allows you to share plans with your contacts and, should you fail to return at a set time, it will notify them by displaying your GPS location during the trail. This is a great way of staying safe during your adventures while also not managing to panic your mom too much.
Cool Features:
Apple Watch compatibility
Contact notification if you disappear
Distance stats on-trail without battery loss
Downloads of detailed topography for offline use
Price: Free
Available on: iOS
 
Google Maps Offline
We have all used Google Maps in our day-to-day lives to and from the office, driving to a friend's place or just trying to find that cool new bar that everyone keeps talking about. While the app (that comes pre-installed on Android phones) is great for getting around the city, it is also useful when out and about in the wilderness.
The offline version uses the GPS chip as opposed to the cell antenna to direct you and provide destination searches and turn-by-turn information to ensure you never lose your way. Those in the US might already be aware of this helpful feature, but the secret will soon be out.
Cool Features:
Offline access
GPS tracker
Destination searches
Easy-to-understand directions
Price: Free

Into the Woods
Ensuring that you stay safe and sound during your hikes is paramount, so even if you are a hiking purist who plans their treks by sun and stars, it is still useful to bring your smartphone with you to get out of a sticky situation, because you never know what could happen out there.
Sources:
Your Smartphone Is a Great Adventure Tool – Outside Online
10 Best Hiking and Survival GPS Apps – Lifewire
The Best Hiking Apps – Digital Trends