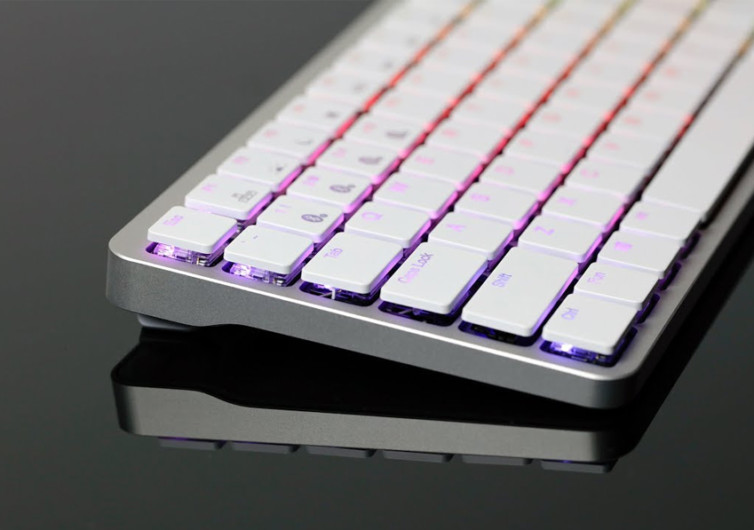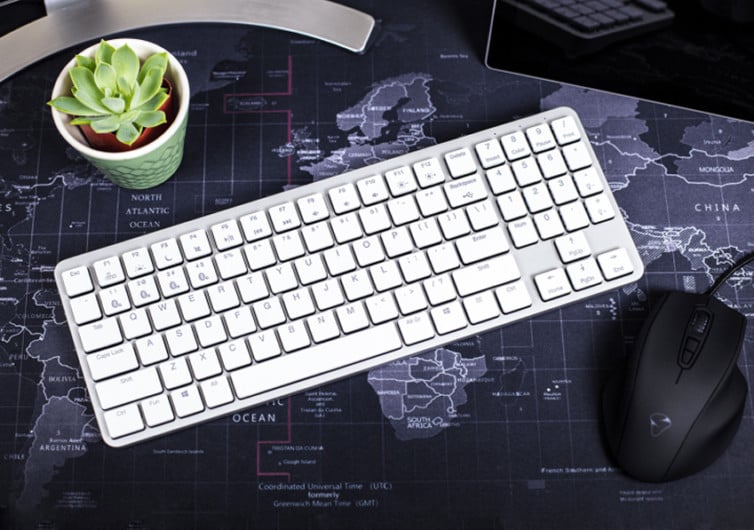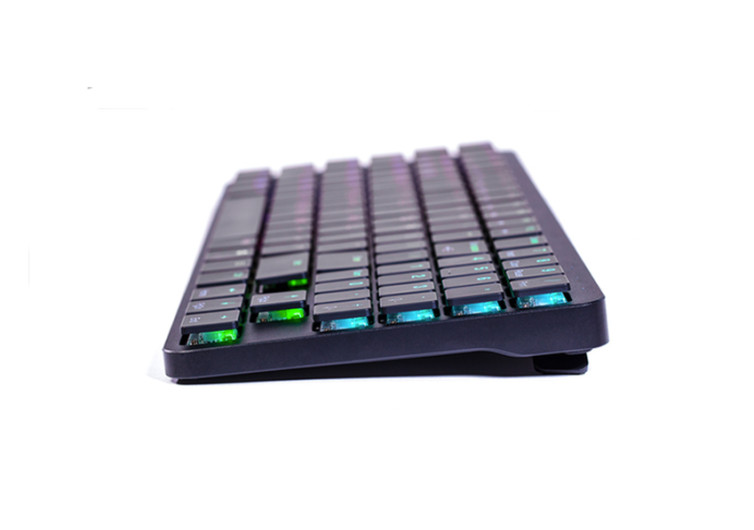 GearHungry may earn a small commission from affiliate links in this article.
Learn more
Hexgears X-1 Keyboard
No ordinary keyboard can ever replicate the performance afforded by fully mechanical keyboards. And while most designs of this type of computer peripheral are primarily intended for avid gamers, the Hexgears X-1 is a low profile, fully wireless mechanical keyboard that is designed and built for the individual who simply needs to boost his productivity levels.
The X-1 is a collaboration between Hexgears and Kono Store to give you a kind of keyboard that boasts of American ingenuity and German precision. The high output RGB backlighting on the X-1 is unlike the lighting systems in other mechanical keyboard designs. It's simply the kind of visual feedback one needs to key-in the strokes that can literally translate to increased productivity.
The casing doesn't disappoint either. The aluminum used in its casing is elegantly machined to give users a form factor that is lightweight, compact, and definitely sturdy. While the X-1 is geared primarily for professionals, there really is no holding avid gamers back from trying the performance afforded by this Hexgears creation.
Drawing inspiration from the wing profile of the world's first supersonic aircraft, the Bell X-1, this keyboard's unique architecture features the same elements that made the Bell X-1 a legend. From high-performance mobility to quick launch capabilities and multiple pairing systems, the Hexgears X-1 is bound to impress.
The Hexgears X-1 gives you complete freedom on how and where you want to use it. Most mechanical keyboards tie you to your desk. And while the X-1 also comes with a USB-C cable you can easily plug into the keyboard's built-in port, you'd most likely use its Bluetooth mode more often.
Most mechanical keyboards will only last several months to a few years before their keys start showing signs of deterioration. The X-1 features Choc switches that have been rated for more than 70 million keystrokes or presses. This is way better than Cherry MX switches that have become the standard of conventional mechanical keyboards.
It's this worry-free construction of the most important element of the keyboard that makes the X-1 so awesome whether you're a serious gamer or an equally performance-driven professional.