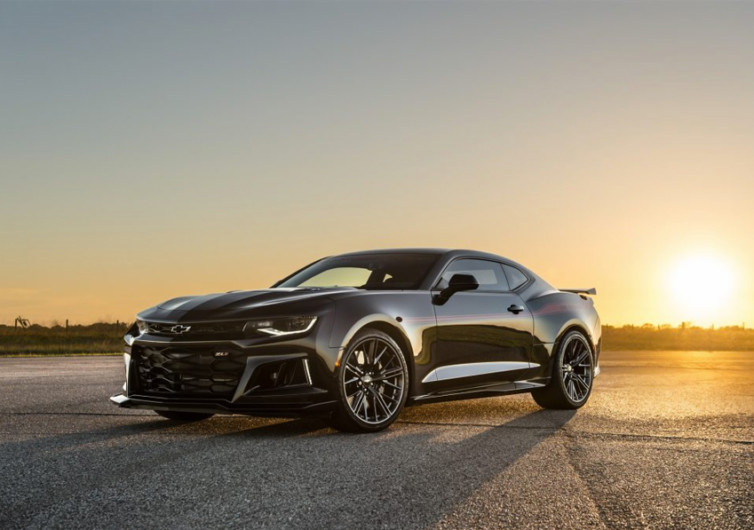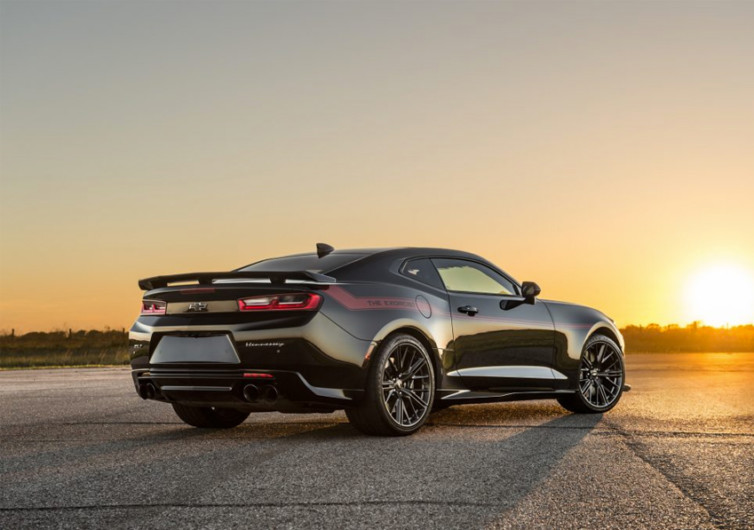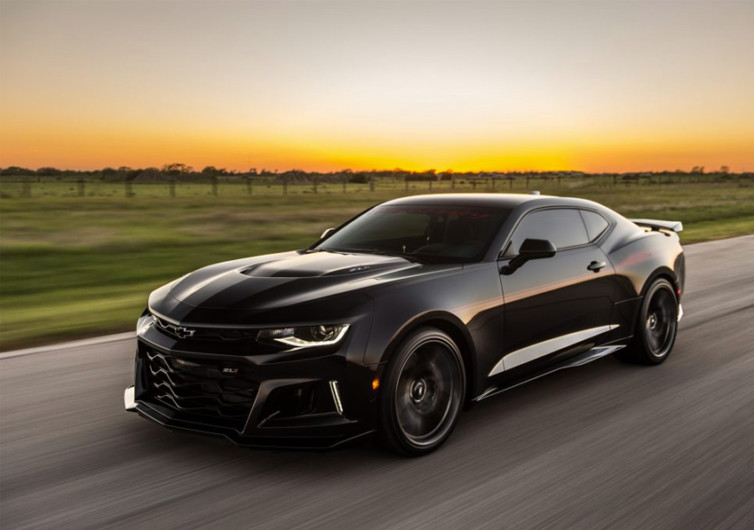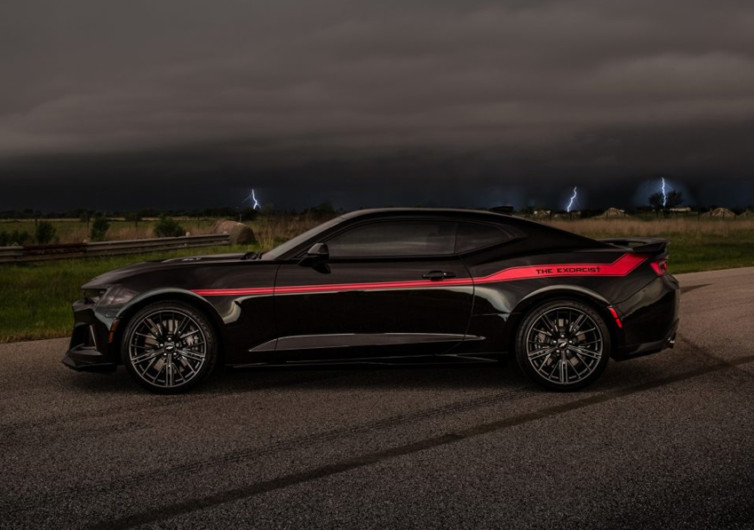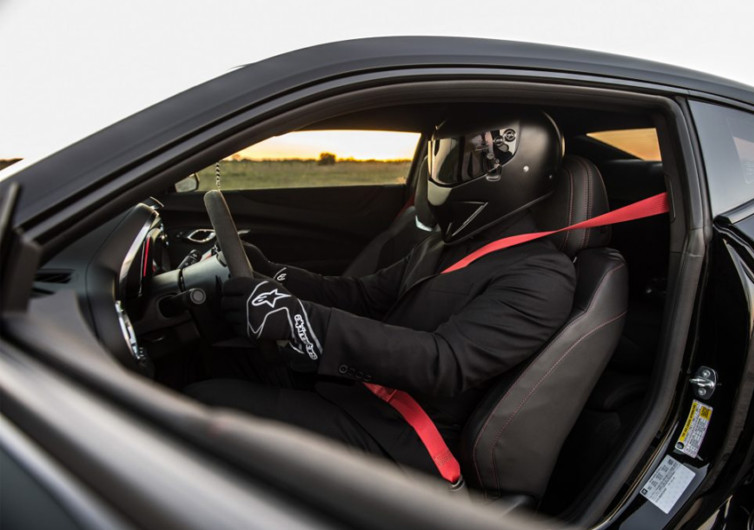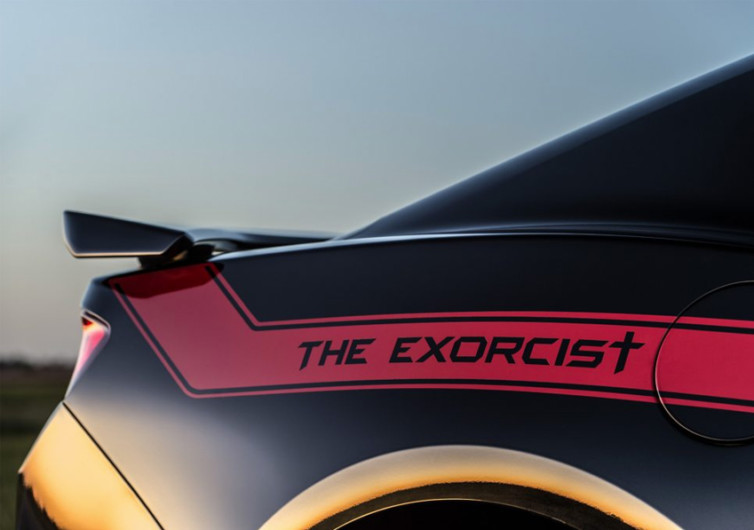 GearHungry may earn a small commission from affiliate links in this article.
Learn more
Hennessey Exorcist Camaro
Fully capable of reaching top speeds of up to 217 MPH and acceleration from 0 to 60 in less than 3 seconds, the Hennessy Exorcist offers a different driving experience that will leave you breathless the moment you sit behind the wheel of the ZL1 Camaro-based coupe or convertible.
What's unique with the Exorcist is that you have the option to get it as a whole or, if you already have a ZL1 Camaro, as a conversion kit. You also get to pick whether you'd prefer the more stable coupe version or the sportier convertible. Regardless of what you will choose, you will still get 1,000 thoroughbreds under the hood fully capable of delivering up to 883 lb-feet of torque at the redline. Optional upgrades are also made available to those who aspire for 20-inch tries, full automatic tranny, H10 Monoblock wheels, and a unique track tool kit. It is as if the standard upgrades for the Exorcist are not enough to have you not wanting to get off from behind the wheel.
The Hennessy Exorcist simply boosts the already-powerful features of the ZL1 Camaro. By giving it more power and more elegant styling, the Exorcist clearly redefines pure driving pleasure as we know it.
You May Also Like: Best Car Wax Of 2019
CHECK PRICE ON HENNESSEYPERFORMANCE.COM