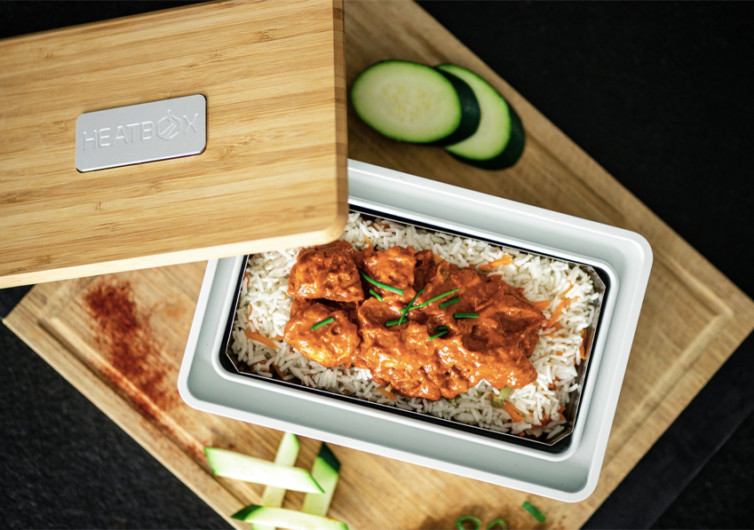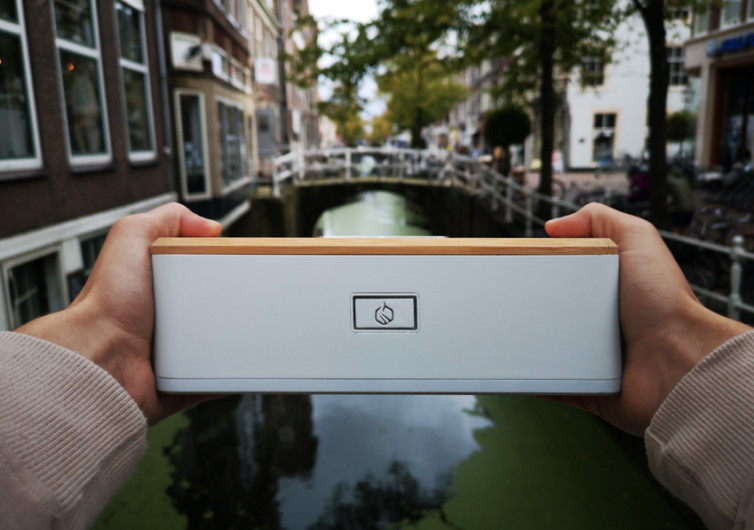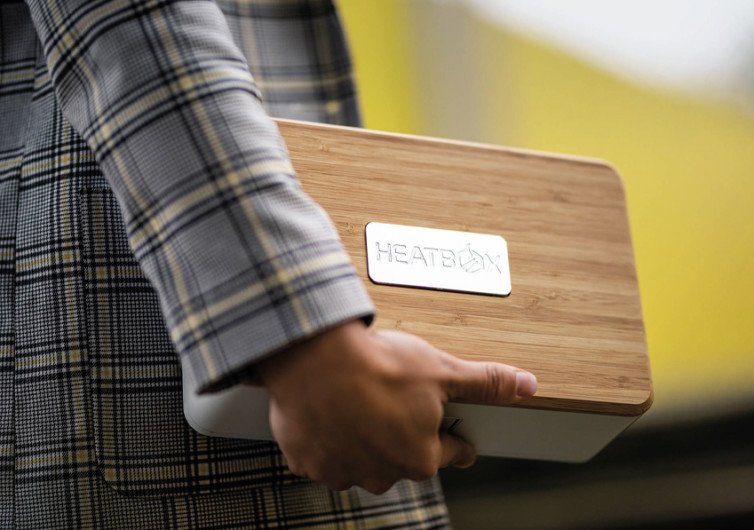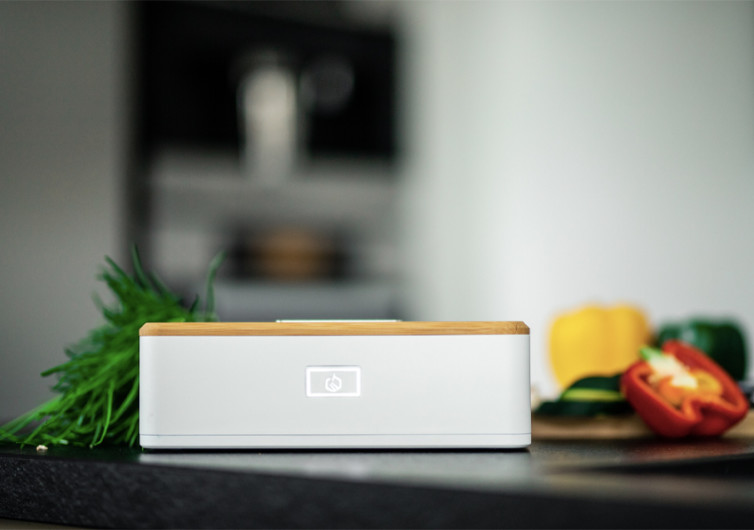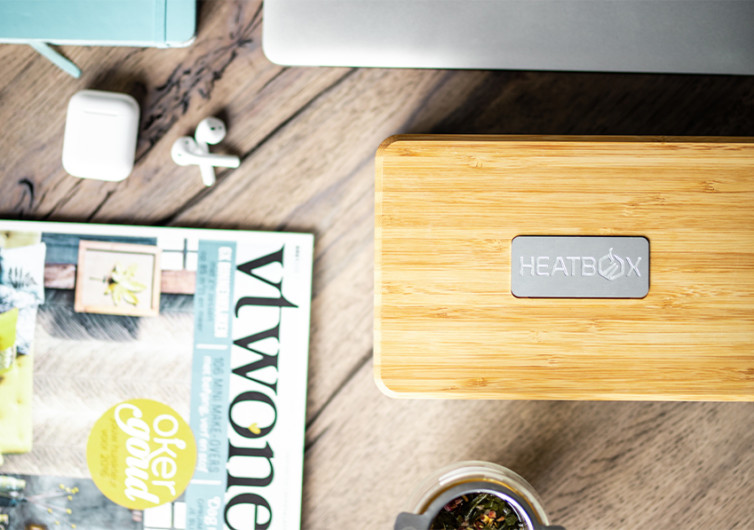 GearHungry may earn a small commission from affiliate links in this article.
Learn more
Heatbox Heated Lunchbox – A Self-Sufficient Hottie
Maybe your lunch break doesn't take place in the breakroom; maybe you're constantly on the go. Outdoors. Nowhere near a microwave. Miles and miles away from the closest drive-through. Do you feel a twinge of regret as you pull your soggy sandwich out of your cold lunch box? If this sounds like your lunch break, the Heatbox heated lunchbox is for you.
Heated Lunchbox Basics
This rechargeable-battery-operated, steam-powered, self-heating lunchbox is for those who want their lunch hot and ready, with no attachments needed. All you need is a charged battery and a squirt of water before you leave in the morning, and within 12 minutes, your lunch is warm, fresh, and delicious.
Reheating via steam is a better way to heat your food since it introduces moisture and freshness to your meal, rather than dehydrating and overcooking your food again. With a USB-C port to charge your battery (or charge your phone from the battery pack), you can go anywhere and eat like a king.
If It Ain't Dutch, It Ain't Much.
This sleek, unique design was the brainchild of the Netherlands. The striking natural treatment of the bamboo lid and the ergonomic layout of the heated lunchbox come straight from the elegance found throughout the Dutch's homelands. Anti-slip rubber pads on the base ensure your lunch won't go flying when you nudge your desk — or hit that pothole. There's a reason this design was named the Best Kickstarter of 2020, folks; Heatbox gets it.
Tech Savvy
Recharge the heated lunchbox's battery via a USB-C cable for easy compatibility with the rest of your technology. On one full charge, you can use the heated lunchbox up to three times before you need to charge up again. This battery doubles as an on-the-go charging station for your smart devices, too.
Controls for your heated lunchbox reside on the side button or on the Bluetooth-enabled app, which allows you to select the amount of steam you need to heat your food while you're walking back from that meeting.
The inner lid and inner container are both dishwashers safe, but be careful cleaning the rest of the box; we would recommend spot-cleaning by hand and avoid dunking the entire contraption into water.
Steamed to Perfection
What sets this heated lunchbox apart is its unique steam-powered reheating technology. When you prep your meal, add up to 20 milliliters of water to a separate compartment from your food. The inner lid will keep your food from getting soggy, don't worry — the leak-proof compartments will see to that. When it's time for lunch, remove the inner lid, replace the exterior lid, and turn on the Heatbox (remember — there's an app for that). In 8-12 minutes, your hot lunch is ready.
The low setting works best for smaller meals or lots of veggies. The average meal, say a mac-and-cheese bowl or fried rice, works best on the medium setting. If you plan to reheat that thick and creamy corn chowder or the hunk of pot roast from last night, select the high setting and give it a few extra minutes.
Dimensions
Not much larger than your average lunchbox, but with a heckuva lot more power. The Heatbox weighs just 2.7 pounds (sans food, of course) for easy transport. It measures nine inches long by six inches wide and three inches deep, so it's easy to toss into a backpack, purse, or work bag. (Remember—it's leakproof!)
The Heatbox heated lunchbox will sell for $199, but you can snag it for a cool $149 if you back the project's start-up fund. (They are over their funding goals, but what's the harm in saving $50?) If you aren't completely satisfied, Heatbox offers a full one-year warranty, to boot.
CHECK PRICE ON MY HEAT BOX