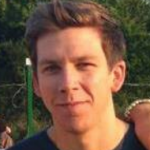 Healthy Seeds
For years we've been flooded with information on the health benefits of eating seeds. Nutritionists keep telling us to choose foods that have seeds incorporated into them or enjoy them as a healthier alternative to snack foods. Seeds are packed with vitamins and minerals so there is no denying they are good for us.
Some seeds are obviously healthier than others and fall under the trendy title of being superfoods. These types of seeds are great sources of natural energy and as they keep us satisfied for longer, they are fantastic for those who want to lose a few pounds as they are delicious and deliver many of the nutrients we need to perform at our best.
If you're considering adding some of these tiny nutrient bombs into your daily menu, sorting through the list of which ones to choose can be a bit of a minefield. The choices are almost endless and it may not be practical or economical to store too many varieties in your pantry. To narrow the list down, we've chosen 6 healthy seeds you definitely should be eating.
1. Chia Seeds
These tiny but potent little seeds first made an appearance in the 1970s, but not as a food source. Chia Pets were a cute plant to have in the home. The bases were made of terracotta and came in different animal shapes. The bodies of these animals were covered in chia seeds and if watered correctly, the seeds would sprout and cover the selected areas in greenery.
Fast forward a few decades and chia seeds have now become a popular superfood. A couple of tablespoons of this minuscule seed boasts 11 grams of dietary fiber, plus protein, omega-3 fatty acids, magnesium, manganese, calcium, and phosphorus. It also has other nutrients like potassium, zinc and a number of B-group vitamins.
Chia seeds have a mild nutty taste which makes them ideal to add to a lot of different foods you are probably already eating. You can add them to a variety of cooked dishes, but for convenience, they are amazing to mix with your favorite cereal or smoothie. You can also get creative and soak them in yogurt, milk – including non-dairy milk or fruit juices for chia pudding. You can add cocoa, vanilla or fruit for a low calorie, the nutritious dessert that will satisfy any sweet tooth.
2. Hemp Seeds
Most people automatically think of marijuana when the topic of hemp seeds is being conversed, but hemp seeds are incredibly healthy, and although they are in the same species as marijuana, they won't give you the "buzz" of their naughty cousin.
To start with, hemp seeds are high in digestible protein. In fact, they provide all nine essential amino acids. That in itself is pretty impressive. Hemp is also a good source of antioxidants, vitamins, and minerals. The nutrients in hemp seeds have been proven to lower many of the risks associated with heart disease, they can help reduce inflammation and can relieve many skin conditions.
Like many seeds, they are easy to add to a variety of dishes. All you need is a tablespoon full per day in your cereal or to add a little crunch to an otherwise boring salad. You can add them along with other seeds in a loaf of bread or muffins as well. Their nutty flavor makes it easy to munch on all on their own.
3. Flax Seeds
Flax seeds have been consumed for centuries. Ground or whole, they can be added to almost anything. Nutritionally, they are loaded with protein, fiber, and omega-3 fatty acids. Then come the vitamins and minerals, which are also abundant in this awesome little seed.
The health benefits of flax seeds are numerous. They are a rich source of lignans which may reduce the risk of many cancers. The soluble fiber in flax seeds reduces cravings, slows down digestion which gives your body a better chance to absorb other nutrients, regulate blood sugar levels and lower cholesterol.
As with many great seeds, flax is easy to add to your normal bowl of cereal or your favorite smoothie. You can also bake flax seeds ground or whole into bread, muffins or cookies. If you don't want to add eggs to your baking you can simply mix a tablespoon of ground flax with 3 tablespoons of warm water and use this as an egg substitute.  Bake them into cereal energy bars or use them in energy balls for a tasty on-the-go snack or if you need a mid-afternoon energy boost.
4. Poppy Seeds
Tiny but potent, poppy seeds are often featured on top of muffins, bagels, and bread of all types and sizes. They are delicious and full of nutrients such as calcium, iron, and phosphorus. These teeny seeds contain oleic and linoleic acids which are potent in the fight against coronary diseases. Additionally, they are a rich source of dietary fiber and B-group vitamins.
In terms of digestive health, they add bulk in the digestive tract by absorbing water which goes a long way in treating bowel problems such as constipation or diarrhea. It can also ease the discomfort caused by irritable bowel syndrome.
Poppy seeds are a favorite topper for many pieces of bread, bagels, and muffins. They can also be added to smoothies, fruit, and yogurt or cakes for a healthy twist, or sprinkled on salads, stir-fry and any other dishes you like.
Just be careful with the quantities of poppy seeds you consume. They come from the same plant as opium and may contain trace elements of opiates. While you may not feel the effects of any traces of opiates in your poppy seeds, you could still have enough in your system for a false positive result in a blood test. Consume with caution if you are in a position that requires regular blood testing.
5. Sunflower Seeds
Driving past a field of sunflowers, it's hard not to smile. But did you know how much you can smile from the inside by regularly consuming sunflower seeds? These little babies are very high in healthy fats, as well as magnesium, protein, fiber, copper, and selenium. They also contain phytochemicals which have a proven anti-cancer effect.
Sunflower seeds are also one of the richest sources of Vitamin E. This powerful vitamin has anti-aging and wound healing properties, as well as reducing skin inflammation and promoting cardiovascular and digestive health.
On their own, sunflower seeds make a fantastic snack. Keep a handful on hand when you need to nibble between meals or you can add them to your favorite stir-fry, salads or smoothies. They can also be easily baked into bread, muffins and other pastries. If you want to get really creative with them, crush them up and use them as a gluten-free alternative crumb coating for your favorite meats.
6. Pumpkin Seeds
A quarter of a cup of pumpkin seeds offers around 16% of your daily iron intake. Pumpkin seeds also offer more dietary fiber than most seeds as well as zinc, magnesium, amino acids, protein, and omega-3 fatty acids. That alone makes them a super snack.
There are a number of health benefits you can get from regular consumption of these delicious seeds. They have been associated with lowering the risk of colon and prostate cancer and improving bladder health. The health benefits don't end there. The high magnesium content is great for regulating blood pressure, reducing the risk of heart-related diseases, maintaining good blood sugar levels and promoting good bone health. The high content of zinc in pumpkin seeds has also shown to help improve the quality of sperm and fertility in men.
The best time to snack on pumpkin seeds is at night. They are a natural source of tryptophan which is the amino acid which can help improve the quality of your sleep. Of course, this versatile seed can be used in a lot of your cooking. You can bake them into bread and muffins, but also make your own health bars or simply add them to your favorite cereal. You can further add some great flavor to your dishes by substituting your regular oil with pumpkin seed oil for added health benefits and amazing, rich flavor.
Most edible seeds contain amino acids, protein, and essential fats. They also contain considerable amounts of vitamins and minerals which are all necessary for good health. Seeds are easy to add to a variety of dishes for added taste and texture, as well as gaining their nutritional value. Most are also fantastic to eat on their own.
The high protein content of most seeds makes them ideal for those wanting to lose or maintain weight as the high protein content keeps cravings at bay so you'll feel fuller for longer and avoid mindless eating.
These 6 healthy seeds should definitely be on your weekly shopping list. They are all amazingly good for you in a variety of ways and these 6, in particular, are readily available in most stores.