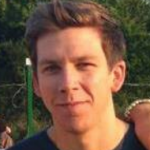 Healthy Mushroom Varieties
All variations of edible mushrooms pack serious protein and fiber, as well as B vitamins, making them a healthy addition to your diet. What's more, mushrooms also boast selenium; a powerful antioxidant that aids to support the immune system as well as preventing damage to cells and tissues. Over the years, that has been increasing research to support the fact that there are several health benefits of mushrooms which have previously been overlooked. Who even knew there was such a thing as mushroom supplements?!
If you're not a mushroom fanatic, although we imagine there are a few out there. You might be surprised to learn how many varieties of mushrooms you can find, some edible, some best consumed as a liquid or powder. Beyond the standard button and chestnut mushrooms that we often see on the shelves of supermarkets, there are a whole host of fungi, often deriving from Eastern regions that offer an abundance of health benefits.
Lion's Mane
Lion's mane mushrooms are large, white mushrooms that somewhat resemble a lion's mane as they grow, hence the name. In Asian countries, they are favored for both culinary and medicinal purposes. This type of mushroom can be eaten raw, dried, cooked or even stepped in tea. The extracts of lion's mane mushrooms are often used for over the counter mushroom supplements in Asia and beyond.
Chaga
Though not so appealing in appearance, the Chaga mushroom is becoming more and more popular in the Western world thanks to its potential health benefits. After being used for centuries in Siberia and other Asian territories to boost immunity and overall health, they're slowly but surely making their way to the Western market. Chaga mushrooms are best enjoyed as a cup of tea so you can make the most of the antioxidants. However, it's essential that these particular types of fungus may pose some risks, so do your research before taking the plunge.
Shiitake
Finally, a mushroom on this list that people will actually recognize. As one of the worlds most favored mushrooms, they are prized for their rich, savory taste that is a welcomed addition to almost any dish. But it's not just taste they're good for. They also offer a range of diverse health benefits, with some researching finding that some of the compounds in shiitake might be able to boost immunity, support health and even fight cancer.
Maitake
The word Maitake means dancing mushroom in Japanese. Its interesting name was awarded after people danced with happiness upon finding it out in the wild and discovering its amazing healing properties. Although the Maitake mushroom has been used in both China and Japan for centuries, it has only become popular in the US in the past twenty years or so, with the benefits, it's a shame it wasn't introduced sooner.
The maitake mushroom is a type of adaptogen, which can help the body to fight against both physical and mental difficulties in any form. With promises of longevity, improved health and vitality, this is undoubtedly a mushroom you'll want to try for yourself.
Cordyceps Militaris
Best consumed in a mushroom supplement, the cordyceps millitaris derives from the high mountainous regions of China. This type of mushroom is most commonly used in a medicinal form to treat male sexual issues and kidney disorders. The research found that might improve immunity by stimulating cells, leading to improved health.
Reishi
Another mushroom favored in Eastern medicine is the Reishi. Boasting a variety of potential health benefits such as boosting the immune system and fighting cancer, we can see why people jumped at the chance to try this variety. However, before you reach for the Reishi mushrooms, you need to be aware that its safety has come into question in recent years. If you're considering trying this particular mushroom for its health benefits, it's essential that you do your due diligence beforehand.
Turkey Tail
Last but not least is the Turkey Tail. These particular fungi contain compounds that are known to benefit health. With a whole host of mushrooms offering medicinal properties, one of the best known is the Trametes versicolor AKA the turkey tail. The most impressive quality of this mushroom is its ability to enhance your immune system thanks to the fact its packed full of antioxidants and polysaccharopeptide.
FAQ
Q: What is the best way to cook mushrooms?
A: While mushrooms can be eaten raw if you wish, specific cooking methods have actually been proven to increase some of the nutrients, particularly when grilled or cooked through in a microwave. In fact, research carried out by the International Journal of Food Sciences and Nutrition found that certain types of mushrooms, including shiitake, retain increased vitamins and nutrients when exposed to shorter cooking times. In a nutshell, microwaving or grilling mushrooms increased their antioxidant activity opposed to frying or boiling them.
Q: How should I store mushrooms?
A: It doesn't take too long for mushrooms to deteriorate, so storing them properly is essential to prolong their shelf life. If you've purchased pre-packaged mushrooms, they're best kept in the original packaging. If you buy loose mushrooms, you can store them in a paper bag or in a container. Instead of putting a lid on a container, you should cover it in plastic and punch a couple of holes through it.
It's worth being aware that most of the mushrooms that promise fantastic health benefits aren't the type you'll come across at your local supermarket. With that said, even common mushrooms offer plenty of benefits, so if you can incorporate them into your diet more, you most definitely should do! Finally, if you don't take care when you're selecting and preparing mushrooms, picking the wrong ones can lead to some severe problems, or at least, some hallucinations. So, if you're unsure on a type of mushrooms and the potential benefits and risks, be sure to approach with caution.