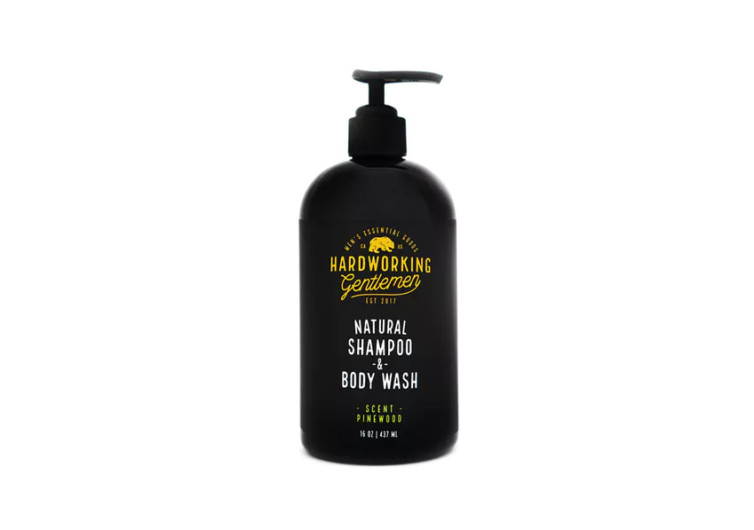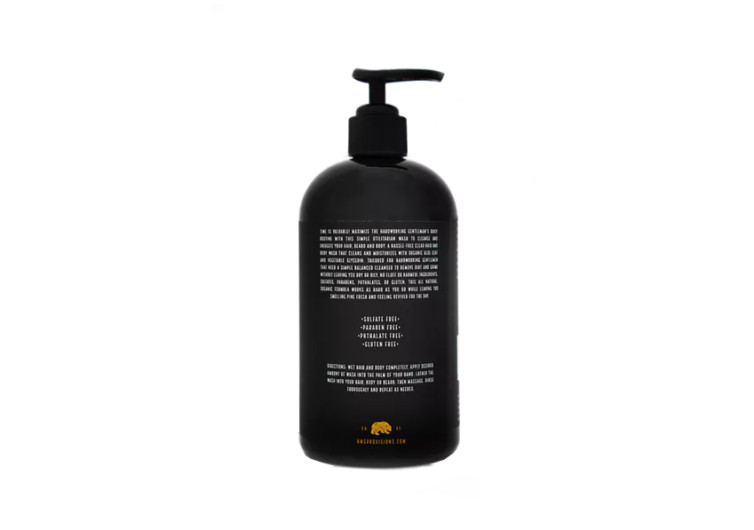 GearHungry may earn a small commission from affiliate links in this article.
Learn more
Hardworking Gentleman Natural Shampoo & Body Wash
Real men don't use ordinary shampoos and body wash to keep themselves clean and smelling fresh. What they need is the special formulation that only Hardworking Gentlemen can provide. The Pinewood scent of this natural shampoo and body wash is enough to produce a long-lasting clean and fresh effect on any man.
The Hardworking Gentlemen offers the ideal formula for the industrious men of today. It boasts of the finest selection of aloe leaves. The antibacterial and antioxidant properties of aloe vera can ensure healthier skin. It also gets rid of the main source of nasty body odor. Not only are you ridding the body of harmful pathogens. You are also nourishing the very same organ that is protecting you from such microorganisms and the elements.
Of course, since the Hardworking Gentlemen is a 2-in-1 formulation, it also provides the same level of benefits to the hair. Hardworking men in labor-intensive industries will love the fact that this shampoo can revitalize their hair. It also repairs and rejuvenates hair that may already be damaged from exposure to chemicals, environmental pollutants, and the like.
This shampoo and body wash combo from Hardworking Gentlemen doesn't contain any gluten, phthalates, sulfates, or parabens. At the very least, you will feel more confident and secure about what you are using on both your hair and body. Other grooming products come with harsh chemicals that can bring more harm to the body than good.
The all-natural formulation of the Hardworking Gentlemen Natural Shampoo & Body Wash makes it a worthy tool for modern men to feel fresher and cleaner all day long. This is a grooming product that is perfect for those who can only afford to spare a couple of minutes in the shower. At the very least, he will still feel and smell fresh and clean.
CHECK PRICE ON HUCKBERRY.COM