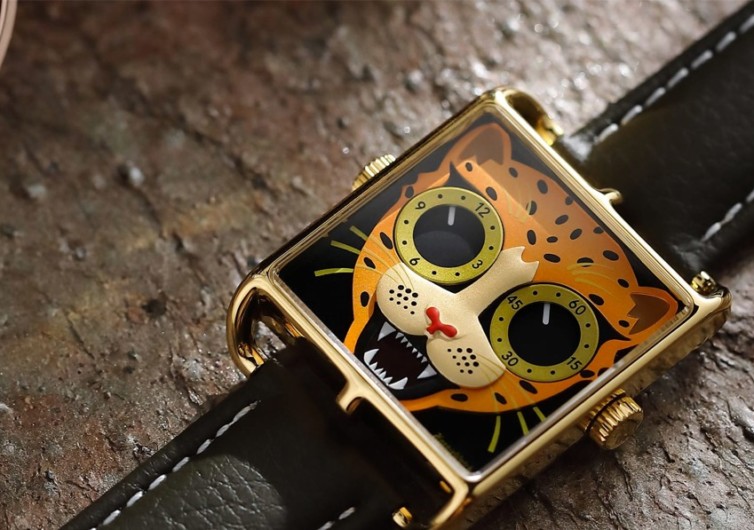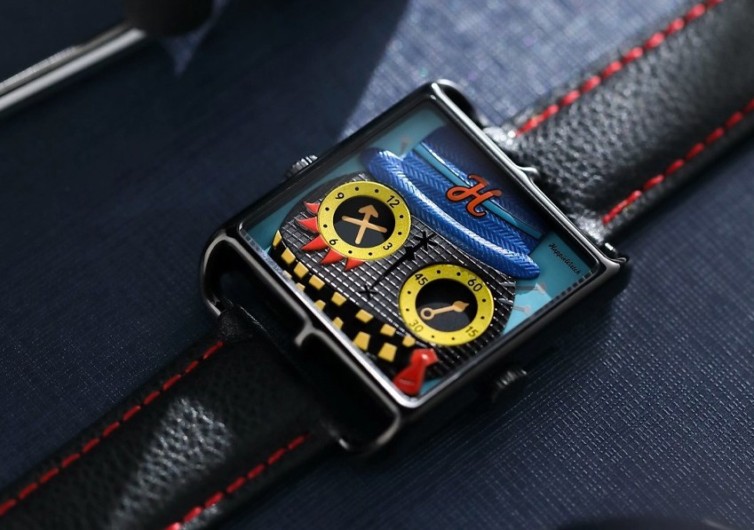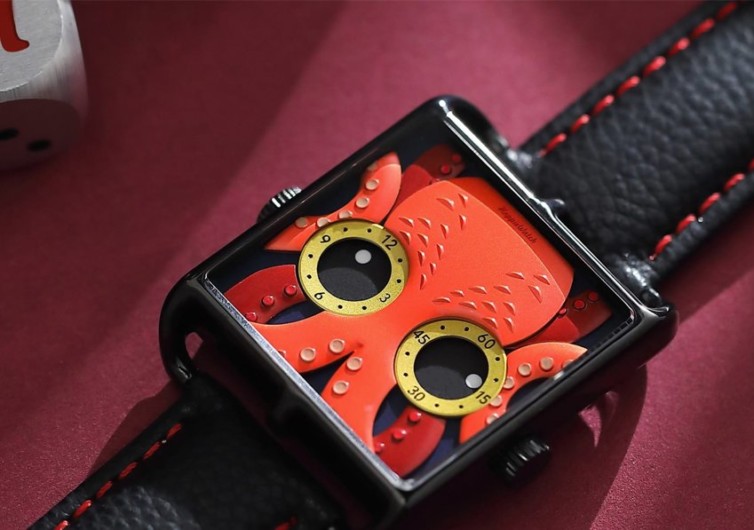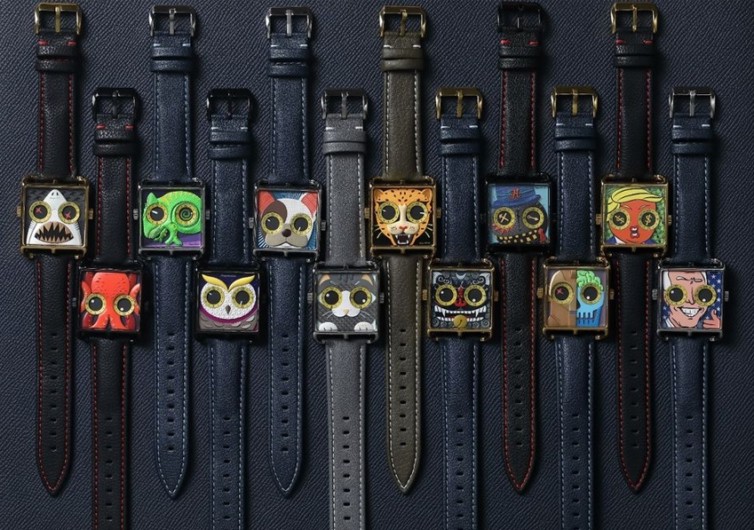 GearHungry may earn a small commission from affiliate links in this article.
Learn more
HappieWatch – Say Goodbye to Boring Watches and Jazz Up Your Wrist
Watches are a common and useful accessory for all ages and genders. They allow us to bring some serious personality and pizazz to our wrists; watches can also support our favorite activities through options like driving, piloting, and diving watches. HappieWatch recently launched a line of creative, unique, customizable, and waterproof watches on IndieGoGo. These aren't your average wristwatch. Each HappieWatch boasts a unique, limited-edition face and a customizable case and strap so you can make your HappieWatch all your own.
The Faces and Body
HappieWatch works with artists, designers, and creatives worldwide to bring their unique lines of watches to life. The IndieGogo campaign line boasts all sorts of creatures and humanoid faces. You can select a shark (this writer's favorite) or other animals like a cat, chameleon, or squid. Not psyched on animals? There are more choices of humanoid figures and fantastical creatures. The creature options each have a steampunk feel as their eyes are how you read the time. In each face, the left eye allows you to read the hour, and the right eye enables you to read the minutes.
Once you've selected your face, you can choose your preferred case metal and strap — either nylon, vegan leather, or metal — then assembled by seasoned watchmakers. For $239, this is a unique opportunity to adorn your wrist with a funky yet customizable watch. Each face comes with two vegan leather watch straps, but you can add on a nylon or metal band if that's more your style. It's unlikely you'll know many folks with these unique looks, as each face design is a limited-edition option.
The Tech
Cute and funky faces adorn the outside of these watches, but what's on the inside? The interior tech of this watch is mighty impressive. The watchmakers at HappieWatch have adjusted traditional Japanese quartz movements to fit the lightweight aluminum eye structures. The glass is sapphire crystal, and each dial features hand-colored metal pieces to create its unique look. This waterproof watch boasts 100-foot water resistance, so it'll be just fine in the rain or with minor splashes. For some extra security, your HappieWatch comes with a one-year warranty and two-year battery life.
I Want One, Now What?
If you love these funky designs and want to grab one to show off to all your friends, head on over to IndieGoGo to reserve your watch for $239. These watches ship in November, making them an excellent gift this holiday season for a loved one, friend, or even yourself! If you want your whole family to enjoy these cool creatures, you can order sets of up to six watches. If you love funky, fun accessories that are well-crafted and functional, this is a watch for you.