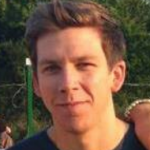 Handle Ankle Pain While Running
Running with sore muscles and joints is never a good idea and we do encourage you to ensure that your ankles are in their best shape before you participate in long marathons or races. If the pain creeps up mid-run, however, then there's no need to panic! You can push through to the finish line by being prepared and knowing exactly what to do to handle the discomfort, or at the very least, to prevent it from worsening. With our 10 steps and handy pieces of advice, you'll have your run under control and hopefully pain-free in no time. Here goes:
1. Wear The Right Running Shoes
Generic sneakers that have been designed for casual wear do not qualify as running attire. If you are a serious runner then it is important that you invest in a proper and preferably high-quality pair of running shoes. This is because they have been strategically engineered to give your foot the ultimate support with each movement it makes, thus reducing the chances of injury and peaking your performance at the same time.
Picking the right pair for your foot-type might be a bit tricky but there are definitely some mistakes to avoid when buying running shoes. For instance, never choose aesthetics over performance and practicality. Another thing to always remember is that our correct measurements should never be disregarded, even if a shoe "feels good" at first.
Wearing the right pair of trainers is the first "step" to help reduce and preferably avoid the onset of ankle pain and other injuries.
2. Choose The Right Pair Of Socks
A good pair of running kicks should always be paired with a suitable pair of running socks. Compression socks are the preferred choice as they do not only fit comfortably, but they also help to prevent injury and shock to your muscles.  A quality pair of compression socks will help to reduce irritation to the fascia in your calves as well as to the muscles in your ankles. They do this by restricting the vibrations that arise when your foot comes into hard contact with the ground.
3. Remember To Start Your Run By Stretching
When we stretch, we often focus on the larger muscles, like our calves and thighs. The fact of the matter is that our ankles can often take more of a beating during a run and should be stretched with just as much dedication. Starting your run off with at least 5 minutes of ankle stretches/exercises will help to prevent them from spasming or feeling weak and fragile mid-run.
Here are a few great ankle-workout suggestions:
Ankle circles – Turn your ankle around slowly in circles to the left, then to the right. 10 circles in each direction should do the trick before repeating these actions using your opposite ankle.
Achilles stretch – Start by grabbing a chair for support. Now, place your left leg behind your right leg, keeping your left heel on the floor. Next, bend your right knee until you feel a stretch in your calf muscles as well as your Achilles. Bend your right knee 10 times and then repeat these actions by swapping legs.
Band stretch – For this ankle exercise you will need a rubber band, strap or a towel. Sit with your legs extended straight in front of you and wrap your band around the toes of both your feet. Pull back a little, until you start to feel a stretch at the very bottom of your feet and the back of your lower calf-muscles.
4. Don't Push Yourself Too Hard
Yes, you have the drive and you have ambition – we know you are capable of pushing running to the limits. It's important, however, that you still remember the importance of "baby steps". If you force your body to do more than it is ready for then you are likely to feel its pain in response. The key to handling and avoiding ankle pain is to only take on as much as your ankles can bare.
5. Aim For A Mid-Foot Strike
Yes, there is a right way to run. While we all have our own quirks and unique ways of manoeuvring our feet as we walk, working on correct foot placement while running can help to both avoid and control ankle pain. We suggest aiming for a middle-foot strike. Landing on the mid-area or entire surface of your foot is a safe way to land for both amateur and professional runners. This placement requires that you refrain from hitting the ground with your heel or your toes first. Your foot should also land in line with your hips and not too far out in front of you.
6. Don't Strike The Ground Too Heavily
Just like foot placement while running is key, so too is the force with which your foot hits the ground. If you connect to the ground too harshly, then the pain could be enhanced. The shock of the force could also lead to further injuries. A solution to this is to aim for short and light steps. Strategic running is soft and quiet. No matter what your body weight is (large or small), your feet should not slap loudly as they meet the ground. In essence, gentle steps are more efficient and result in less stress to the body as a whole.
7. Don't Lift Your Knees Too High
The trick when running is to not lift your knees too high, instead, the aim should be to lift your knees forwards rather than upwards. Also, if you can land with a slight bend to the knee, then this will also help to reduce the impact on your ankles and your legs.
Now, you might be thinking that there are so many things to focus on "not" doing while running that there's not much left to enjoy. But this is not so. While you might have to work on your running technique at first, you will soon get into the swing of things and your movements will be made naturally. In the end, you will have a much more enjoyable and pain-free run.
8. Keep Your Hands Relaxed
You're probably wondering "what on earth do my hands have to do with my ankles"! Well, when we jog or run then our hands have an uncanny way of forming a fist and tightening up. When we do this our entire body follows suit and tenses up, ankles included. The tenser our bodies are, the more susceptible they are to injury and pain. Try to relax your hands as you run, although they shouldn't flop around carelessly either! And if you find your hands get cold when you are outdoors, then we suggest you invest in a pair of running gloves instead of tightening them into a ball for warmth.
9. Use Anti-Inflammatory Gel
Anti-inflammatory gels and lotions work wonders on aching muscles and joints and often come in portable-sized tubes so that you can keep a fair share on you as you run. If your ankles start to act up, simply apply some of the gel to the pained area and you should get some good relief.
10. Remember To Rest
Ironically, resting is a big part of running. To run well, we need to rest well. If you push your body beyond repair, then you might never again feel the glorious sensations that a good run can offer. If your ankles hurt when you run, it could mean that all you need is a good rest. Even stopping for 5 minutes during a marathon could be all your muscles and joints need to catch up with your pace and function like a well-oiled engine.
The Bottom Line
While our advice will help you to avoid pain and, in some instances, lessen it – we strongly encourage you to seek professional help if the pain is unbearable or continuous.
Sources:
8 Mistakes Runners Make When Buying Running Shoes – Runner's World
How to run correctly –  NHS
How to prevent ankle pain while running? – Advanced Foot and Ankle Care