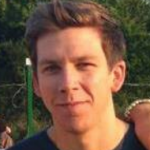 Gym Etiquette
With summer fast approaching, fitness goals are at the top of most folks minds nowadays. No one wants to be the gross guy sprawled out on a beach mat, stomach hanging well over the shorts line, man boobs sticking in folks faces with six-pack nowhere in sight that no one wants to talk to at the beach. It is only natural and healthy to want to look good especially as summertime gives ample opportunity to put that hot body on display.
It is no surprise that most men start hitting the gym, their sights set on stepping out ripped, natural six packs just rippling through their form-fitting shirts. With attending the gym comes some responsibility though. Your quest to be the sexiest man alive does not make the gym your personal space to do as you wish. Countless other people registered there have similar if not greater fitness ambitions. Read on for 10 etiquette rules you need to follow before you get yourself barred from the gym, unable to use up the membership you signed on for.
Dress Appropriately
Much as workout clothes often has to be form-fitting and breathable for unrestricted movement, this is not a reason to dress skimpily. The gym is a fitness center, not a seminude fashion parade. Do not harass the sensitivities of other gym users with gym shorts so short they get glimpses of your 'schlong' peeking out the bottom. Additionally, seeing as a lot of sweating takes place during workouts, you will do well to change your smelly gym clothes before the next session. Repeating the same old musty clothes if a surefire way to fast become a nuisance in a public space.
Skip The Small Talk
When most folks come to the gym, it is with one goal in mind. That is to get fit and not necessarily make friends. To help keep focus, some get to the gym in the wee hours of the morning when the place is least packed, limiting the possibility of idle chit chat with other users. Still, others use an iPod or some headphones with music to keep up their tempo. Just make sure to keep your music private. It is rude to insist on forcing conversation with someone who obviously would prefer to be left alone. Picking the treadmill right next to a particular person could feel invasive as though you were trying to create circumstances for a conversation. If not absolutely impossible, space out a bit and pick a treadmill farther off that would give you both enough room to work out sans the chit chat.
Keep The Equipment Clean
It is quite natural to work up a sweat while at the gym. It is not natural, however, to spread such sweat all over gym equipment that others will also be using. Infections spread quite easily in shared spaces such as gyms where one readily comes in contact with the bodily fluids of others. If you have a cold or are prone to heavy sweating, make sure not to run your forefinger across your forehead sending ripples of sweat lying across the room. Also, try not to touch equipment with the same hands used to clean your runny nose and make sure to wipe down sweat from the exercise mat or bench you just used. What's more, it would be an appreciated courtesy for you not to leave tissues used for blowing your nose lying around tissues or sweat-soaked towels
Keep Up Your Hygiene
It should go without saying that taking a bath with soap both before and post workout is a given. Ironically, the huge amount of individuals stinking up many local gyms with their intense body odors means this needs to be said. Your 'natural' musk isn't something others except to smell just because your significant other is keen on it. Do the rest of mankind a favor and take a thorough bath and use some deodorant or antiperspirant on your armpits to keep your sweat glands under control and body odor on the low.
Nurturing bushy armpit hairs do not help in odor control either, so keep your pit bushes well scraped. It not only keeps the stink in check, but it also makes for a less gory sight when in your sleeveless workout jersey.
Put The Weights Back
We totally understand how exciting it is to keep adding on more weights to the barbell you are using for squats especially when that hottie with the toned midriff keeps glancing your way. It is only natural to want to put on a little bit of a show – showing off your strength. Just make sure that once the show is over, you clean up after yourself. If you can add on more weights, there is no doubt you can take them off when done and return them to the rack for the next user. Leaving weights lying around not only shows a lack of consideration for others but could even cause injury when others run into them.
Keep Noise Low
Although you are not in a library, do keep in mind that even a gym is not without noise levels that are considered respectable. Do you enjoy running on the treadmill in rhythm with some techno music? Well, that is nice but keep your music private. Turning on your loudspeakers only shows a lack of consideration for others. Also, consider wearing workout headphones. Same applies to loud and prolonged phone conversations. Stepping out to receive your call is best. Also, save your singing for when you are at home in the bathroom. You might figure your voice is really great. For others, not so much. Lifting a heavyweight? A couple of grunts here and there is understandable. But if you carry on like some beached whale – not so much.
Slow Down On The Vanity
You see those full-length mirrors covering the wall behind the equipment? Those are placed there as a safety measure. Show the proper respect and don't stand all day vainly measuring your midriff or flexing your muscles fronting to be the next Incredible Hulk. That goes for selfies too. So save your checking out of fitness progress and Snow White "Mirror, Mirror on the wall, who is the buffest man in the gym?' convos for when you get home to your personal mirror. Disrupting people's workout to stage conversations centered on how trim you've become with your biceps bulging every which way is a no-no. Folks came to work out not to get recruited to be your personal cheerleaders.
Locker Room Etiquette
After working up a sweat in the gym, smart workout clothes strapping all dangling parts down for hours, it is only natural to want to revel in the luxury of nudity in the locker room. Flouncing around post warm shower, 'big daddy' or perhaps mid-range daddy swinging from side to side, cool air touching your skin is a real post-workout treat. As it is a public locker room though, you prancing around in your birthday suit could make others very uncomfortable.
Luckily, locker rooms come with bathroom stalls. Be considerate of others, use the stalls and enjoy your little foray into nudism as long as you want within its confines. Is the bathroom stall too confined for you? Well, that is what towels are for. You can enjoy the open room, just make sure to use towels to cover your vitals from eyes that would rather not see them.
Respect The Privacy Of Others
Are you finding it funny watching the guy in the next treadmill fall over his face yet again, butt in the air with arms and legs in every direction? Even if that is a yes, unless he is purposely doing that for your entertainment, do not go making fun of anyone struggling to get fit. Even worse, do not make videos of someone undergoing an embarrassing moment and post or share with others. Same applies to offering advice. You might consider yourself a fitness guru but unless you are specifically asked, keep your opinions and advice to yourself. And when taking selfies, make sure they are only of you unless of course, they ask to take a picture with you.
Please And Please, Don't Hog The Equipment
We totally get that you are in the gym primarily to get those abs ripped. But then so are the others who also signed on at the gym. Watching you totally crush it with the abs equipment is fun, cheering you on also is at least for the first couple of sets. You still hogging the equipment one hour later is you being a pain in the rear. Others too have abs related fitness goals needing that equipment you've commandeered. Even worse is the person who isn't even using a particular bench or barbell yet sits on it taking selfies or chatting. If you are not using a particular equipment, please get your butt off it so others can.
Conclusion
As social as most gyms appear to be, the above gym etiquette rules will you set out for a stress-free workout.