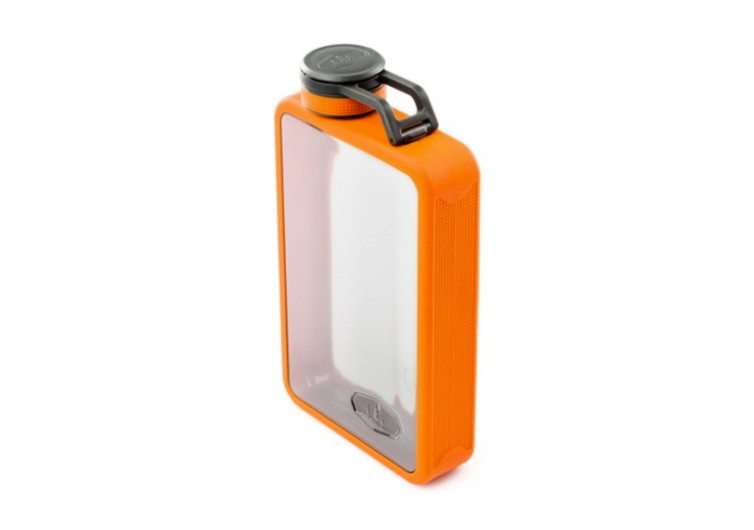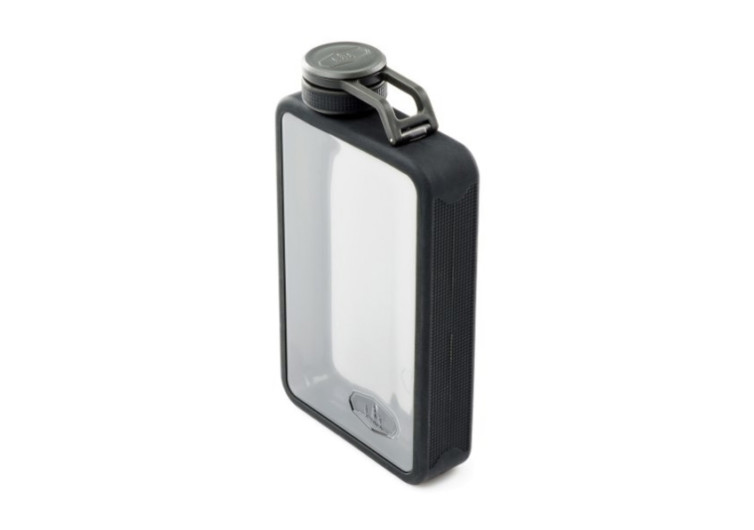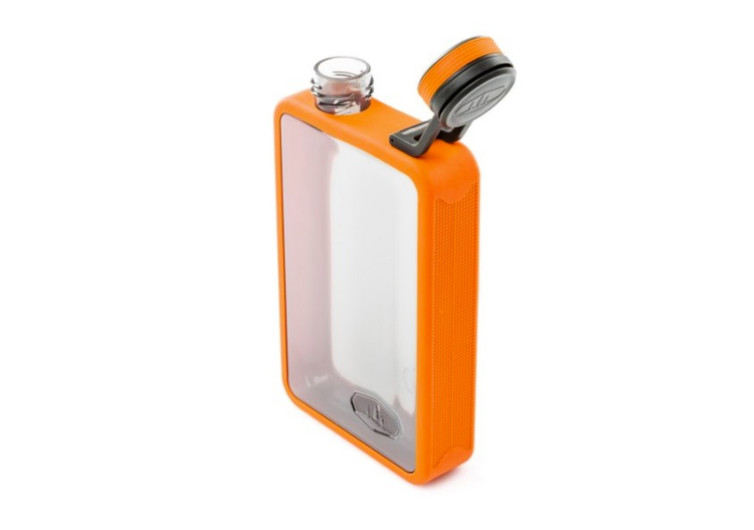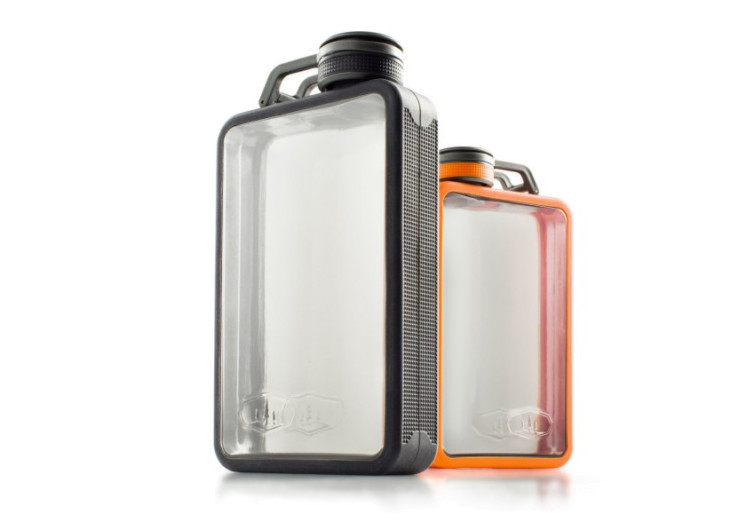 GearHungry may earn a small commission from affiliate links in this article.
Learn more
GSI Boulder Flask
It's lightweight. It's rugged. And it's hip. The Boulder Flask is not your typical beverage flask. Rather, it is the type of beverage container you don't mind bringing anywhere especially in the great outdoors. It has one of the simplest designs of any beverage flask you'll see, yet its functionality and the protection it affords both to the flask and to the fluid contained in the vessel are simply remarkable.
Regardless of how high it will fall, you can be sure that its reinforced bumper edges will keep the integrity of the flask and the richness of your drink. It's like one of those bumper cases that you use to protect your most precious smartphone. But instead of creating really bulky and beefy protective perimeter, the silicone bumper has been purposely designed to be as sleek and aesthetically pleasing as possible. You won't mind flashing this around at the bar or even at your favorite watering hole. And while any man would do so well to have it in their back pockets, the Boulder is simply for the outdoor adventurer.
The bumper case has another thoughtful function aside from protecting your flask. The sides are elegantly textured creating a surface with superior grip. Even if you had butter fingers there really is no way the Boulder Flask will ever slip out of your grasp.
Protecting your drink is an air-tight and water-tight silicone cap that forms a neat plug over the Boulder's lid. The silicone cap is hinged so there's no worry of ever misplacing it. Simply flip it open and you'll get unlimited access to that wonderful drink you've been wanting to wash your throat with ever since you started on this journey of yours.
It has a large capacity, too, at 10 ounces. Well, maybe not enough to quench the thirst of the rest of your group, but it sure is enough to keep you satisfied with every drop of your precious liquid. And since the canister has a transparent body, there's no second guessing whether you still have plenty of drink left or it is already time for the much-needed refill.
Made of copolyester, the Boulder Flask is the perfect companion for weekend backpackers and even daytime mountain trekkers. It is as functional for outdoor adventurers as it is for avid fans of an after-office drink for winding the day down. It's a head-turner and a conversation-starter. And it's there to mesmerize others.