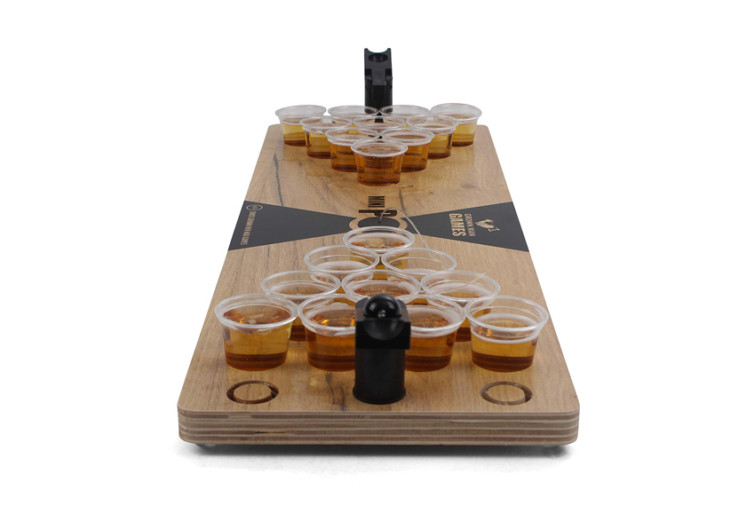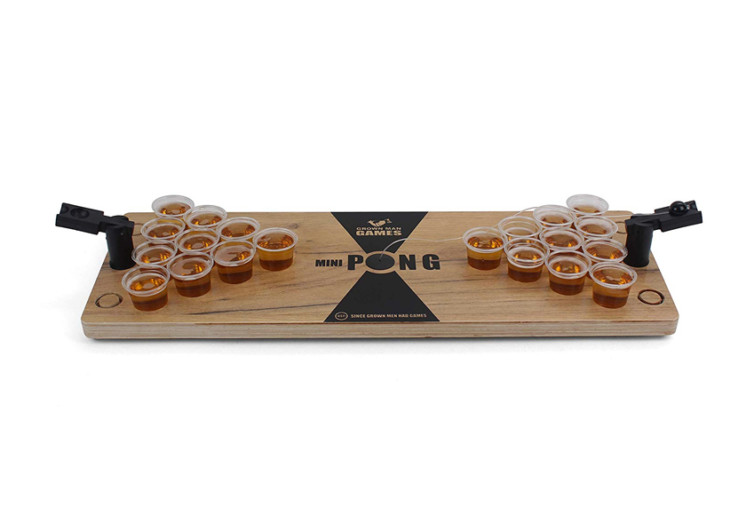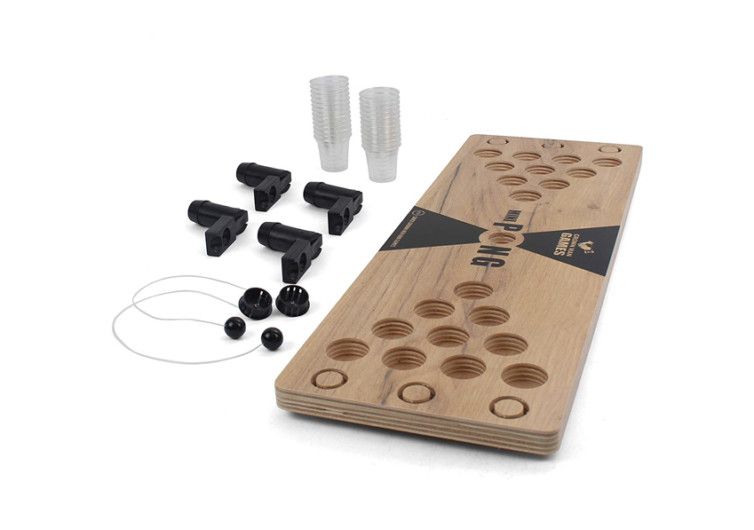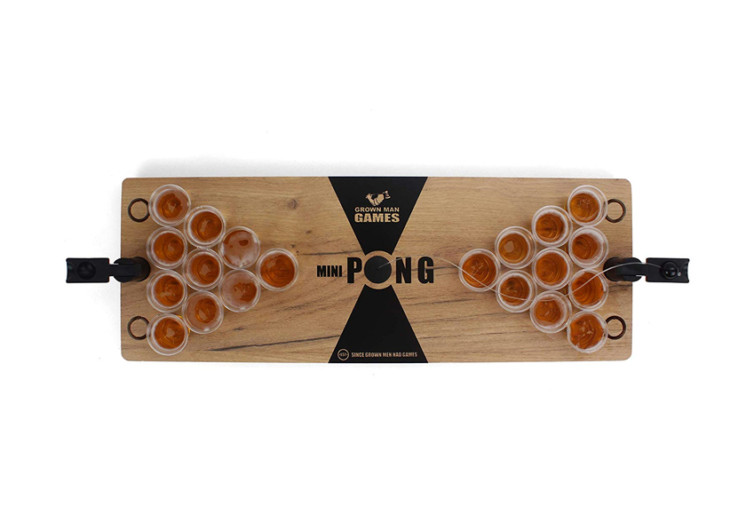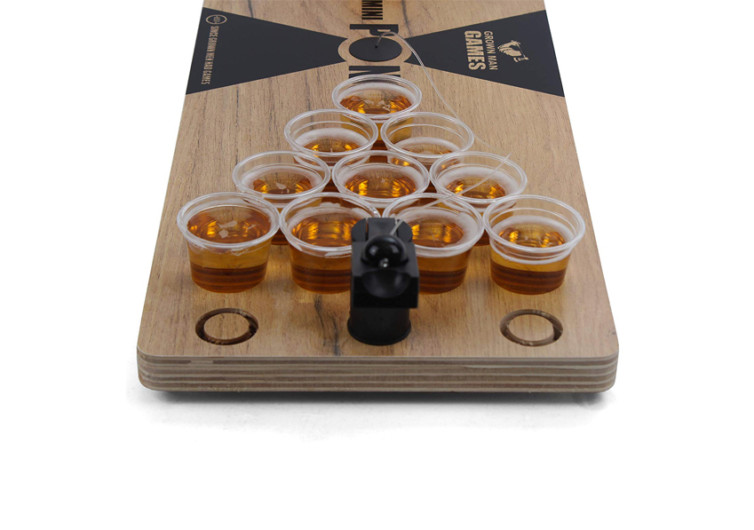 GearHungry may earn a small commission from affiliate links in this article.
Learn more
Grown Man Games Mini Beer Pong
Almost everyone loves playing a game of beer pong. Not only does it foster a sense of camaraderie; the game is a great chance to drink booze in a more fun way, too. Grown Man Games is offering everyone a chance to play their favorite game in an expertly crafted beer pong anywhere.
The Grown Man Games Mini Beer Pong is a small-sized table that one can place on almost any other surface. As long as it is flat and level, this contraption should be a great instrument for having fun times with friends. The table measures about 22 inches long, 7.9 inches wide, and 0.75 inches high. It is not a full-sized table. However, it does provide you a good-enough platform to enjoy both the game and the booze.
Grown Man Games crafted the game table from premium-quality hardwood. It features 20 precision-crafted recessed shot glass holes, 10 on each playing side. The company also applied a water-resistant material on the wooden surface. Regardless of how much beer or liquor gets spilled onto the playing surface, you can bet that it will never seep into the grains of the wood.
This miniature liquor pong game table comes with a pair of catapults. It also comes with a tethered ball. At the very least, there is no need to worry about losing the ball and missing on all the fun. You also get to pick from 3 different positions to launch the ball. This will help you achieve better accuracy with each throw.
At the bottom of the gaming furniture are rubberized legs. They help stabilize the platform and keep it in place.
The Grown Man Games Mini Beer Pong is a great tool for enjoying a classic game. It has a sturdy construction and fine craftsmanship that will last many years of boozy fun.