Grooming Gifts For Men in 2021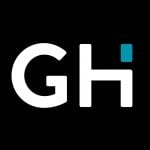 This product guide was written by GearHungry Staff
Last Updated
March 17, 2021
GearHungry Staff
GearHungry Staff posts are a compilation of work by various members of our editorial team. We update old articles regularly to provide you the most current information. You can learn more about our staff
here
.
GearHungry may earn a small commission from affiliate links in this article.
Learn more
Most guys have their own grooming rituals, whether simple or elaborate, that include a few products they buy regularly to get the job done and that's it. It's not open to debate or discussion. So buying a grooming-related gift for a guy can be a bit of a shot in the dark. How will they accept it? Will you alienate them? Will they be grateful? Will they accept it quietly and then put it in the dresser drawer next to the tie clips from mom? Not if it's one of the following grooming gifts for men they won't.
Grooming Gifts For Men
Philips Norelco OneBlade Hybrid Electric Trimmer and Shaver




Not every guy with facial hair wants to look like Grizzly Adams. Some have to work within constraints imposed by their employers while others just like the look and feel of a well-manicured beard. But keeping a beard under control has typically been a daunting task; until now. In the world of beard trimmers the Philips Norelco OneBlade stands alone. It allows you to stay ahead of your facial hair and do so in just a few minutes a few times a week.
The OneBlade shaver lets you select exactly the length you want for your beard and the trimmer component enables you to clean up around the edges without skipping a beat. The OneBlade uses an environmentally friendly rechargeable NimH battery that provides 45 minutes of power and is completely water-resistant so you can shave in the shower or with your favorite foam. Cleanup is just a matter of running it under the faucet for a few moments. In the pantheon of grooming gifts for men, this is our near-unanimous Best Choice.
Key Features:
Easier on the skin than a traditional blade.
Designed specifically for men with facial hair.
Defty adheres to the contours of your face.
Full wet or dry capabilities.
Specification:
Brand

Philips Norelco

Model

QP2520/90

Weight

11.4 ounces
Proraso Vintage Toccasana Tin Gift Set

Proraso is legendary. Not only for their longevity but because they continue to produce high-quality items at a time when many companies are compromising in an attempt to increase profits. This men's toiletries gift set is as handsome as it is practical. It includes the company's signature pre-shave, shave, and post-shave products all of which utilize oatmeal and green tea in order to soothe and protect easily irritated skin.
Even if the recipient of your gift has never heard of Proraso before they'll be lifelong fans by the time they're halfway through the items in this gift pack. The shaving soap produces a rich, thick lather with little effort, protects sensitive skin from the ravages of the razor, and leaves your guy smelling like he just walked out of a barber shop in Little Italy in 1952. It might be too much retro awesomeness for your guy to process at first. But that's okay. He'll come around.
Key Features:
Dermatologically tested for purity.
100% free of parabens and artificial colors.
Contains Proraso Pre-Shave Cream, Shaving Cream and After Shave Balm.
Oatmeal and green tea formula is gentle on your skin.
Trusted brand with an impressive pedigree.
Specification:
Brand

Proraso

Model

M00360

Weight

1.8 pounds
Turbo Body Bar Scrubbing Soap

There's soap and then there's Turbo Body Bar Scrubbing Soap. This is more than just a way to remove dirt from your skin. This is how you cleanse and rejuvenate in one fell swoop so that when you emerge from the shower you feel not only thoroughly clean but re-energized and ready to face the day. Turbo Body Bar uses fine pumice stone to gently polish the skin while removing the dead skin cells that can give a worn, dry appearance.
While standard soap might make a man feel as though they've removed whatever dirt and grime were accruing on their skin it nonetheless makes the skin feel dried out and rough. Not Turbo Body Bar. The natural blue lotus and ginkgo biloba along with shea butter and moisturizing murumuru conspire to leave behind a fresh, revitalized feeling. The lucky guy you gift with Turbo Scrubbing Soap will never look at showering the same way again.
Key Features:
Thick rich lather.
Contains shea butter and murumuru.
Exfoliates the skin for a more comprehensive clean.
Natural blue lotus and ginkgo biloba scent.
Specification:
Brand

Jack Black

Model

4043

Weight

6.1 ounces
Perricone MD Face Finishing Moisturizer

If the guy on your gift list works outdoors or is just an outdoor enthusiast he'll really appreciate the gift of Perricone MD Face Finishing Moisturizer. Perricone MD is loaded with beneficial antioxidants that neutralize the free radicals that can wreak havoc on dry, over-stressed skin. Perricone MD addresses wrinkles, discoloration and skin texture and helps restore natural skin contours while preventing environmental hazards like cold and wind from destroying the underlying layers of the derma.
Protecting the skin from free radicals and enhancing its texture and volume is just one of the reasons people love this finishing moisturizer. It also works to reduce pore size which helps even out skin tone. And its Vitamin C Ester restores the kind of youthful glow that is often one of the first victims of prolonged exposure to nature's wrath. This face moisturizer isn't cheap. But your guy is going to look and feel great. 30-day money back guarantee if not completely satisfied.
Key Features:
With Vitamin C Ester for enhanced elasticity.
Rich in antioxidants to fight free radicals.
Reduces wrinkles and fine lines, restores skin texture.
Completely paraben free.
Specification:
Brand

Perricone MD

Model

5109

Weight

0.6 ounces

If the guy on your gift list has listless hair he'll likely enjoy Oribe Signature Shampoo in the morning. Oribe uses only the best ingredients including, corn, coconut, edelweiss flower and oats to create their indulgent, nurturing, rejuvenating shampoo for men and women. Oribe Signature will help prevent aging of the hair and scalp caused by exposure to the sun and fend off oxidative stress.
Oribe spans the globe seeking out ingredients with naturally protective characteristics and then blends them together in a way that produces a shampoo that is more than the sum of its constituent parts. The recipient of this custom-blended shampoo is going to look and feel like a new man after their first exposure to Oribe. Just keep in mind that quality like you'll find in Oribe Signature is going to cost more than you're used to paying for mere shampoo. Be sure to also check out our list of the best lip balms for men for more great items like this.
Key Features:
Multi award-winning shampoo.
Repairs damaged hair while detangling and protecting.
Indulgent lather custom-blended to protect the scalp.
Fashioned from only the most exclusive ingredients.
Specification:
Brand

ORIBE

Model

SHSIS85ZBLK11

Weight

11.2 ounces
MONTBLANC Legend Eau de Toilette

Mont Blanc, the maker of iconic writing instruments, enlisted the help of the legendary Olivier Pescheux to help them fashion this eau de toilette. They wanted a fragrance worthy of both their exalted reputation and that of the mountain from which they derive their name. Pescheux delivered with a manly composition that feeds off of jasmine and sandalwood base notes complemented by lively citrus and bergamot heart.
Mont Blanc Legend provides a clean confident air with contrasting aromatics that build to a subdued, mildly earthy crescendo. It's not the type of scent that is going to overpower. Instead, Legend is a subtle yet confident statement of masculinity right in keeping with the company's history and world-renowned product line. With Mont Blanc Legend Eau de Toilette the guy in question will make an impression that lingers rather than one that overpowers. A scent for the confident man.
Key Features:
A lively fougere fragrance from the French Alps.
From the makers of some of the world's best writing instruments.
As rich and evocative as the Alps themselves.
Lavender, citrus, rose, jasmine notes and more.
Specification:
Brand

MONTBLANC

Model

209257

Weight

10.6 ounces
DDF Wrinkle Resist Plus Pore Minimizer Moisturizing Serum

DDF Wrinkle Resist Plus is a broad spectrum moisturizer that attacks the problem of dry skin from multiple angles. Rich in important vitamins as well as glycerin and silicone DDF addresses the cause of dry, damaged skin while producing a healthy glow that lasts throughout the day. Sounds a bit esoteric for most guys and they'll probably tell you as much; until they try it. Then they'll be quietly asking you where you got it.
DDF Wrinkle Resist Plus is serious therapy for tired weather-worn skin. It soothes and protects, treats and revitalizes and leaves behind healthier skin than when you started. It reduces the size of pores, smoothes them over and gives the underlying layers plenty to feast on. When used every day on the whole face and neck improvement in both appearance and the overall health of the skin will be readily apparent.
Key Features:
A carefully blended serum that eliminates fine lines.
Shrinks pores, reduces wrinkles, and smooths the skin.
With Vitamin B5, C and E.
Produces a silky soft sheen on the skin.
Specification:
Brand

DDF

Model

84816147

Weight

1.6 ounces
Rituals Samurai Ice Shower




It's no secret the Samurai were fastidious in their grooming. They put as much emphasis on looking the part of the warrior as playing the part in the field. This Rituals Samurai cooling shower gel is inspired by a bygone age of chivalry and leans heavily upon organic ingredients blended with painstaking precision. This body wash is applied beforehand and then rinsed off to leave behind skin that is noticeably cool to the touch. Fresh and lively it provides a nice boost that helps you face the day wide-eyed and ready to go.
This is an old-school type of men's grooming product. It's overt in its manliness yet because of its well-balanced ingredient list it isn't going to overpower. Still, those ingredients can be potent, so be sure to tell the recipient to keep it away from his eyes and his manly business as much as possible.
Key Features:
Shower gel with cooling Japanese mint.
Produces all day sense of freshness.
A full-bodied manly fragrance.
Applied before shower then rinsed away.
Specification:
Brand

Rituals

Model

002635

Weight

7.2 ounces
Anthony Blue Sea Kelp Body Scrub

With sea salt exfoliants, aloe vera to nourish and Vitamin C to help protect the skin from within the Anthony Blue Sea Kelp Body Scrub will help restore neglected, weather weary skin to a more youthful, vital appearance. It's easy enough for even a guy to use and will leave your lucky gift recipient smiling and loving life. Now it's not the kind of thing most guys are going to reach for on the shelf but if you happen to give it to him privately it's not going to wind up in that dresser drawer next to mom's tie clips. That much is certain. Anthony Blue Body Scrub nourishes, tones, soothes and protects and is dermatologist tested for safety and efficacy. No big secrets here. Just effective skin care for guys prone to forgetting about skin care.
Key Features:
Works to eliminate flaky patches of skin.
Leaves the body feeling smooth and fresh.
Exfoliates dead skin cells.
Includes important vitamins and moisturizing agents.
Specification:
Brand

Anthony

Model

106-11028-R

Weight

14.4 ounces
MenScience Androceuticals Face Buff Brush

This well-crafted soft bristle brush is the ideal shower companion and will help your guy achieve a higher level of cleanliness. The brush is specially designed to exfoliate dead skin cells and massage the many layers of skin to stimulate collagen production and rejuvenate underlying tissue. More than a way to clean the face it's a way to restore the skin that also removes blemishes, smoothes over imperfections and helps prevent blackheads and blotchiness.
The brush is not much to behold frankly and you'll wonder what all the fuss is about until you start massaging and cleaning your face with it. The handle is firm and comfortable, the bristles are robust without being punishing and the sense of rejuvenation is very real. Your guy can say goodbye to pimples, blackheads, unsightly blemishes and a dry, weathered appearance by indulging in some first-rate facial restoration via the MenScience Androceuticals Face Buff Brush.
Key Features:
Helps remove loose skin cells and provide a deeper clean.
Gently massages the face.
Unclogs pores and removes oily residue.
A step up from the everyday face cloth.
Specification:
Brand

MenScience

Model

21011

Weight

2.4 ounces
Baxter of California Shave 123 Set

Every man wants to start his day with the perfect shave but with many of today's shaving products being hollow imitations of yesterday's standards that perfect shave can seem like the impossible dream. If your guy always emerges from the bathroom with scrapes on his face and dry irritated skin it's time to help him up his game by gifting him this outstanding shaving kit from Baxter of California.
Shaving has never been as satisfying or effective as it is with Baxter 1.2.3. Shaving Gift Sets. The brush is made using the finest quality boar hair that is firm and resilient and creates a rich thick later when applied to the face. It also helps prepare the skin to accept the razor while the premium shaving cream moisturizes to ensure a snag free shave. Once finished, your guy can treat his skin to Baxter's refreshing and soothing shave balm with aloe and green tea extract. 
Key Features:
Make shaving simple with the Baxter 1.2.3. Kit.
Includes shaving brush, thick shaving cream and aftershave balm.
Everything a man needs for a legendary shave.
The gift that will keep on giving day after day.
Specification:
Brand

Baxter of California

Weight

1 pounds
Bolin Webb R1-S Signal Razor Case Gift Set




Bolin Webb combines leading edge design with old world craftsmanship to produce a shaver for the ages. More than just a safety razor the Bolin Webb R1-S Razor Case Gift Set is a shaving system that will leave the face feeling pampered, not abused. This Bolin Webb razor looks like a piece of award-winning industrial design and thankfully it works as good as it looks. When guys grab hold of the Bolin Webb razor for the first time they're taken by how well-balanced it is. And when they glide it across their face they experience a level of closeness and comfort that just isn't available from disposable razors.
The razor is not only beautifully proportioned and balanced it also sports an automotive grade paint finish while the rubber handle is bacteria resistant. R1-S Shaving Gift Sets from Bolin Webb include a custom-made silicone case that's the perfect vehicle for transporting and storing your razor. When it comes to grooming gifts this is a dependable hit every time out. Designed and produced in the UK exclusively for Bolin Webb.
Key Features:
Comfortable genuine rubber grip.
Ergonomic design for optimal blade contact.
Cleans up easy with soap and water.
Compatible with Mach3 blades by Gillette.
Specification:
Brand

BOLIN WEBB

Weight

1.6 ounces




Some might say a razor case is nothing more than an indulgence. And you'll certainly get an indulgent feeling from the Bolin Webb Razor Case. But the BW Razor Case is more than just a luxury. It's a high quality insurance policy that protects your beautiful Bolin Webb razor when you're on the go. It's more like a knife sheath than a razor case and the lucky recipient might even be tempted to wear it on his belt. Although just to be clear there is no belt loop.
The silicone has a remarkably pleasing feel and is both pliable and sturdy. It's supple, like high grade leather, but it won't stain like leather or be prone to collecting mold or bacteria. Some guys are going to take their Bolin Webb razor with them everywhere they go just so they have an excuse to bring the case with them. Others will just experience a deeply satisfying feeling when they spy it in the bathroom every morning.
Key Features:
Durable silicone construction.
Accommodates any Bolin Webb R1 or X1 razor.
Award winning design.
Fully waterproof and tough as it is handsome.
Specification:
Brand

BOLIN WEBB

Model

RAZ-CASE-LOGBLK

Weight

2.1 ounces
Dove Men+Care Antiperspirant Deodorant Stick

Okay, admittedly if you're going to give someone deodorant as a gift it has to be someone you know well and who trusts you as much as you trust them to accept it in the spirit in which it is given. Nobody wants to be told they smell and that's the message your guy is going to get if you present him with deodorant. So you'll need to change the narrative, pronto. It's not about them smelling bad. It's about you being concerned that they always feel fresh out of the shower and how the Dove Men+Care Antiperspirant Deodorant Stick can help them achieve that feeling.
You've seen them reaching for their typical roll on day after day and decided to give them a break. With Dove Men+Care they'll get a full 48 hours of protection and won't experience any of the irritation other deodorants can generate. Dove Men+Care Antiperspirant deodorant is easy on the skin, easy on the nose, and with this convenient 6 pack, easy on the wallet as well.
Key Features:
Fully 48 hour protection.
Easy on skin. Won't irritate or dry out.
Effective all-day odor protection.
New improved formula, same affordable price.
Specification:
Brand

Dove

Weight

1.6 pounds
Beard Oil by Mountaineer Brand: WV Citrus & Spice




The beard is back. But not just any old collection of facial hair will do these days. The truly modern man aspires to something neater, cleaner, and more appealing than just a crude expression of testosterone. Mountaineer Brand Beard Oil is the preferred beard oil of the enlightened gentleman. The natural oils at work here absorb quickly and effectively and leave your guy's beard feeling soft and full-bodied.
There are no artificial scents at work here. Everything is straight from nature. Mountaineer uses a combination of clove, grapefruit, and blood orange to produce a firm yet accommodating scent that will both please and intrigue. It's strictly masculine without being in your face and it lets you put the finishing touch on the perfect beard.
Key Features:
Larger bottle then most competitors.
Promotes healthy beard and pampers underlying skin.
Provides a non-oily sheen.
Eliminates itching and flaking that often come with beards.
Specification:
Brand

Mountaineer Brand

Weight

2.08 ounces
Duke Cannon Men's Bar Soap – 10oz.


Soap is soap right? Wrong! Most soap will help remove dirt but in the process typically dries out the skin and leaves behind a film that can cause a rash of problems from clogged pores to dermatitis. It's time to show your man you care about his health by gifting him with soap that won't bombard him with artificial extenders, odors and texture enhancers. It's time for Duke Cannon Men's Bar Soap.
This "Big Ass" Brick of soap (their words) tips the scale at an impressive 10 ounces and will last several times longer than any mainstream mens soap product currently on the market. The source of inspiration for this man-sized brick of soap (don't you dare call it a "cake") was the soap issued to US troops during the Korean War. And that's right in keeping with the Duke Cannon MO of acknowledging our veterans at every turn. In fact, a portion of the proceeds from the sale of this Men's Bar Soap goes to support Veteran causes.
Key Features:
Soothes and cools the skin.
Removes the toughest dirty and grime without being abrasive.
Lasts far longer than most mainstream soaps.
Duke Cannon donates a portion of profits to support Veterans.
Specification:
Brand

Duke Cannon

Weight

10.1 ounces

There are a surprising number of men's grooming tools on the market today but none so simply effective as the AXE Detailer Shower Tool. Just as the name says it's designed to help a man cross his "T"s and dot his "i"s while in the shower so they don't feel like they're only partly clean when they emerge. It strips away dead skin cells and stimulates the growth of new healthy cells. It also helps restore a vibrant sheen and prevents the development of blackheads and blemishes.
This is a great dual-action tool that will let your guy prepare his skin for washing and then clean it like there's no tomorrow. The ergonomic design of the tool makes it easy to hold no matter how wet, soapy or tired he may be or what type of contortions he's going through to reach the middle of his back. This is an affordable stocking stuffer he's going to appreciate every morning at shower time.
Key Features:
A two-sided shower tool for a higher level of clean.
Remove dead skin cells and promote a healthier surface.
Designed to fit neatly into the hand.
Use with Axe body wash for optimal effectiveness.
Remington All-in-1 Grooming Kit




Give your guy the gift of high-quality cordless grooming with the Remington PG6025 All-in-1 Grooming Kit. The All-in-1 Grooming Kit is comprised of the ergonomically designed clipper along with 6 different attachments and a handsome carrying case. No matter the look they're after the guy on your gift list will be able to achieve it with ease using this precision grooming tool from one of America's most trusted brand names.
The full-sized trimmer is nimble and easy to get a solid grip on from any angle. It lets a man reach every corner of his face and neck and bring its high functionality to bear on the task of making them look and feel their best. Each charge of the lithium-ion battery will provide more than an hour of performance and the surgical steel cutting blades slice through whiskers like a hot knife through butter. No more blotchy red skin after grooming. With the Remington All-in-1 Grooming kit, there's only healthy skin, hair, and beard, and nice clean lines all around. Compatible with any 120-volt system.
Key Features:
14 different settings for length and style.
All attachments are easy to clean and maintain.
65 minutes of operation per full charge.
Self-sharpening stainless steel blades.
Specification:
Brand

Remington

Model

PG6025

Weight

1 pounds
Duke Cannon Men's Solid Cologne

Duke Cannon is back again with their Men's Solid Cologne. And just like their other fine grooming products for men, this one is a practical winner. It's also socially responsible in that it's comprised of high-quality organic materials and a portion of all Duke Cannon profits are donated to causes that promote the well-being of Veterans. Duke Cannon products are also certified cruelty-free and never tested on animals for any reason.
Each 1.5 oz bar lasts a long time and won't lose its punch even when exposed to the air. The manly scent suggests the Redwood forests of the Pacific while hints of citrus, rosemary, and clove complement each other and provide balance and nuance. Store the travel tin in your carry-on bag, backpack, men's beard grooming kit, or briefcase, and always have it handy for any occasion. There's no shame in smelling good. The shame is in thinking you have to spend a fortune and carry around a glass bottle to do so.
Key Features:
An earthy but subtle scent worthy of the woods.
Ideal to take along when traveling.
Made from only the finest natural and organic source materials.
No worrying about leaking or cracked bottles.
Specification:
Brand

Duke Cannon

Model

BHBUKPPOAZIN597

Weight

1.44 ounces
Oral-B 7000 SmartSeries Rechargeable Electric Toothbrush

We end our list of best grooming gifts for men with the Oral-B 7000. The 7000 SmartSeries Rechargeable toothbrush is a portable workhorse men will want to take on business trips or vacation along with the Duke Cannon Solid Cologne. That way they'll always look and smell their best. While an electric toothbrush might seem like an odd gift it's actually the kind of present your guy will thank you for down the line because it will make their life easier, their smile sharper and their teeth healthier.
The Oral-B 7000 is an indispensable component of proper tooth and gum care and comes with a rechargeable battery, a cross action head, a head specifically to enhance the whiteness, a charging station, storage, and more. It's also the first of its kind to feature Bluetooth connectivity to your smartphone. Why would you need that? So it can connect to the Oral-B app and provide feedback on the efficacy of your man's brushing habits, of course. Also features a warning light if too much pressure is being applied and half a dozen modes to ensure your man gets the proper brush for his teeth and gums. 
Key Features:
Fully rechargeable, an ideal travel toothbrush.
With charging station and attachment storage.
Bluetooth connection to smartphone app.
Best way to avoid the dentist.
Specification:
Brand

Oral B

Model

0069055124666

Weight

2.65 pounds
Sign Up Now
GET THE VERY BEST OF GEARHUNGRY STRAIGHT TO YOUR INBOX