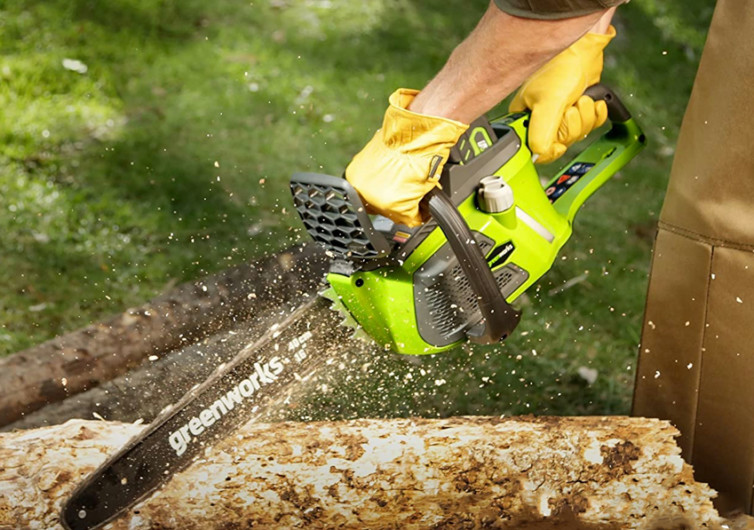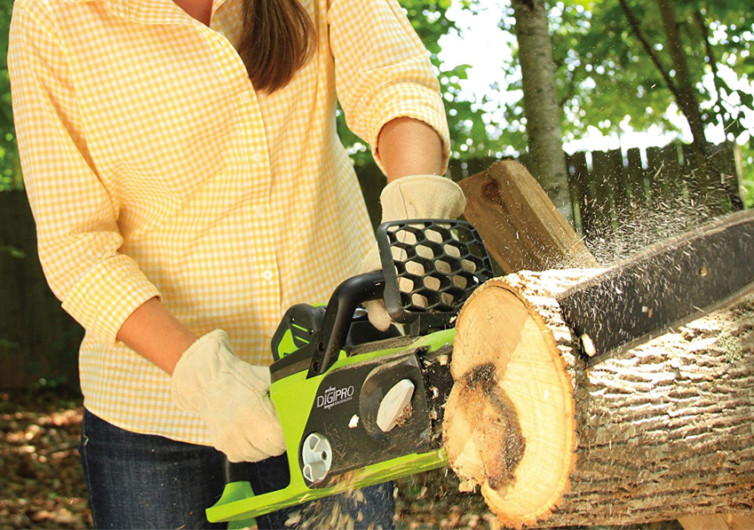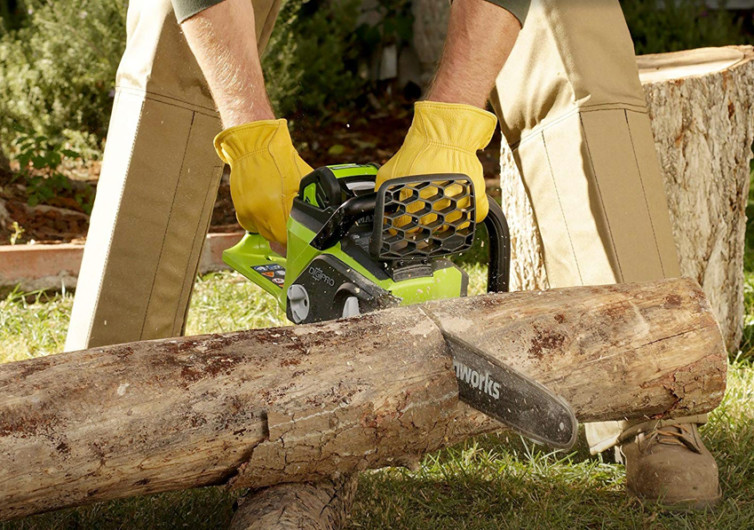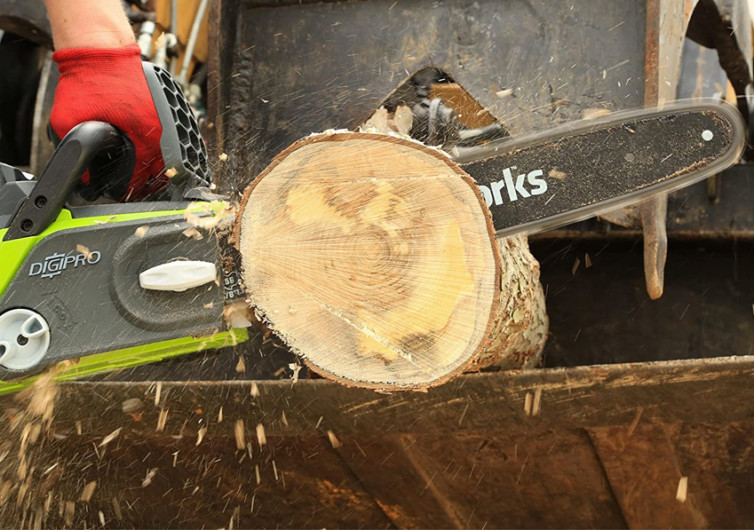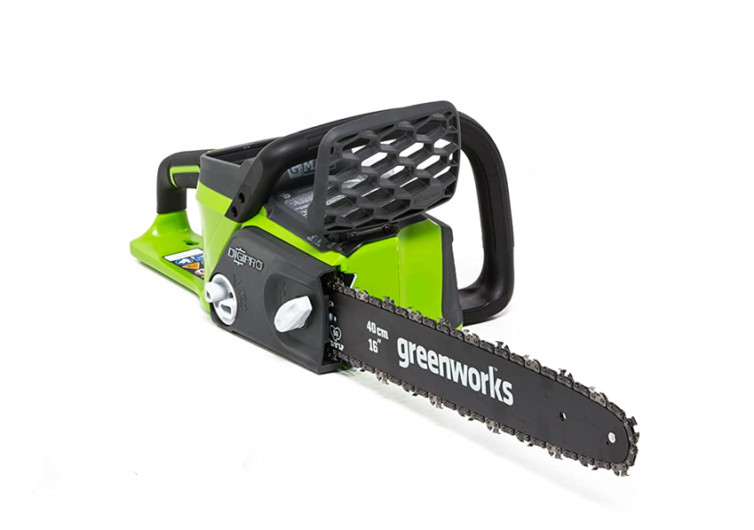 GearHungry may earn a small commission from affiliate links in this article.
Learn more
Greenworks 16-Inch 40V Cordless Chainsaw, 4.0 AH
Tired of working with a gas chainsaw? With the Greenworks Cordless Chainsaw, you no longer have to think about adding oil every time you have to chop some wood. This cordless chainsaw is able to run for long hours and it retains its power all throughout. However, it might need some getting used to.
Currently the mid-range model of the Greenworks Cordless Chainsaw product line, this 16-inch 40V version doesn't hold back in terms of power. It is not the most sophisticated version, but it does get the job done. Thanks to the brushless motor, you can now have 30% more torque than your average oil chainsaw. Plus, in spite of having more power, the Greenworks 16-inch 40V chainsaw maintains a silent motor that has 70% less vibration.
An important aspect of chainsaws is safety. Greenworks ensures that safety is still at the forefront of their products by having a chain brake and a low kickback chain. The electronic chain brake prevents you from getting into injuries caused by kickbacks.
The Greenworks 16-inch 40V chainsaw is also equipped to give users an easier experience. Some added features are battery life indicator and fast charging. To add to that, the set-up and adjustments to be made don't need additional tools. Nonetheless, it helps to double-check the tightness of the chain.
In spite of the great reviews and product features this cordless chainsaw has, it does have one problem – leakage. Unfortunately, there are a few instances where there will be oil leakage. This is stated in the manual, but it can still be a hassle to fix it from time to time.
Overall, the Greenworks 16-inch 40V chainsaw is a durable product that is able to cut through large and thick trunks. It changes the way people see chainsaws especially now that an electronic version is in the market.