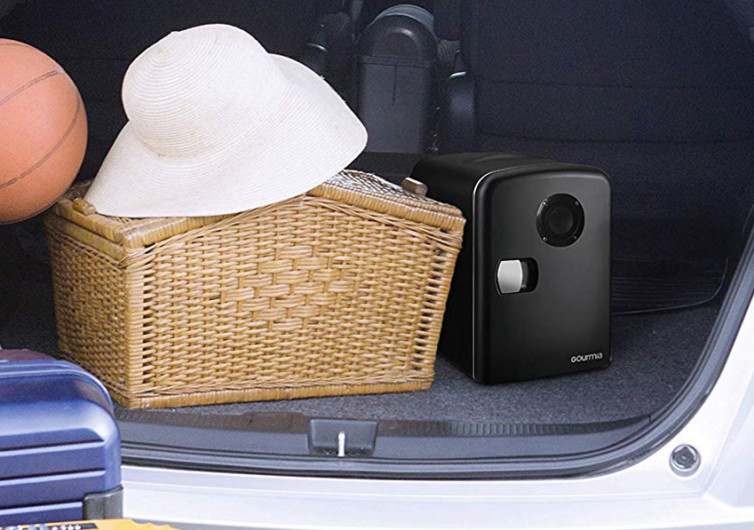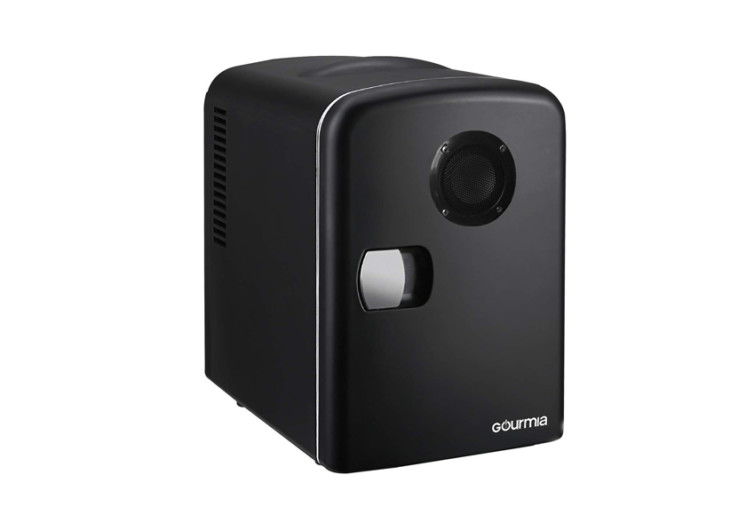 GearHungry may earn a small commission from affiliate links in this article.
Learn more
Gourmia GMF668 Thermoelectric Mini Fridge
People who are looking for the best mini fridge do not need to look any further than the Gourmia GMF668 Thermoelectric Mini Fridge. This is a sleek-looking miniature refrigerator that can complement any room. It has a few features that you wouldn't normally expect from this kind of appliance.
The GMF668 is not only a chiller. It can also be a great warmer for your other foodstuffs. When set to its cooler function, the Gourmia mini fridge can provide your beverages with a cool storage compartment. This can be 32 degrees Fahrenheit lower than the ambient temperature. For instance, if it is 80 degrees outside, you can expect the Gourmia's cooling function to be 48°F.
This refrigerator can also be a trustworthy warmer. You can flip a switch and the temperature of the refrigerator will increase up to 150°F. If you have a pot of stew that you want to bring to the picnic, then you can place it in the Gourmia. You will enjoy a warm feast instead of a cold one when you take it out of the appliance.
There is one very unique feature that is quite surprising in the GMF668. This mini refrigerator comes with its own Bluetooth speaker. As long as you can pair it with a Bluetooth-enabled music playing device, the GMF668 can play it. This is perfect for tailgating, camping, and enjoying a fun day at the beach.
This Gourmia creation also comes with a dual power system. It can run on either DC or AC power. You can power it up using the cigarette lighter port in your car or an ordinary wall outlet.
The Gourmia GMF668 is the best mini fridge because of its cooling and warming capabilities. It can also provide you with the music for your activities.