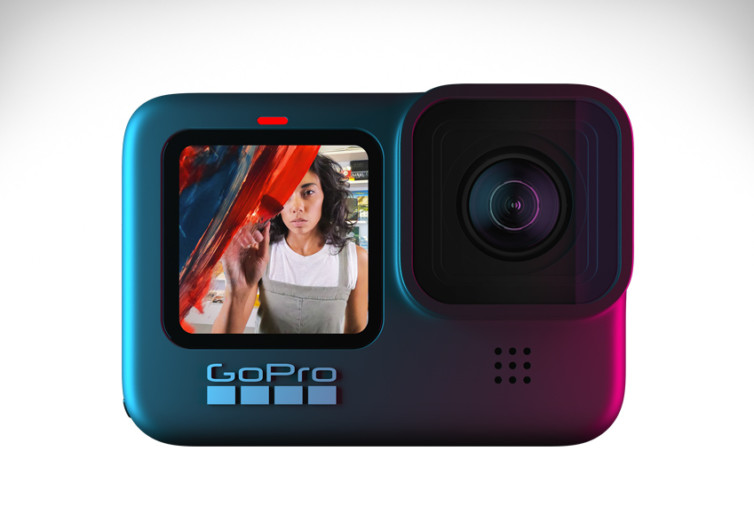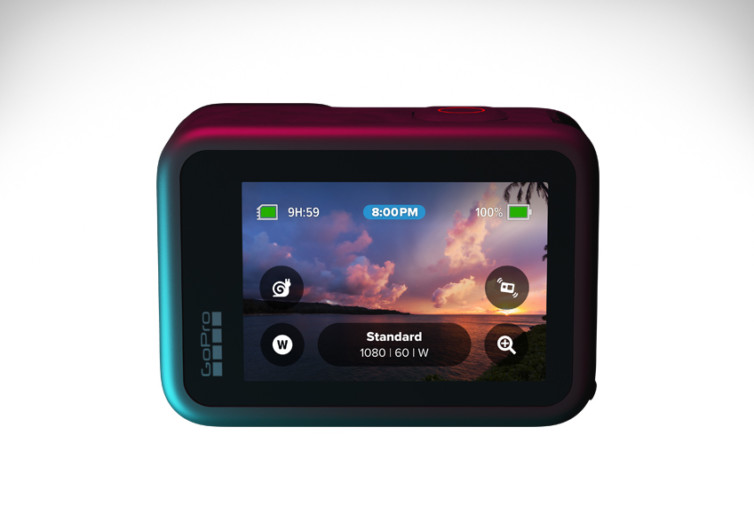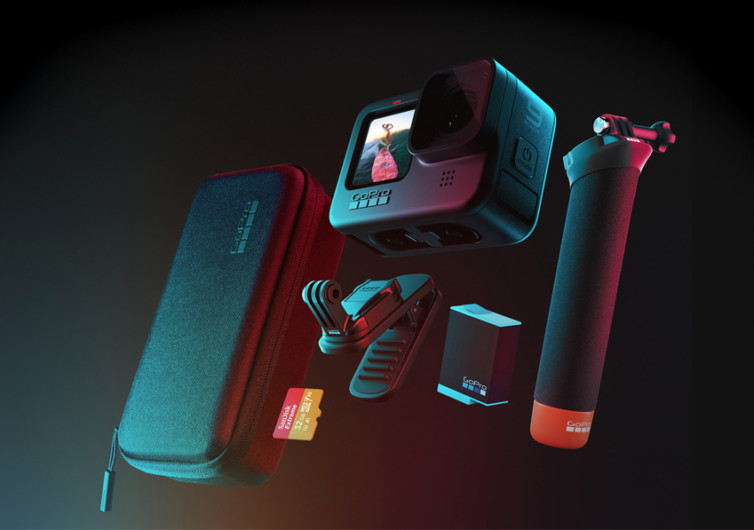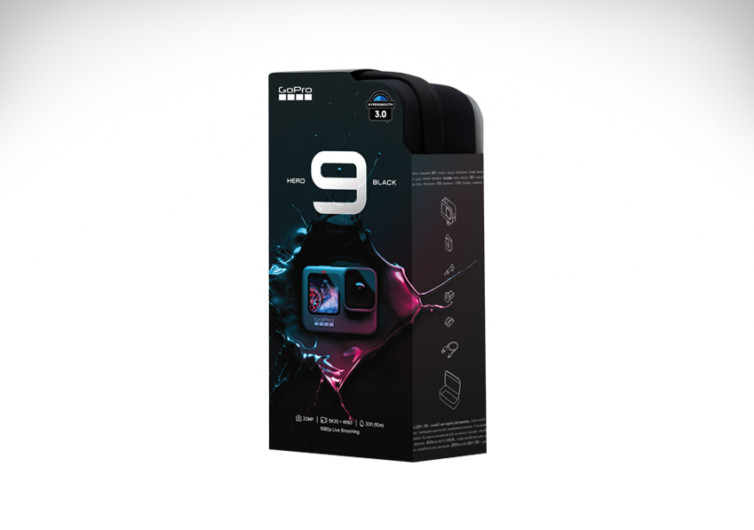 GearHungry may earn a small commission from affiliate links in this article.
Learn more
GoPro HERO9 Black – A Better But Bigger Action Cam
GoPro, Inc. releases yet another action cam update today, the GoPro HERO9 Black. The GoPro brand is synonymous with action video cameras, and each new iteration garners rabid interest from sports enthusiasts and creatives alike.
The GoPro HERO9 continues the GoPro update trend by delivering more of everything. The claimed highlights include a new image sensor capable of 5k video, larger front and rear displays, 30% more battery life, and better image stabilization. The legendary durability remains, as does the incredible mounting adaptability. The HERO9, however, gains girth and weight, as well as a hefty $100 increase in price.
GoPro HERO9 Specs and Features
New 23.6 MP image sensor
Video: 5K30, 4K60, 2.7K120, 1440p120, 1080p240 and more
Photo: 20 MP
New 1.4″ front color display with live preview and status modes
Larger 2.27″ rear touch display with touch zoom
30% more battery life (1720 mAh) than HERO8 Black with improved cold-weather performance
Removable, rechargeable battery
HyperSmooth 3.0 with in-camera horizon leveling
TimeWarp 3.0 featuring Real Speed and Half Speed
1080p live streaming
1080p webcam mode
Power Tools: HindSight, LiveBurst, Scheduled Capture, and Duration Capture
SuperPhoto + HDR Night Lapse video
RAW photos
Digital lenses
Voice control with 14 commands in 11 languages + 6 accents
3 microphones with advanced wind-noise reduction
Stereo + RAW audio
Larger speaker for improved audio playback
Removable lens cover
Built-in folding fingers mounting system
Rugged + waterproof to 33 ft (10 m)
Compatible with Max Lens Mod, Light Mod, Display Mod, and Media Mod for HERO9 Black
GoPro HERO9 price: MSRP $450, or $350 with a one-year subscription to GoPro
Dimensions: 71 mm x 55 mm x 33.6 mm; 5-6 mm wider on each side than the HERO8
Weight: 158 grams; 32 grams heavier than the HERO8
The HERO9 grew approximately 10% in both size and weight compared to the HERO8.
Sustainability
Manufacturing sustainability is a hot topic, and GoPro stepped up with the GoPro HERO9 release by eliminating plastic from the HERO9 Black packaging. Instead,  the camera comes packed in a travel case that accommodates additional mounts and accessories. The brand plans on expanding this effort throughout its product line.
"Reducing as much plastic as possible from our business is a priority for us," said Nicholas Woodman, GoPro founder and CEO. "We're excited to package HERO9 Black in a high-value travel case instead of traditional wasteful packaging, and we're committed to doing the same with the rest of our cameras by the end of 2021."
GoPro HERO9 Release Conclusions
GoPro was founded in 2002 by Woodman. The surfer, skier, and motorsports enthusiast kicked off a video capturing revolution with a 35 mm camera and a wrist strap made of old wetsuits and plastic scraps. The new GoPro HERO9 Black continues the evolution that has spawned 26 million GoPro camera sales in over 100 countries with upgrades that make sharing experiences and spreading the stoke easier and more impactful. The tradeoffs are larger size, more weight, and a higher price. But, like every other GoPro update, the masses will undoubtedly flock to get their sweaty, grubby, wet, or cold hands on the camera that started it all.
"HERO9 Black reflects our commitment to delivering what our customers have been asking for, including more value for their money," said Woodman. "HERO9 Black is a beast of a product, and GoPro subscribers can get it for $100 off at GoPro.com while also enjoying unlimited cloud storage of their GoPro footage, up to 50% on everything at GoPro.com and no-questions-asked camera replacement. And we're not done, with more value adds coming to GoPro subscribers later this year."
For more tips on capturing your adventures, check out these related articles:
15 GoPro Hacks To Capture The Moment Perfectly
10 Best GoPro Accessories (Review) in 2020 – Transform Your GoPro Experience