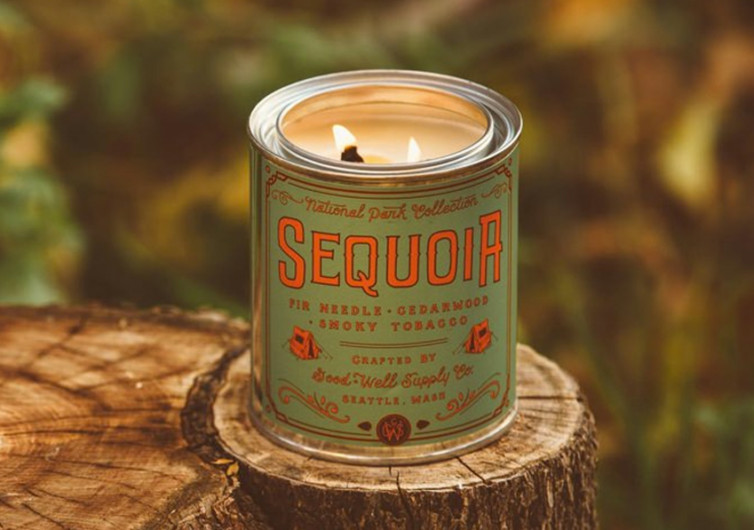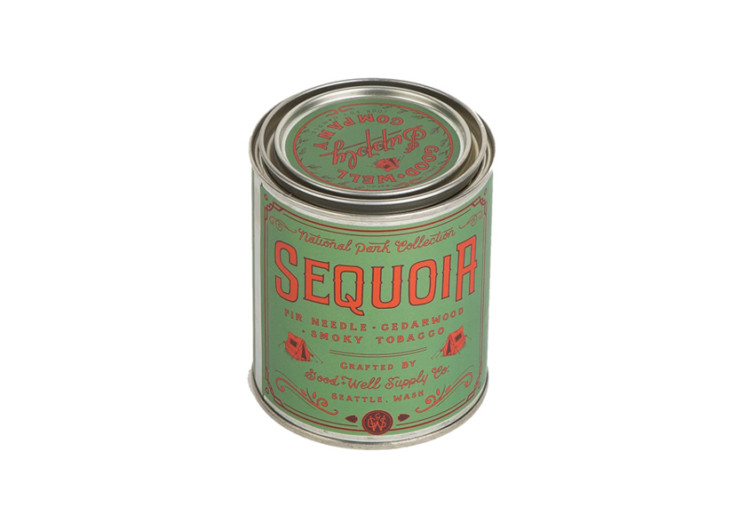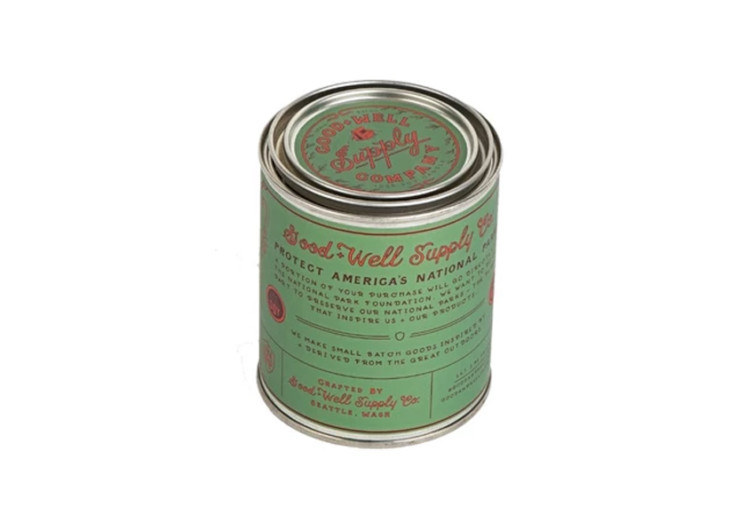 GearHungry may earn a small commission from affiliate links in this article.
Learn more
Good + Well Supply Co. Sequoia National Park Candle
The Sequoia National Park Candle is Good + Well Co.'s offering for those who love the natural scent of the famed national park. It has a nice and clean scent that can conjure images of walking under gigantic redwood trees.
Good + Well formulated the Sequoia scented candles using premium-quality soy wax. It is 100% Vegan which should appeal to those who are staunch defenders of animal rights. The formulation also includes the pure essential oils of Fir Needle and Cedarwood. There is also a hint of smoky tobacco that should give you a very different sensory experience. The special blend gives the candles a unique scent signature that will make your room a lot calmer and more peaceful.
The Sequoia National Park candle comes in a 14-ounce tin can. It has thick walls to help contain the candle, while also keeping the outer surface cool enough to the touch. These metal containers are recyclable. You can use them for other purposes once you've used up the scented candle. Most people will make their own candles and pour this into the tin can. Others use the containers for storing coins and other small items.
Candle artisans pour the waxy substance by hand. They also put a long-lasting wick made from US-grown balsa wood. These candles can burn for up to 80 hours. It gives you more than 3 days of continuous use. Of course, you can always extend its lifespan if you are only going to use it for several hours every night.
The Sequoia National Park Candle can be a wonderful housewarming gift for those who love scented candles. It has a refreshing scent that is free from noxious chemicals. It doesn't contain any petroleum product, phthalate, or lead. It is great for both indoor and outdoor use, too.
CHECK PRICE ON HUCKBERRY.COM