Amazing Gifts For Godfathers In 2021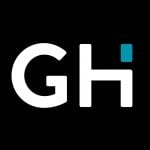 This product guide was written by GearHungry Staff
Last Updated
April 9, 2020
GearHungry Staff
GearHungry Staff posts are a compilation of work by various members of our editorial team. We update old articles regularly to provide you the most current information. You can learn more about our staff
here
.
GearHungry may earn a small commission from affiliate links in this article.
Learn more
Godfathers are undeniably important figures in children's lives. Traditionally, they provide spiritual guidance, helping little humans understand the meaning of life. In the modern days, though, the role of godfathers is that of being good friends with both the child and their parents. Whether or not you're spiritual and regardless of your religious beliefs, though, you still have to come up with a nice gift when asking your best buddy if he wants to be your little one's godfather. To make sure you won't be turned down, check out the best godfather gifts below.
Gifts for Godfathers
Willow Tree Guardian Sculpted Hand-Painted Figure

A sentimental and celebratory gift for godfathers, the Willow Tree Guardian sculpture could be the perfect way for single moms to ask their best friend or relative to be the godfather of their child. Sculpted by artist Susan Lordi, this original art piece comes with a heartwarming dedication as well as a musical feature. The six-inch tall sculpture is made from quality resin and comes hand-painted.
Expressing love and closeness, this sculpture is much more than one of the best gifts for godfathers. It's a reminder that someone wants to keep you close, not to mention that it's also a beautiful memorial piece for a mother who lost her child. As far as godfathers are concerned, this lovely sculpture comes in a stylish gift box. A touching story on the side of the box and dedication card inside bring further value – no doubt, the best godfather stylish gift you could find.
Key Features:
6-inch tall sculpture
Music playing feature
Hand painted
Manufactured after an original carving
Packaged in fitted box
Specification:
Brand

Willow Tree

Model

26195

Weight

0.8 ounces
Whiskey Decanter Globe Set with 2 Etched Globe Whisky Glasses



If you're looking for traditional godfather gifts ideas, know that there is hardly anything classier than a whiskey decanter set. From all models out there, this one by Godinger stands out. Impressing with sophisticated elegance, it's more than a whiskey set. It is also a beautiful decoration for an office or living room.
The elegant decanter is hand blown and features and etched globe design. An ancient ship in the bottle enhances the elegance while adding the surprise factor. Two matching whiskey glasses also feature the world map; they're old fashioned, just perfect for sipping whiskey or brandy with a buddy. Furthermore, a mahogany tray and gold stopper and the final touches of class.
Key Features:
Hand blown whiskey decanter
Etched globe design
Antique ship feature in the bottle
Matching glasses
Mahogany tray
850ml decanter capacity
Golden stopper
Specification:
Brand

Godinger

Model

Decanter Globe

Weight

3.17 pounds
The Godfather Movie Pint Glass

What better way to ask your buddy if he wants to be your kid's godfather than with the Godfather pint glass? Perfect for all those strong beers you'll share as the kid grows, this glass is officially licensed by Paramount Pictures. Proof of authenticity is found just above the base, so your godfather will be able to brag with this original gift.
Needless to say that this collectible is much more than an amazing gift for godfathers. It's also perfect for all movie fans, thanks to the high-quality, etched design. Made in the USA, this lovely gift is hand crafted in Reno, Nevada, and is dishwasher safe. If you're looking to create a unique gift for the godparents, also know that you can smartly pair it with an original Fairy Godmother tumbler just perfect for those mom and godmother shared bottles of wine when your partner needs a break from babysitting.
Key Features:
Authentic Godfather pint glass
Etched movie logo
Authentication above the base
16-ounce capacity
Specification:
Brand

Movies On Glass

Model

GF-GODFATHE-PINT

Weight

1 pounds
Dabihu Godfather Keychain

Perhaps a keychain wouldn't come to mind when thinking about amazing gifts for godfathers, but the truth is that this keychain is an excellent choice if you need a sensational godfather gift but can't afford to spend a fortune. This practical object comes with a heartwarming message from your child to the godfather that will surely melt his heart. It's not only a great choice before the baptism; this gift is also suitable for a birthday, anniversary, or Thanksgiving gifts exchange if that's a tradition in your family.
Despite being small, Dabihu Godfather Keychain is made from quality stainless steel. No nickel makes it suitable for people with allergies, while the sturdy, durable construction makes it perfect for keeping several keys on this chain. One of the best godfather gifts, this lovely keychain comes packed in a stylish velvet pouch.
Key Features:
Stainless steel keychain
Heartwarming message
1.97 x 1.1 inches keychain pendant
Free jewelry pouch
Highly polished surface
Specification:
Brand

Dabihu

Weight

0.8 ounces
KATE POSH – Godfather Engraved Natural Wood Picture Frame




From Kate Posh, one of the most amazing gifts for godfathers. This lovely Godfather Engraved Natural Wood Picture Frame is a perfect choice for most celebrations. Designed by Kate Posh and handcrafted by local artisans in the brand's facility in California, the frame impresses with natural solid wood construction and engraved message on the bottom. It comes in an either horizontal or vertical layout, and it's just perfect for a standard, 4 x 6 inches photo.
As you'd expect from a high-quality housewarming gift, the frame comes with all mounting accessories and boasts high-quality finishing. Curved beveled edges add elegance to the design, while the glass front protects the photo inside. Not only it comes with wall-hanging clips, but a back stand easel also makes it perfect for table or fireplace display. Beautiful and affordable, this is a great gift for godfathers to get your hands on.
Key Features:
Handmade from solid wood
Engraved decorations and phrase
Vertical orientation
6.5 x 8.5 inches
Wall-hanging clips
Back stand easel
Designed by Kate Posh
Specification:
Brand

KATE POSH

Weight

12.5 ounces

Another of the movie-inspired godfather gifts, this stylish music box definitely stands out. It's elegant and surprising at the same time, perfect for entertaining a future godfather for endless hours. Manufactured as the classic music boxes, it has a gear mechanism with a crank handle that makes it easy to enjoy the clear tune of the classic movie without batteries or an external power source.
Made to be enjoyed by both children and adults, it's easy to play and is so small that it can fit in the palm of your hand. This doesn't mean that it doesn't look equally good on a shelf or desk, though. Beautifully carved in solid wood, it impresses with an 18-note mechanism. It's a great conversation starter, as well as a true comforter when you travel. Indeed, this Godfather Music Box is so small and lightweight that you can take it anywhere. It fits in a travel backpack, bag, or carry-on, so you can always enjoy the tune when you're away, for feeling the beloved ones close to you.
Key Features:
Solid wood box
Mechanical cranking mechanism
18-note tune
Beautifully engraved
2.55 x 1.97 x 1.5 inches
Lightweight and portable
1-year guarantee
Specification:
Brand

Sooye

Weight

0.64 ounces
Godfather Est. Custom Year Personalized BBQ Multi Tool



We all love a good barbecue, and we all know that the godfather is usually a lead to follow when it comes to grilling steaks and burgers. If you don't want him to be caught by surprise at the next garden party, this personalized BBQ multi-tool by Personalized Gifts is undoubtedly a great gift. Be it a baby shower, thank you gift for a new godfather or a birthday present, this multi tool is made to impress. It's compact enough to fit in a pocket, yet packs all you need to grill steaks.
This unique accessory contains a basting brush, spatula, BBQ fork, a bottle opener, and a corkscrew. The grilling tools measure between 14 and 17 inches long when opened and fold compactly for storage and transport. Made from stainless steel, the tools are also durable and easy to clean, even on those ad-hoc over-the-fire cooking moments when you're out hiking or camping. Another highlight is the laser-engraved wooden handle with the word godfather and a personalized year written on it. No doubt, a perfect gift.
Key Features:
Five useful grill accessories
Made from stainless steel
Quality wooden handle
Laser-engraved
Personalized year
Pocket-size
Specification:
Brand

Personalized Gifts

Weight

1.56 pounds
The Godfather Bottle Opener

A godfather doesn't have to be a bartender to love good beer and other drinks. For a craft beer fan – or just any beer lover, as a matter of fact – a bottle opener could be an excellent gift. Our choice is part of the Godfather gifts series. Because in the end, how else could you should him your appreciation than with one of the best Godfather gifts? Inspired by the movie but living up to professional use, this bottle opener has it all.
The Godfather Bottle Opener is compatible with all beer and soda bottle caps and even comes with a chainring you can use to always keep it at hand. Made from professional-grade steel, it will surely survive many outings, gatherings, and backyard parties. It has a great thickness and weight, and it's incredibly comfortable to handle. Just perfect for bartenders and enthusiasts.
Key Features:
Stainless steel construction
Blade bottle opener design
Keychain ring
Godfather themed
Well balanced
Movies: Godfather Vito Corleone Toy Figures

What is the best way to ask your buddy to be your child's godfather? Undeniably, making him an offer he can't refuse. And the best way to do this is with a wit letter and this Vito Corleone toy figure by Funko. This stylized collectible has managed to showcase the character's true personality. It has it all, from a disinterested look to a fancy black suit, and even the famous cat the Godfather would always hold in his lap.
This pop vinyl is ideal for keeping on a desk or to decorate an office shelf. It also pairs perfectly with other collectibles from the brand, so you can mix and match it with the other favorite movie characters of the receiver. Besides a gift for a new godfather, it's also a wonderful choice for a Godfather fan or for your godfather if he has a sense of humor or likes this kind of movie. No matter your choice, rest assured this gift will stand out.
Key Features:
Collectible toy
Made of vinyl
3 ¾ inches tall
High-quality details
Comes in a gift box
Unique Bamboo Cheese Board, Charcuterie Platter & Serving Tray




There are many great dishes in the world, but what that makes nations come together is undoubtedly a charcuterie and cheese platter. This dish works great as an appetizer, brunch, lunch, and even as an afternoon snack or dinner. Ordering one in an eatery will make you look fancy, but you can be even fancier by making one at home. So, for a foodie godfather, this bamboo cheese board and charcuterie serving tray could be the best gift.
Made from high-quality wood, Unique Bamboo Cheese Board, Charcuterie Platter & Serving Tray is perfect for holding all kinds of cheese and cold meat cuts, as well as fruits and nuts. Two side trays provide the perfect space for bruschetta and crackers, while a stylish engraving in the middle of the tray shows you which are the most popular cheese types around the world. Featuring antibacterial properties and designed to keep your cheese knives sharp, this wooden board is perfect for nights in and home gatherings with family and friends.
Key Features:
Made from high-quality bamboo
Side trays
Side handles
Antibacterial properties
Stylish engravings
Gift packaging
Specification:
Brand

ROYAL CRAFT WOOD

Model

8541925596

Weight

2.95 pounds
Electric Wine Opener Set with Charger and Batteries

Godfathers are often avid wine connoisseurs, so this electric wine opener set by Uncle Viner could be an excellent choice. Comprising all needed to open a bottle of wine with minimal fuss, the opener comes with batteries and is incredibly easy to operate. Two buttons allow you to unscrew the cork in a breeze, while a transparent side in the bottleneck area even allows you to visually control the process.
Not only opening the bottle is easy, but this set truly brings exceptional value. The rechargeable batteries store enough power to uncork up to 80 bottles on a single charge. A charger is included in the pack, and you only have to plug the device into a wall outlet to replenish the juice. Furthermore, the set also contains a bunch of accessories. Indeed, it comes with a foil cutter, wine stopper, a pourer designed to oxygenate the wine as you're pouring, as well as a wine stopper you can also use to remove the air from the bottle to prevent unwanted oxygenation. And it all comes packed in a stylish gift box.
Key Features:
Easy to use electric wine opener
Two-button operation
Batteries and charger included
Multiple accessories
Stylish gift box
Specification:
Brand

Uncle Viner

Model

G105

Weight

1.8 pounds
Barski – Handmade Glass – Set of 2 Champagne Flutes

Wine is a noble beverage, but champagne is even nobler. So, if you're on your way to asking your best buddy to be your child's godfather, you should truly consider Barski – Handmade Glass – Set of 2 Champagne Flutes. They're made from handmade glass and come decorated with real Swarovski crystals. Shaped as diamonds, they add a touch of elegance to the stylish glasses. With a capacity of 7 fluid ounces, they are ideal for champagne, as well as prosecco and other sparkling wines.
Glasses apart, another highlight is the packaging. The box has a wide opening in the middle of the glasses, of just the right size for a champagne bottle. Needless to say that it was created like this on purpose so that you can include the receiver's favorite type of champagne. We also love the color and satin finish of the box that needs no wrapping. Perfect!
Key Features:
Handmade glass
Lead-free
Decorated with Swarovski crystals
Set of two glasses
Space for your own champagne bottle
Gorgeous packaging
Specification:
Brand

Barski

Weight

2.49 pounds
Mr. Beer 2 Gallon Complete Beer Making Kit with Bottles




Leaving wine and champagne behind, what to do if your godfather is a beer lover? No doubt, find him a beer-related gift. If he's a DIYer too, this complete homebrew kit by Mr. Beer could be your best bet. It comes with everything you need to start brewing right out of the box, including hopped malt extract, as well as the other ingredients required to brew a 2-gallon batch in only 30 minutes. Besides the ingredients, the kit also includes all necessary equipment, such as fermentation pot and reusable capped bottles.
The beer will only need around two weeks of fermentation, and will usually be ready to drink in only 3-4 weeks. As you can expect, the Mr. Beer kit comes in a fancy gift box, so you won't even have to bother about wrapping it. An excellent choice for an outstanding godfather.
Key Features:
2-gallon batch
Kit includes all ingredients and equipment
30 minutes brewing
14-day fermentation
Beer can be consumed in about 3-4 weeks
Instructions included
Gift box
Specification:
Brand

Mr. Beer

Model

2 Gallon

Weight

6 pounds
ThisWear Best Godfather Ever Coffee Mug

Coffee might not be the noblest beverage, but it's hard to refuse a good cup of hot coffee in the morning. That's why a coffee mug is always an inspired gift for anyone, including godfathers. From all themed mugs, one we really like is the Best Godfather Ever mug by ThisWear. It's not customized, yet it's still perfect for impressing the receiver.
The mug is made from white ceramic and comes with the design imprinted on both sides. A convenient C-shape handle makes it really easy to grab, while the 11 fluid ounce capacity is perfect for coffee or tea, as well as other hot or cold drinks. As you could expect from a coffee mug, it is also microwave and dishwasher friendly, and it comes in a stylish cardboard box decorated with the logo of the brand. Available in various sizes, the mug also comes in a 15-oz size ideal for avid coffee enthusiasts.
Key Features:
High-quality ceramic mug
11-oz capacity
Design imprinted on both sides
Dishwasher safe
Microwave safe
Packed in a stylish box
Convenient C-handle
Lead-free
Specification:
Brand

ThisWear

Model

A-P-S-M11-0212-01

Weight

12 ounces
The Grandparent Gift Godfather Godchild Handprint Frame

If you'd like a bespoke gift for a future godfather, this godfather godchild handprint frame by The Grandparent Gift is undeniably an inspired choice. Whether it's to ask your buddy to be your baby's godfather or as a birthday or Christmas gift, this customized handprint will surely melt his heart.
The gift contains everything you need to create the customized handprint, from quality paper to the frame. Elegant details on the paper, as well as the grey shade of the charcoal, add loads of style. As for the print, know that the charcoal is easy to wash off your baby's hands with soap and water.
Key Features:
5×7 inches frame
Quality paper with an embossed border
Printed message on paper
Handprint kit with grey charcoal
Easy to wash off hands
Gift box and tag included
Specification:
Brand

The Grandparent Gift Co.

Model

5091FH

Weight

12.5 ounces
Awesome Godfather & Godparent Gifts Men Tee Shirts


Whether you're a Star Wars or Star Trek fan, this Awesome Godfather & Godparent Tee Shirts is another awesome funny gift for a godfather. Strong, inspirational, it's a great choice for a younger spirit who doesn't mind wearing tees with funny messages.
Coming in a range of colors, it's made of cotton or cotton blend and perfectly suitable to wash in a washing machine As you can expect, it comes in all sizes between small and 3XL and boasts a lightweight, classic fit. A perfect choice for a casual family weekend or to wear when playing with the godchildren.
Key Features:
Made from cotton
Various colors available
S-3XL sizes
Classic fit
Double-stitched hems
Specification:
Brand

Funny Geek Godfather T Shirt Gift Collection

Weight

4.8 ounces
Sign Up Now
GET THE VERY BEST OF GEARHUNGRY STRAIGHT TO YOUR INBOX