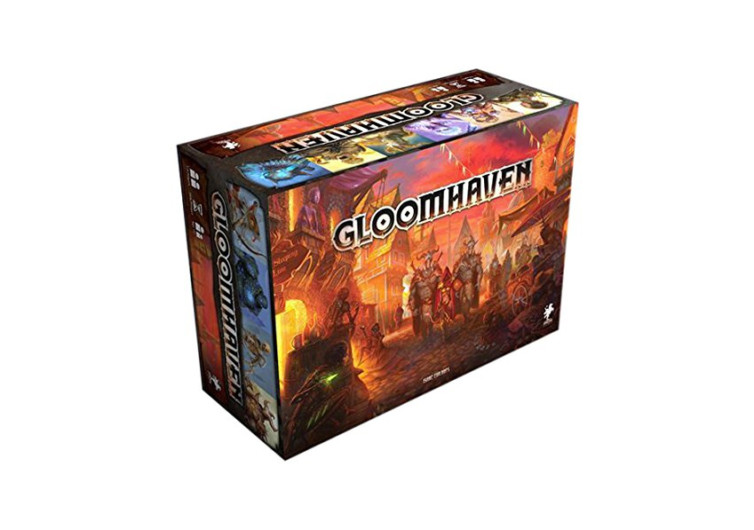 GearHungry may earn a small commission from affiliate links in this article.
Learn more
Gloomhaven
Like all legacy games, GloomHaven is not just any other board game that comes with miniature unpainted action figures and monsters of all sorts. It is a story whereby each game played eventually leads to the next chapter and so on. This is very much unlike other board games wherein once you reach the endgame you've got to start all over again.
Unlike other legacy games, GloomHaven doesn't necessarily require a single group of players to complete the game; one has the freedom to start with a new party anytime and with anyone else. Kill baddies and plunder dungeons as easily as you lift your sword to smite the beast. It's a game that is worth playing for hours where cooperation is valued, but even more so the ability to employ critical tactical decisions.
There are 17 playable characters in GloomHaven, although you only get to start with 6 of them. Don't be disheartened, though, since new characters get 'unlocked' as you make your way through the game. In addition to the new characters, you can also unlock classes and races. And don't worry about the missions either. You may start with a single mission, but GloomHaven has about a hundred of them scattered all over its elegantly-designed board map that provides a more visual representation of GloomHaven and its surrounding areas. Again, the map may look so bland at first. But as you progress through the game, you'll be amazed at how it turns out.
The storyline is pretty simple enough. You start from scratch but as you move through the board and begin to interact with different characters, your solo-storyline effectively branches out into mini-stories. It's pretty much like the RPG video games everyone loves to play. You complete one mission and a new one emerges until such time you can no longer remember your initial goal. Be on your toes as it can be quite easy to forget.
GloomHaven is designed as a cooperative game where you work with your team to beat dungeons, although your motivation is clearly the achievement of your very own personal goals.