Gifts For The Jetsetter In 2021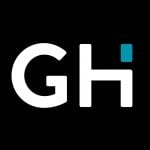 This product guide was written by GearHungry Staff
Last Updated
February 28, 2020
GearHungry Staff
GearHungry Staff posts are a compilation of work by various members of our editorial team. We update old articles regularly to provide you the most current information. You can learn more about our staff
here
.
GearHungry may earn a small commission from affiliate links in this article.
Learn more
Jetsetters love to travel and adventure and if you know one or are one, then you may be looking for gadgets and items that make this not only easier but also more enjoyable. It can be a bit tricky, as there are many gifts out there to choose from. So, if you're struggling to purchase a present for a jet setter, then you won't have to look any further than this list below that includes a wide range of products from books to form pillows to bag tags. Each one of these products comes with a high customer rating, and is of high quality, well priced and thoughtful, ensuring that the recipient will enjoy them on their travels.
Gifts For The Jetsetter
Tarriss Jetsetter Digital Luggage Scale

First on our list of jet setter gifts is the Tarriss Jetsetter Digital Luggage Scale, an innovative, high tech solution to packing and traveling. The main purpose of this scale is to keep track of your luggage weight to avoid having to pay excess baggage fees at the airport. And due to its great purpose and design, this product takes the prize as our best choice product on this list.
What's more, the Tarriss jetsetter digital luggage scale is portable, which means it can be carried with ease no matter how far the journey is. And with a durable steel hook, this little scale can be connected to the handle of your suitcase and can be used in kg, lb or stones. What's more, on top of these features, the Tarriss jetsetter consists of an easy to read LCD display to avoid straining the eyes or having to bend over to check the weight displayed, and as soon as the bag exceeds the weight limit, this little device will let you know. With all these features this scale could easily become a favorite travel accessory for you or a loved one, helping you stay on top of things and save money in the long run.
Key Features:
Light weight
110 lb/ 50 kg capacity
0.2 lb/ 0.1 kg precision accuracy
Auto shut-off after 30 seconds
Specification:
Brand

Tarriss

Weight

3.36 ounces

Whether looking to motivate someone to try the jet setter lifestyle or looking to provide entertainment while traveling, the book Jetsetters: A Novel by Amanda Eyre Ward' could be the answer. This fictional novel features a dysfunctional jet setter family – The Perkins – who are off on a Mediterranean cruise. The Perkins are a typical family, with grudges, grievances and long-held secrets which will all come spilling out while they are on holiday. Although this novel won't be available until the 3rd of March 2020, you can make a pre-order now and you will be glad you did, as this book promises, lots of laughs, heartbreaks and a whole heap of drama.
Key Features:
Fictional travel novel
Witty and insightful
Written by a critically acclaimed author
Available for pre-order for the 3rd of March 2020
Jetsettermaps Scratch Your Travels United States of America

This crafty and creative piece known as the Jetsettermaps Scratch Your Travels is a map that allows you to keep up to date with all the states you have visited in the US. Frequent travelers are to use a coin to scrape off the gold foil to reveal a beautiful watercolor painting over a state which has already been visited. The Jetsettermap can be placed in a frame and hung up as a beautiful art piece and is a cute and practical gift for travelers, giving them a sense of accomplishment every time they look at the colorful parts in addition to a motivation to visit more and more states. It can also serve as a learning material for younger kids looking to familiarize with the US map and states.
What's more, this map carries a high Amazon rating and has enjoyed success amongst most buyers, however, just in case you are not perfectly happy with your product, or you receive it with some defects, you'll be happy to know that other customers have reported great customer service from this company. And while scratching off the gold foil, remember to be patient and do not apply too much pressure on it to avoid scraping off the original watercolor painting. Overall, the jetsettermap is a personalized and thoughtful gift that can be used and enjoyed for years to come.
Key Features:
Fits 12*18 frame
Attractive unisex packaging
Weight 3.2 ounces
Product dimension 12.5 * 2 * 2 inches
Specification:
Brand

JetsetterMaps

Model

JS-1-1-USA

Weight

3.2 ounces
Twist Memory Foam Travel Pillow




The Twist Memory Foam Travel Pillow is a soft and comfortable pillow best used for long-distance travels, especially on planes or trains for support and pain relief. It is not only used for the neck like the more common neck pillows we know, but the twist memory foam travel pillow is versatile and can be converted into head support, back support, shoulder support, or used to support your cervical spine during a nap.
In addition to the advantage of it being used for support, it is also very easy to carry, so can be easily attached to your luggage or backpack. Not only does it work great for adults, but it can also double as a sleeping pillow for babies. What's more, the twist memory foam travel pillow has various positive customer reviews with customers reporting less neck pains in the morning after purchasing the pillow. Overall, it is certainly worth the price, even if some might find it to be pricey.
Key Features:
Soft and strong material that lasts for a long time
Easy access and cleaning
No batteries required
Weight- 1.05 pounds
Specification:
Brand

Dot&Dot

Model

COMIN18JU033682

Weight

1 pounds
Eccolo World Traveler Luggage Tags

Next on our list takes a cute and fashionable twist on something as simple as luggage tags. The Eccolo World Traveler Luggage Tags are a set of three bag tags made of faux leather and include a snap closure. The tags are small enough that they do not cause obstruction but remain large to be conspicuous. Also, while one side of the bag tag carries a cute message, the other provides space for the owner to fill in personal information. What's more, the brand Eccolo provides several variations of this tag, in different colors and styles, all carrying different messages, so that you may choose what would best suit your jet setter. Whether used as party favors or an engagement gift, customers have been impressed with the quality of this product and the fact that it is quite gender-neutral. Overall, these tags serve as an inexpensive yet thoughtful travel gift.
Key Features:
Faux leather with a snap closure
Tag measures 2.5 x 4.5 inches
Boxed set of 3 luggage tags
Includes space for personal information
Specification:
Brand

Eccolo World Traveler

Model

10485810

Weight

2.4 ounces
Passport Blocking Leather Document Organizer

The Passport Blocking Leather Document Organizer is great for holding essential travel documents. Reducing your need to worry about any of them going missing, you can easily clip the organizer onto the pull rod of your suitcase to assure safety. The RFID is a blocking shield material created specifically to secure 13.56 MHz or higher RFID signals, to prevent strangers from reading personal information such as credit cards, debit cards, or driver's license. What's more, the passport blocking organizer is expertly hand-crafted with premium high-quality leather, by craftsmen with up to 10 years of experience in the handmade wallet industry.
Overall, this RFID wallet looks good, is durable, soft and comfortable due to the additional sponge used and has a whopping 4.8 out of 5 rating, with raves on its quality and spaciousness, allowing you to fit two passports and an extra sim card for your travel camera. And even better is the fact that the passport Blocking Leather Document Organizer has a 1-year warranty, so you are ensured a replacement in some circumstances.
Key Features:
Made from high-quality ECO-friendly synthetic leather
Equipped with the metal pin
Excellent 3D embossing
Equipped wit RFID blocking passport holder
Specification:
Brand

PASCACOO

Weight

3.36 ounces
Refillable Leather Journal Travelers Notebook



The Refillable Leather Journal Travelers Notebook is essential for every frequent traveler. It certainly won't add too much weight to extra luggage because of its small and compact size of about 4.5 x 8.5. What's more, this travel journal is held neatly in place by a reliable leather cover with a matching elastic band, and its portable size can also come in handy when it needs to be placed into a briefcase, hand luggage, travel backpack and purse. The leather used for such a design is thick and durable.
Additionally, it comes with a refillable feature and you can also add a lined grid or sketch paper for writing, drawing, or taking down notes; you can even change the pens being used depending on your taste. And not only is this refillable leather journal a good investment for yourself, but it can also be a great gift idea for an experienced traveler and business owner. No doubt, the journal is made up of good quality leather, and to confirm this, many customers have complemented its quality construction and appearance.
Key Features:
Refillable
4 Elastics on Spine
3 x 32 double-sided pages
Binder clip, pen, and pen Holder
Specification:
Brand

newestor

Weight

1.1 pounds
Brouk and Co. Duo Travel Organizer for Cosmetics and Jewelry




Using organizers while traveling is a great hack that serves to keep storage, space and weight to a minimum. The Brouk and Co. Duo Travel Organizer for Cosmetics and Jewelry will serve to keep your cosmetics and jewelry all in one place so that they can be easily retrieved and returned. This bag comes with a separated lower compartment for jewels storage and an unsegregated upper compartment for even more items such as body lotions, sprays and makeup.
What's more, this bag is made to be top quality and durable and has been constructed from premium vegan leather, nylon and suede which are part of the inside lining. There is certainly no doubt that you get what you paid for with this item. Furthermore, customers have appreciated this product for being savvy, of good quality, attractive and nicely sized. No doubt, the Brouk and Co. Duo Travel Organizer for Cosmetics and Jewelry could easily become any jet setters favorite travel accessory; it comes in the colors gold, brown, orange, and white amongst others, giving buyers more options.
Key Features:
Made with premium vegan leather
Nylon and Suede lining
Segregated jewelry compartment
Available in various colors
Specification:
Brand

Brouk and Co.

Model

2888

Weight

1.3 pounds
AUKEY Car Phone Mount Air Vent Magnetic Cell Phone Holder

The Aukey Car Phone Mount Air Vent Magnetic Cell Phone Holder comes in handy and suitable for all phone types. It may be necessary for those that need to use their phone while driving, whether for the sake of a GPS or to have quick access to music without taking your attention off the road. No doubt, the Aukey car phone holder is the best for avoiding inconveniences while driving. What's more, the process of attaching your phone to the magnetic cell phone holder does not take much time; you simply have to place the metal discs between your dashboard and phone cases or attach it directly to the back of your cellular device.
Also, there is no need to fear that your phone may fall off thanks to the strong magnets attached to the device which helps to firmly secure the phone until you reach your destination. Amazing customer reviews have left this car gadget with a 4.1 out of 5 ratings making it a clearly well-liked product. For sure, this product will work great for frequent travelers but is also just a great accessory for everyday life.
Key Features:
Flexible
Magnetic attachment
Firm grip
Color-grey
Specification:
Brand

AUKEY

Model

HD-C5-A

Weight

1.12 ounces




Looking for a compatible companion to carry with you wherever you are going? the All-New Kindle Oasis features the largest 7" 300 display. You can customize your screen by adjusting the shade of its brightness with the new adjustable warm light feature, which can also change the white light to warm amber. This Kindle also allows users to schedule when the lights will change when it best suits you and also includes a waterproof feature allowing you to use your device at the beach or near swimming pools with no worries; in fact, it has been designed to remain to be completed unaffected even after being immersed in up to two meters of freshwater for sixty minutes.
Additionally, this device provides you with a massive story selection, so you will never get bored or run out of what to read, especially if you are a prime member with unlimited access to over a thousand books, magazines and more. And apart from books, the new Kindle Oasis gives you access to audiobooks, so you can keep on listening to your favorite stories while exercising or cooking. No doubt, Kindle's have always been a favorite for travelers, as they allow you to carry an entire library in your bag. It also makes a perfect gift for business travelers.
Key Features:
Access to millions of books
Works with audible
Waterproof
Adjustable warm light
Specification:
Brand

Amazon

Weight

6.6 oz (188g)
S'well GANT-17-A16 Vacuum Insulated Stainless Steel Water Bottle

The S'well Vacuum Insulated Stainless Steel Water Bottle is a reusable bottle that does the job of keeping your liquids insulted while looking good. This insulated water bottle is made up of triple-walled construction designed to keep beverages cold for twenty-four hours and beverages hot for twelve hours. With this stainless steel water bottle, you can go on a twenty-four-hour road trip during summer knowing that you have cool water waiting for you whenever needed. What's more, this new water bottle design is equipped with 18/8 premium grade stainless steel and is insulated to avoid condensation, so you will never swear on your hands or in your backpack, which is a great advantage. We guarantee you will not be disappointed with this bottle, which will work excellently to keep water icy cold throughout the day and because it is reusable, it is great for the environment and saves money in the long run.
Key Features:
Weight- 10.1 ounces
Comes in 3 sizes 9 oz, 17 oz, 25 oz
It does not swear
Keep drinks cold or hot
Specification:
Brand

S'well

Model

GANT-17-A16

Weight

10.1 ounces
Bose QuietComfort 35 II Wireless Bluetooth Headphones

When you're traveling, sometimes you'd do anything for a bit of peace and quiet. Whether you're sat in a busy cafe trying to get some Wi-Fi or you're sat next to a crying baby on a flight, the Bose QuietComfort 35 II Wireless Bluetooth Headphones are a godsend. If you've got a big budget, this pair of headphones is the perfect gift for the jet setter. The world-class noise cancellation technology cuts out almost all of the noise going on outside and creates a tranquil environment. They also offer hassle-free Bluetooth pairing and the kind of amazing audio quality we've all come to expect from Bose products. Anyone who travels regularly will benefit hugely from this pair of amazing headphones, making them the perfect gift.
Key Features:
World-class noise cancelation 
Alexa-enabled 
Noise-rejecting dual-microphone
Hassle-free Bluetooth pairing 
Bose AR-enabled 
Available in three colors 
Specification:
Brand

Bose

Model

QuietComfort 35 II

Weight

8.3 ounces
World Travel Plug Adapter Set by Ceptics

Say goodbye to all electronic worries thanks to the World Travel Plug Adapter Set by Ceptics, a device specifically designed with the needs of travelers in mind. For instance, this adapter allows you to charge up to four devices at once, so that when you have limited time, you can attach all your devices charging at the same time. It is also very adaptable with a swadapt technology that makes it usable in a long list of countries. What's more, this product will accommodate most devices and is even USB compatible making it even more usable.
It is no surprise that this travel adapter, from the top quality brand Celtics, is the highest rated product on this list, and many travelers' favorite companion. It provides a practical, smart solution for one of the most annoying problems that come with traveling to foreign countries. Customers have credited this product for being convenient thanks to its size and features while also being durable and safe. Overall, the World Travel Plug Adapter Set will simply do what it is meant to and the best thing is, you won't have to break the bank to purchase one.
Key Features:
Provision for charging four devices at once
Portable yet powerful
Includes voltage indicator
USB device compatible
Specification:
Brand

Ceptics

Model

PK8-WS

Weight

9.9 ounces
Marvis Travel with Flavour Set

The superior dental brand Marvis provides travelers and jet setters with this convenient and portable set of travel toothpaste. There are many reasons to choose Marvis Toothpaste over all others, including their great flavor, variety, and aroma. No doubt, the brand aims to improve your everyday routine, and with these travel-sized packs, keep your dental hygiene at its absolute best everywhere you go. This product has received mostly positive reviews from loyal customers so you can be sure that whoever they are gifted to will not be disappointed with the results.
Key Features:
Prevents tooth decay and tartar
Improves teeth whiteness
3 travel-sized tubes with each purchase
3 different flavors in each set
Specification:
Brand

Marvis

Model

MVSMVSU93110490

Weight

0.16 ounces
W&P MAS-CARRYKIT-BM Carry on Cocktail Kit




The W&P MAS-CARRYKIT-BM carry on cocktail kit is a good gift for cocktail lovers and will satisfy your drinking needs anytime and anywhere; with the capabilities of making two bloody mary's mid-flight. This kit is designed in such a way that it can be kept in your carry on luggage and consists of all the essential materials such as a spoon muddler, a cocktail napkin, to make such an exotic drink. No doubt, this is one of those products that people don't realize they need until they have one. With this kit, you can add a luxury treat to any jetsetter's adventure.
Key Features:
For travelers 21 years and above
Travel-sized tools
Quality ingredients
Variety of syrup flavors
Specification:
Brand

W&P

Model

MAS-CARRYKIT-BM

Weight

2.4 ounces
Sign Up Now
GET THE VERY BEST OF GEARHUNGRY STRAIGHT TO YOUR INBOX