Gifts For The Big Kid In 2021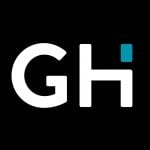 This product guide was written by GearHungry Staff
Last Updated
February 26, 2020
GearHungry Staff
GearHungry Staff posts are a compilation of work by various members of our editorial team. We update old articles regularly to provide you the most current information. You can learn more about our staff
here
.
GearHungry may earn a small commission from affiliate links in this article.
Learn more
hen it comes to gifting older kids, it can be a bit tricky. That age when kiddy toys are no longer interesting but adult gifts are not kid-friendly enough calls for the confusion. So, if you are out of ideas for gifts to give older kids, no need to worry as we have done all the work for you. On this list, we have compiled up to fifteen of the best gifts for the big kid. From fun stories that will cast a spell over the bookworms in secondary school to exciting board games for the whole family; the range is enormous not only to meet your child's personality but also in price. What's more, we are certain that your kid would enjoy any of these gifts because we have very carefully considered products that have been well-liked by past customers. They are all of the high quality and come from trusted brands that have your kids' safety and creativity in mind.
The Best Gift For The Big Kid
Nerf N Strike Elite Strongarm Toy Blaster

No doubt you can never go wrong with a nerf gun! They are designed to provide safe, affordable fun for older kids and do not run on electricity or batteries. What's more, they provide all the fun for kids to run around and get all their energy out even at home; hence why the first product on our list of best gifts for big kids is the Nerf N Strike Elite Strongarm Toy Blaster. This nerf gun is easy to open and close and can fire six darts at once, keeping speed and mobility as the most important factors during playtime. What's more, this toy blaster can shoot nerf darts up to 90 feet with only a single thrust.
It is not difficult to see why the Nerf N Strike Elite Strongarm Toy Blaster is the best seller for nerf guns on Amazon. Customers love this product because of its superior build; additionally, it has great range, does not jam, is easy to use and in general, is totally safe and works like a charm. Nerf guns can be used by just anybody and at this price. You can even get away with buying a couple for wholesome family fun.
Key Features:
Rotating barrel
Fast Fire
Equipped with 6 dart barrel
Comes with 6 nerf darts
Specification:
Brand

Nerf

Model

36033

Weight

1.05 pounds
SteelSeries Nimbus Bluetooth Mobile Gaming Controller




The SteelSeries Nimbus Bluetooth Mobile Gaming Controller allows kids to play an endless amount of games on various devices. This gaming controller, in addition to being compatible with all iPhones, iPads, iPods, Macs and Apple TVs, is also lightning connector compatible, so that it can be charged and used for up to 40+ hours a time. What's more, Nimbus, which is the companion app for this device, offers users access to charts of controller enabled games, whilst ensuring that the device continuously remains updated.
Additionally, the device also comes equipped with an ergonomic console layout, pressure-sensitive buttons and four LED displays for clear indication of player status while playing. And although it does not work with Fortnite IOS, customers have still enjoyed the versatility it provides. It is also built and designed to be of high quality and its long battery life makes it all the more enjoyable. Overall, this device will keep older kids entertained for hours as it never gets boring.
Key Features:
Connects to IOS devices and Apple TV
40-hour battery life
Pressure-sensitive buttons
Lightning connector compatible
Specification:
Brand

SteelSeries

Model

69070

Weight

8.5 ounces
SNAPTAIN A15 Foldable FPV WiFi Drone

Next on our list is this feature-packed toy for drone enthusiasts. The SNAPTAIN A15 Foldable FPV WiFi Drone performs various functions, including video recording and HD picture-taking thanks to its 120° Wide-angle 720P HD Camera; which you can then share with friends and family via a touch of a button. Another cool feature that comes with this drone is a hands-free option, as it can also take basic voice command instructions.
Additionally, users are also given the option of setting out a pre-destined path for the drone. What's more, with its WiFi conductibility and real-time transmission, it, no doubt, makes a highly interactive product for big kids. And at such an amazing price, this device is a steal, and will certainly be appreciated by kids big enough to understand it. Even adult beginner drone fliers also have nothing to worry about as it is fairly easy to configure and use. Overall, it is budget-friendly and provides a lot of fun.
Key Features:
Voice control
With possible fly-by-trajectory
HD pictures and video function
3 different moods
Specification:
Brand

SNAPTAIN

Weight

1.45 pounds
Segway miniLITE Smart Self-Balancing Electric Transporter

The Segway miniLITE Smart Self-Balancing Electric Transporter can be used by pretty much anyone aged six and above and comes with a weight capacity of 175 pounds. It also comes, high powered, well designed and with features that keep users safe, in control and comfortable while using it. Once fully charged, this Segway transporter offers up to 11 miles of range and up to 10mph in speed. Taking safety into consideration, Segway has equipped this machine with customizable LED taillights for increased visibility during the night time as well as in adverse weather conditions.
Other helpful additions that come with this toy are that it is road adaptable so that you can ride around on even more surfaces, and thanks to its intuitive features, even beginners should have no problem with it. Additionally, the Segway miniLITE Smart Self-Balancing Electric Transporter also comes with a mobile app that offers the ability to control the speed and adjust steering sensitivity. No doubt, this is one of the more expensive products on this list, but at the same time, it is also one of the highest-rated. You may also be interested in some of the best hover shoes from our list, so be sure to check them out.
Key Features:
Road adaptive design
Mobile App controllable
Equipped with Ambient safety light
Intuitive riding experience
Specification:
Brand

Segway

Model

N4M160

Weight

37.8 pounds
Xiaomi Mi Electric Scooter




The Xiaomi Mi Electric Scooter comes equipped with an 8.5 inches front and rear tires,  as well as bright taillights, a double braking system, and intuitive controls. With a 250W motor, this electric scooter will have no problem going up to 15 miles per hour. What's more, with its high capacity breaks, it can travel 18 Miles per session without stopping. This is a great gift for big kids as it serves as a means to many outdoor adventures.
What's more, beginners have nothing to worry about when using this adult scooter, as safety has also been taken into consideration during the design process. Furthermore, the speed can easily be adjusted, and statistics can be monitored through your smartphone. In addition to these controls, an in-built braking system is in place to stop the scooter smoothly and easily. No doubt, all these intuitive controls included in this device makes it more adaptable to kids. And in terms of storage, this scooter can be folded in three different ways and all in a matter of a short few seconds, and easily carried around.
Key Features:
Up to 15.5 MPH in speed
Portable and foldable
Double braking system
Long battery life capacity
Specification:
Brand

Xiaomi

Model

M365

Weight

26.9 pounds
LEGO Creator Expert Volkswagen T1 Camper Van 10220 Construction Set

Lego's are a timeless and ageless toy for everyone to love and this LEGO Creator Expert Volkswagen T1 Camper Van set will keep your big kid busy for hours on end. This toy allows for creativity, fun, and innovativeness. What's more, the detailing on the inside is equally outstanding with features such as a front cabin gear stick, angled dashboard, and iconic spherical speedometer. Customer feedback is mostly positive, with comments of it being fun and easy to assemble due to clear directions. And because of such great reviews, this amazing LEGO construction set is highly rated with a whopping 4.7 out of 5 rating. Our guide to the best LEGO cars features more cool toys like this, so check them out.
Key Features:
For kids aged 16 and above
1334 piece set
Builds 1962 Camper set
Compatible with all other lego construction sets.
Specification:
Brand

LEGO

Model

6039711

Weight

3.09 pounds
VR Headset Compatible With Iphone & Android Phone

Technology has given us the opportunity to explore the gaming world within the comfort of our homes and the VR headset compatible for both phone and android phones performs such a task perfectly. By just connecting your smartphone to a front face piece, you can comfortably experience the gaming world with a 360-degree angle, without worrying about your phone falling out. Additionally, your kids can go through different adventures such as riding on a fast-moving roller coaster or fighting with horrifying zombies. What's more, it is not only restricted to gaming but can also be used to watch favorite YouTubers and different types of movies.
Furthermore, the VR headset is suitable for a variety of ages, ranging from children to adults. With such advantage this VR headset offers, it is certainly one of the best holiday gifts for anyone. And judging from the reviews, past users are very pleased with the device as it is easy to use, great quality, and affordability priced.
Key Features:
Comfortable and adjustable head straps
Support screen size: 4"- 6.3"
FD and OD Adjustments for reduced distortion
Support screen resolutions: HD, 3D, 720p,1080p, 4K.
Specification:
Brand

BNEXT

Model

6598310325

Weight

14.4 ounces

The Nintendo Switch Lite is and has always been loved by kids all around the world. It is made for personalized handheld play, anytime and anywhere and is a great way to keep kids busy on long haul flight or road trips. This small gaming console has a unibody design, with controls that have been fully integrated on the body. Additionally, when making a purchase, you have the option of three colors, grey, yellow and turquoise.
Without a doubt, the best thing about this game is that it is so small and lightweight, therefore it can be stored and carried very easily. And the fact that it is compatible with all Nintendo switches, increases its range making the possibilities endless. Overall, it can be used by just anyone, whether young teens or quickly growing young adults. You can't go wrong with this device, it looks good, is kid friendly, works great and is lots of fun as many previous purchasers can confirm. And despite its high pricing this device carries an almost perfect rating.
Key Features:
Hand-held play
Small and lightweight
Equipped with fully integrated controls
Compatible with all Nintendo switches
Specification:
Brand

Nintendo

Model

HDHSYAZAA

Weight

1.54 pounds

Looking for a brain teaser? How about the Bepuzzled Spiral Hayanama Cast Metal Brain Teaser puzzle?  Assembling puzzles is not only fun but also offers a number of benefits for children's development. A child's brain development is significantly affected when he/she interacts with the world around. Puzzles provide a key opportunity to work directly with their environment as they change the shape and appearance. What's more, when they look at the pieces and decipher where they fit, they are developing this vital skill. The puzzles teach them to use their minds to solve them in a logical way. With that being said, this puzzle set will test both you and your kid's brains in different ways. After a few games, you will be offered a great sense of satisfaction (that's if you finally beat the puzzle).
What's more, not only does it test the brain, but it improves the level of concentration and patience in kids. Once they have managed to take the puzzle apart, they then have to find a way to fix it back together again. And even though this puzzle takes time and precision, it is most definitely a fun roller coaster, especially if you get the hang of it. What's more, the puzzle can be best used in many situations that include a family game night, and during after school clubs. Not only being fun and brain testing, did we mention how cheap this puzzle is? What's more, it comes with such amazing reviews with someone stating how aesthetically pleasing the puzzle is.
Key Features:
Kids ages 12 and above
Dimensions 5* 1.5 * 1.5 inches
The original concept dates back to 1990
Known to be difficult by most puzzlers
Specification:
Brand

Bepuzzled

Model

30858

Weight

7.2 ounces
BASUNE Solid Wooden Slingshot

Go back to basics with this simply built classic toy. The BASUNE Solid Wooden Slingshot is everything you would expect from a DIY slingshot; however, the difference is that lots more features and consideration has been put into the design. With every purchase, users will receive, one slingshot, one rubber band, one extra rubber band, and ammunition. This is a toy that is easy to use and navigate and can be used in almost all of your child's adventures.
Although fairly simple, this slingshot will certainly help kids to develop hand-eye coordination while keeping them entertained. And thanks to its careful build, this toy, when used properly is relatively safe. Just be sure to carefully follow all the instructions for extra caution. Overall, this item is loved because of its sturdy build; its handle is smooth and comfortable to hold and the rubber band allows for a strong drawing force.  
Key Features:
Solid wooden handle
High-quality rubber bands
Faux leather pockets for ammunition
Comes with spare parts
Specification:
Brand

BASUNE

Weight

3.5 ounces
Sphero Mini App-Enabled Programmable Robot Ball

For an interactive, stimulating and educational toy, the Sphero Mini (White) App-Enabled Programmable Robot Ball stands as a great option for your big kid. With this toy, your child gets to learn to code while playing games and having fun driving the robot around. This mini robot is ping pong sized, which comes with changing LED lights and a USB charger that allows it to run for up to an hour at a time.
With every purchase, customers will receive 3 traffic cones and 6 bowling pins, in addition to a smartphone app that is compatible with the device and allows for the coding and driving of the mini robot. This toy is basic and simple enough for kids and beginners; however, more experienced adult users might not enjoy it as much. Regardless, most customers have found this little robot to deliver in every way it is expected to.
Key Features:
Bluetooth smart connection
Micro USB charger
Drive and play games
Learn Code
Specification:
Brand

Sphero

Model

M001WRW

Weight

3.84 ounces
WD Black 4TB Performance Hard Drive




For great performance from a desktop PC, the WD Black Hard drive is the best fit for the job. With it's prominent characteristics such as reliability, powerful performance and provision of different capacities, it will surely give the requirements your bog kids are yearning for. The WD black external hard drive offers a large storage space to keep photos, videos, games and homework. Even for adults, it makes a perfect gift. Whether for a photographer, video editor, a game addictive or even a student. And for those who usually worry about the WD black hard drive crashing, worry no more because it comes with a limited five-year warranty. So, having the hard drive fixed or replaced should not be a problem. And although the price might be a little overboard for some buyers, it ensures great quality and reliability, and the customer reviews support this advantage.
Key Features:
Desktop performance hard drive
5-year manufacturers limited warranty
Product dimensions 5.8 *4*1 inches
2* DRAM cache up to 256 MB for faster read operations
Specification:
Brand

Western Digital

Model

WD4005FZBX

Weight

1.66 pounds
Elastic Precision Model PPK Rubber Band Gun

For some healthy, wholesome outdoor fun, this next gift is great for any older kid. The Elastic Precision Model PPK Rubber Band Gun is built to be solid with its strong wood construction. What's more, this rubber band gun comes equipped with fifty bands so that there is always enough ammunition and will fire up to five bands in a matter of a few short seconds. For some extra help, each purchase also comes with instructions on how to load and shoot. And judging by the reviews left by other customers, most kids will love this device and it is sold at such an affordable price that you can get a couple more, so that the whole family can exchange in a full blown rubber band warfare. For more fun options like this, check out our selection of the best laser tag sets.
Key Features:
Built for all ages
Made from solid wood
Comes with 50 rubber bands
Semi-automatic
Specification:
Brand

Elastic Precision

Model

EP-PPK

Weight

4 ounces
Ravensburger Krypt Black Puzzle for Adults

If you're looking for a challenge for your big kid, then look no further than the Ravensburger Krypt Gold 631 Piece Puzzle for Adults. Puzzles are always a lot of fun and entertaining and no matter how challenging they may get, there is no better feeling of accomplishment than when you complete the full set. This puzzle is set to be extra hard to solve thanks to it solid black color and a set of up to 631 pieces.
The brand Ravensburger is known for its quality items when it comes to extra challenging puzzles. And if you are not familiar with their work, then this is a great set to start with. This is a great product not only for kids, but also for adults who are puzzle freaks. What's more, it makes the perfect challenging game that you can get the whole family involved with during the holiday seasons.
Key Features:
631 piece set
For ages 14 and above
27 x 20 inch completed puzzle size
No image puzzle
Specification:
Brand

Ravensburger

Model

15152

Weight

1.9 pounds




The Go-pro Hero 7 black is the best friend you can have during thrilling and breathtaking adventures. Your kids can take pictures and videos of their adventures while still being in the moment. Because of its small size and lightweight design, it barely feels like you are holding anything. What's more, the pictures taken are of the highest quality. Whether for filming standard videos, slow-motion videos, time lapsing videos, or for live streaming with friends and family on Facebook, this device does it all.
Additionally, it comes with so many features that justify the high price but for go pro lovers everywhere, it is still a great purchase. Travel and capture your adventures with this camera designed to give you the ultimate experience. If you liked this product, you will sure be interested in some of the best GoPro accessories from our list, so check them out.
Key Features:
Touch screen
4k60 video + 12MP photos
Live streaming
8* slo-Mo Video
Specification:
Brand

GoPro

Model

CHDHX-701

Weight

4.2 ounces
Sign Up Now
GET THE VERY BEST OF GEARHUNGRY STRAIGHT TO YOUR INBOX