Last updated:
12 Nov 2020
15 Gifts For Tea Lovers In 2021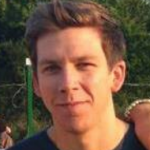 This product guide was written by Jordan Carter
It's common knowledge that tea pretty much solves everything. Feeling anxious? Have a cup of tea. Feeling stressed? A good cup of tea can fix that. A little peckish? A cup of tea coupled with some biscuits will have you satisfied and ready to go. That's why tea-themed gifts are just about the perfect idea. Detailed below is a list of our best tea lover gift ideas that will have the recipient gushing with joy. These gifts range from a variety of flavored teas to indoor tea-growing kits, so sit back and relax, possibly with a nice cup of tea, as we present you with the best gifts for tea lovers.
Gifts For Tea Lovers
The best!
Gear, gadgets & stuff for men
Straight to your inbox