Gifts For Tea Lovers In 2021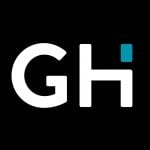 This product guide was written by GearHungry Staff
Last Updated
April 9, 2020
GearHungry Staff
GearHungry Staff posts are a compilation of work by various members of our editorial team. We update old articles regularly to provide you the most current information. You can learn more about our staff
here
.
GearHungry may earn a small commission from affiliate links in this article.
Learn more
It's common knowledge that tea pretty much solves everything. Feeling anxious? Have a cup of tea. Feeling stressed? A good cup of tea can fix that. A little peckish? A cup of tea coupled with some biscuits will have you satisfied and ready to go. That's why tea-themed gifts are just about the perfect idea. Detailed below is a list of our best tea lover gift ideas that will have the recipient gushing with joy. These gifts range from a variety of flavored teas to indoor tea-growing kits, so sit back and relax, possibly with a nice cup of tea, as we present you with the best gifts for tea lovers.
Gifts For Tea Lovers
Taylors of Harrogate Classic Tea Variety Box




Know a close friend who's totally obsessed with tea? Whether it's a friend, partner, family member or even you, the Taylors of Harrogate Classic Tea Variety Box is the perfect housewarming gift to get anyone excited. The Taylors of Harrogate tea company has been committed to delivering you with the absolute best tea flavors for over 130 years, so you know you can trust the quality and taste of this tea variety box.
This luxury tea box consists of 48 tea bags that come in six different flavors; some of which are earl grey, lemon and orange, organic peppermint and pure Assam. If you're not quite convinced yet, worry not as there's quite a bit more to enjoy here. Just think about it, you get to enjoy and experience a new flavor of tea for almost every day of the week. These delicious beverages can be enjoyed on their own but can also be paired with tasty biscuits and sweets, and honestly, we entirely recommend this.
Key Features:
Comes in a pack of 48 tea bags
Incorporates six different tea flavors
Specially packaged in a tea gift box
Flavors include organic earl grey and decaffeinated breakfast
Specification:
Brand

Taylors of Harrogate

Model

COMINHKG022929

Weight

10.4 ounces
Tilevo Tea Infuser Set of 2




The Tilevo Tea Infuser Set of 2 is a super cute set of tea infusers that would make a great gift for your loved ones. Believe us when we tell you that they'll absolutely fall in love with it for a number of reasons. First, this infused set is shaped like a dinosaur and is sure to get a laugh out of the recipient. What's more, they come in turquoise and green and are presented in a well put together gift box. What's not to love?
Furthermore, this tea infuser is incredibly easy to use; you simply need to fill the bottom half of the dinosaur with your preferred tea and push the top half to the bottom for a good steep. Then, place the infuser in your cup of hot water for an amazing drinking experience. Even better, the Tilevo infuser has been built to last a very long time, having been made from food-grade, non-toxic silicone that is perfectly safe to use while drinking. It is also easy to clean as you can simply pop it in the dishwasher. Even better is the fact that these infusers fit just about any cup or mug and are equally microwave safe.
Key Features:
Dishwasher and microwave safe
Made from food-grade silicone
Comes in a set of two infusers
Fits any cup or mug
Specification:
Brand

Tilevo

Model

TE002

Weight

3.2 ounces
20,000 Secrets of Tea: The Most Effective Ways to Benefit from Nature's Healing Herbs

For a very long time, tea has been known for its healing ability; providing us with a  gentle means of absorbing the healing properties of herbs. The 20,000 Secrets of Tea: The Most Effective Ways to Benefit from Nature's Healing Herbs focuses on the healing powers of tea, giving a detailed description of how different teas can help us in our daily lives to combat ailments as well as lead a healthier lifestyle. Contained in this book of healing is an A-Z list of common illnesses followed by the best kinds of teas to treat these issues.
For someone passionate about tea as a whole, this book would be an awesome present. More than just providing a list of teas, this book also delivers by giving you step by step instructions on how to create your own medicinal kitchen. This is further coupled with advice on how to create tea blends that are unique to you. Finally, it is completed by giving you a description of the top 100 herbs and their healing secrets so that you are properly equipped with knowledge when it comes to teas.
Key Features:
Teaches how to create your own tea blend
Lists top 100 herbs and healing properties
Describes how to heal ailments with tea
Tips for developing your own medicinal kitchen
COMIART Creative Guitar Coffee Tea Spoons




A spoon is so much more than just a spoon. It can be used for a variety of purposes. And when it comes to tea, it's the key tool that ensures the proper incorporation of tea, milk, and sugar in your cup. Also, if it comes in a cool design, well you've just hit the jackpot. The COMIART Creative Guitar Coffee Tea Spoons come in ergonomic guitar designs that are sure to impress guitar and non guitar players and music lovers alike.
This spoon works as a cute gadget and can be used for your tea, coffee, milkshakes, ice creams, cocktails, and even espressos. Even more interesting, it can be used as a form of decoration around the house due to its quirky design. Also, the spoon set itself comes in a pack of four and is available in a range of colors. There's everything from silver to rose gold to rainbow, so you can simply pick the color that best suits your style and aesthetic. Furthermore, each of the spoons is made from food-grade 304 stainless steel and are polishable and rust-free. Even better, they are safe for use in the dishwasher and are suitable for home purposes, cafes, and restaurants; no doubt, this spoon set is a tea lover's ideal gift.
Key Features:
Comes in a set of four spoons
Available in a variety of colors
Is dishwasher safe
Can be used as kitchen décor
Specification:
Brand

Comiart Create Color Life

Model

SK00201-S-4

Weight

2.72 ounces
LeafLife Original Bamboo Tumbler with Tea Infuser & Strainer

When you value quality, you go for the best. The Original Bamboo Tumbler with Tea Infuser & Strainer by LeafLife is the best of the best when it comes to tea lover's gifts. The design goes a long way to put string quality and beautiful aesthetics at the forefront. This LeafLife set comes complete with a vacuum insulated tumbler that is sure to change the game when it comes to enjoying a nice beverage. This tumbler is further able to achieve maximum insulation by keeping your hot drinks hot for up to twelve hours and your cold drinks cold for up to twenty four hours. That screams impressive to us, and it probably should do the same for you right about now.
For curious minds, it'd be interesting to know that this vacuum effect was constructed by creating an empty space between two walls of stainless steel which prevents heat from getting out. What's more, the exterior of this flask is made from 100 percent natural bamboo, featuring a stylish design that would fit in any environment. This flask is leak and spill-proof and it comes with a tea infuser and a strainer for you to enjoy your perfect cup of tea.
Key Features:
Includes tea strainer and infuser
Exterior made from 100 percent bamboo
Interior made from stainless steel
Leak and spill-proof
Specification:
Brand

LeafLife

Model

LLB001

Weight

14.1 ounces
Tea Forte Kati Cup Ceramic Tea Infuser Cup with Infuser Basket and Lid for Steeping

Great tea can only be complemented by a great teacup. The Tea Forte Kati Cup Ceramic Tea Infuser Cup with Infuser Basket and Lid for Steeping is a new and improved stainless steel cup that is sure to elevate your tea drinking experience. This teacup features innovative double-walled technology that works hand in hand with its matching lid. What's more, their union ensures that you're able to keep your tea piping hot while simultaneously keeping the cup temperate enough to hold in your hand.
More so, it comes with a stainless steel tea infuser that makes the process of steeping loose tea all the more easier for you. The cup and the tea infuser allow you to comfortably steep up to twelve ounces of tea for your drinking pleasure. All you need to do is pour your loose tea into the infuser, pour hot water over the leaves as it steeps and there you have it, a delicious cup of hot and flavorful tea. Furthermore, this teacup and infuser set are both dishwasher safe, meaning that cleanup no longer has to be a hassle. Perfect for your English tea.
Key Features:
Comes with a tea infuser
Can hold up to 12 ounces of liquid
Features a double-walled technology
Dishwasher safe
Specification:
Brand

Tea Forte

Model

3910255

Weight

1.3 pounds
Volar Ideas 15oz Elephant Tea Mug

The Volar Ideas 15oz Elephant Tea Mug is an absolute joy to behold. It is a great present for anyone who loves a comforting cup of tea. It can be gifted to a tea lover or an elephant houseware collector, so there's a bit of variety there. This adorable mug comes in a calming green tone that works hand in hand with the calming nature of tea to ultimately relax you throughout the day. Oversized in terms of capacity, this large mug is able to hold a full fifteen ounces of liquid meaning that you can enjoy a large cup of comforting tea at just about any time of the day.
Furthermore, it is made from a heat resistant ceramic material that makes it easy to hold even when it's filled with piping hot liquid. More so, it features an integrated tea bag holder in the form of a cool opening in the sculpted head of the elephant, complete with ears and a trunk. The holder here is for when you need to conveniently stash away your tea bag after you're done steeping. For more cool options like this, check out our selection of the best coffee mugs.
Key Features:
Comes in a white, copper and calming green tone
Features an elephant shape design
Incorporates a teabag holder
Is made from heat resistant ceramic
Specification:
Brand

Volar Ideas

Model

8541922080

Weight

13.6 ounces
Boston Creative company LLC Drink Tea Read Books Spoon-Tea Lover Spoon

Ever heard of a spoon that uplifts you? Now you have, since it's the Boston Creative company LLC Drink Tea Read Books Spoon-Tea Lover Spoon. This special spoon will have any tea lover and avid book reader totally obsessed. Trust us. This spoon comes specially engraved so that there's more of a personalized feel just for you. Etched on it is the quote "Drink Tea Read Book Be Happy" that is sure to excite your gift receiver while equally amusing them.
The spoon itself is made from high-grade stainless steel that can withstand strain as such, it's bound to last for quite some time. Additionally, it is dishwasher and microwave safe, so you can easily pop it in the dishwasher for easy and convenient cleaning. Also, this special spoon can be used for a variety of purposes outside of tea-related businesses, you can use it for your ice cream, smoothies, coffee, and even cocktails. What's more, it measures approximately seven inches long and is fully functional for your everyday use. And if you're not happy with this specific message, you can also choose from a variety of other engraved messages on a spoon to gift your tea-loving friend/family.
Key Features:
Measure at approximately seven inches long
Used for a variety of purposes
Comes engraved with a message
Dishwasher safe
Specification:
Brand

Boston Creative company LLC

Model

SYNCHKG120066

Weight

1.28 ounces
Norpro 5528 Stainless Steel Tea Bag Squeezer
Have you ever found yourself in one of those situations where you need to extract as much flavor from your tea bag as possible, but you can't seem to get it right? There are just some brews out there that need a little more attention and it is for that reason that the Norpro 5528 Stainless Steel Tea Bag Squeezer exists. This tea bag squeezer is such a great gift for your tea-loving friends or family because it solves any issues surrounding extracting the most out of your teabag. This product has been specially designed so you can easily hold and operate it with just one hand. All you need to do is simply use it to get a firm hold on your tea bag and squeeze as all the flavor is extracted.
This kitchen gadget is extremely useful since it eliminates the dripping and mess that comes with performing this task with a spoon. All in all, it gives you a convenient way to solve your tea bag problem. In terms of all-around design, it is made from stainless steel material which is rust-resistant and as durable as they come. It measures at approximately 13 cm so it is very easy to hold and portable enough to carry just about anywhere. Trust us when we say that this gift would have your tea-loving friend thanking you for a long time to come.
Key Features:
Made from stainless steel
Measures at about 13 centimeters
Can be used to extract tea bag flavor
Is easy to hold and operate
Specification:
Brand

Norpro

Model

5528

Weight

1.6 ounces
Indoor Herb Garden Seed Starter Kit

Do you love tea? Or do you know someone who does? Either way, the thought of simply picking your tea leaves from your garden or window sill paints such an idyllic picture. What better feeling than being able to grow the very herbs that you drink to relax you? There's nothing quite like it, which is why you need to invest in the Indoor Herb Garden Seed Starter Kit. It's the perfect addition not just for you but also for your tea-loving friends. Furthermore, this tea-growing kit gives you the chance to grow your own organic tea without even leaving your house. It's an indoor herb kit and can perfectly fit in any space with adequate sunlight such as the balcony, windowsill or patio.
Even more, this tea-growing kit includes Heirloom, Non-GMO Certified Organic Herb seeds that you can use to grow your own completely organic tea plants. There are seeds for tea varieties such as lavender, chamomile, mint and lemon herbal tea and it also comes complete with four attractive burlaps grow bags and plant pots as well as peat potting soil discs, pruning shears, a stainless steel tea infuser, bamboo plant markers, wooden gift box, printed instructions and finally, an instructional video. Best believe that it doesn't get better than this.
Key Features:
Includes all-inclusive tea-growing package
Comes with instructional videos
Features a steel tea infuser
Teaches you how to grow your own tea herbs
Specification:
Brand

GARDEN REPUBLIC

Weight

1.15 pounds
The Tea Lover's Devotional




A book full of tea recipes, The Tea Lover's Devotional is a read that anyone can appreciate. This amazing book is filled with wisdom passed down through the ages and is sure to affect your life in the best way possible. It's not just useful when it comes to brewing tea, but there are some nuggets in there to fuel your daily life. What's more, the book itself is written by Emilie Barnes and is a life changer, let us tell you why.
First of all, as a tea lover, you're sure to benefit from this book. It includes various tea recipes that you can learn and interesting facts about tea. And as an added plus, there are also some suggestions for several ways to savor your tea. But more than that, this book has been designed for the purpose of silent meditation, containing a selection of devotions that allow you to celebrate the simple joys of life as well as work better to honor your family and friendship. No doubt, it is a great book for individuals who are looking for spiritual enrichment and refreshment as they explore ways to draw closer to God. Furthermore, it will easily become a favorite amongst mothers, daughters, friends, sisters, and mentors, and just like you guessed, it is best enjoyed coupled with a nice, steamy cup of tea on hand.
Key Features:
Contains a selection of daily devotions
Teaches how to appreciate day to day life
Includes interesting tea recipes and facts
A book to be shared amongst women
If You Can Read This Bring Me Tea Novelty Socks

Are you searching for a cool and funny gift to give your tea-loving friend? Well, it's a good thing you don't have to look any further because we've conveniently found the If You Can Read This Bring Me Novelty Socks just for you. These witty and funny socks come in a variety of cool and vibrant colors that are sure to light up any room. It features designs that incorporate drawings and graphics of tea bags, teaspoons, cups and mugs, and tea leaves. Even more, etched on the bottom of the socks is the inscription "if you can read this bring me tea" for an added funny aspect.
No doubt, these tea socks are bound to be loved and enjoyed by tea lovers everywhere because they pretty much express the everyday mood of a fun-loving, tea obsessed person. Furthermore, they also feature a unisex design and incorporate a 'one size fits most' construction which allows it to fit most shoe sizes ranging from US size 6 to 12. All in all this is a great product, made from high quality and luxurious knit cotton that is guaranteed to keep your feet warm all day. It comes in a crew length fit and is machine washable for easy cleaning.
Key Features:
Funny socks for men and women
Comes in a variety of cool colors
One size fits most design
Is compatible with washing machine
Breville BTM800XL One-Touch Tea Maker




The Breville BTM800XL One-Touch Tea Maker makes sure that you have the perfect cup of tea every time. The manufacturers of this tool understand that different brews require different temperatures as well as steeping times. As such, it ensures that your tea is brewed at just the right time. This machine further brings out the unique tastes and flavor of all your different brews so that you have nothing less than an enjoyable experience when you drink.
All you need to do with this tea maker is to simply fill up the jug with water, place your tea bag or tea leaves in the stainless steel tea steeper safely secured inside the tea maker, plug the device in, push the on button. After this is done, simply watch as the tea basket slowly descends into the water to deliver your favorite brew once the set timer is up. What's more, this tea maker is automatic and features an auto-start as well as an auto keep warm property that keeps your tea at just the right temperature for up to 60 minutes. It also has a jug capacity of 51 oz and a strength button for when you're craving a kick in your beverage.
Key Features:
60 minutes keep warm feature
Brushed stainless steel power base
Features variable temperature control
Has a jug capacity of 51 oz
Specification:
Brand

Breville

Model

BTM800XL

Weight

1 pound
BambooMN Brand Matcha Bowl Set

Most of us are well aware of the Matcha tea trend. This special type of tea has been said to promote weight loss, boost metabolism, calm the mind and relax the body. It is also filled with antioxidants including ECG and is rich in fiber and multivitamins. For sure, this tea is more than just regular stuff and it works well with the body and delivers amazing benefits, so it's no surprise that a lot of people are getting on board the matcha tea train.
Know a matcha loving person that you'd like to gift? Well, the BambooMN Brand – Matcha Bowl Set would make a great gift. This matcha bowl set includes all you need to make the perfect cup of matcha and features one bamboo whisk, one ceramic bowl, one bamboo teaspoon and tray, and one bamboo chashaku. With this set of tools, you'll be able to whip up your tea using matcha greens in no time. What's more, this set embraces the authentic Japanese tea ceremony and can also be a great gift for someone who is a fan of the culture or is from there. Additionally, it is made from 100 percent high quality, durable bamboo that will last a long while in the perfect mix of traditionalism and simplicity.
Key Features:
Includes bowl, tea whisk and a teaspoon
Made from 100 percent high-quality bamboo
Comes in a variety of colors
Perfect for whipping a great cup of matcha tea
Specification:
Brand

BambooMN

Model

6955114938425a

Weight

2 pounds
Sign Up Now
GET THE VERY BEST OF GEARHUNGRY STRAIGHT TO YOUR INBOX